May 6, 2019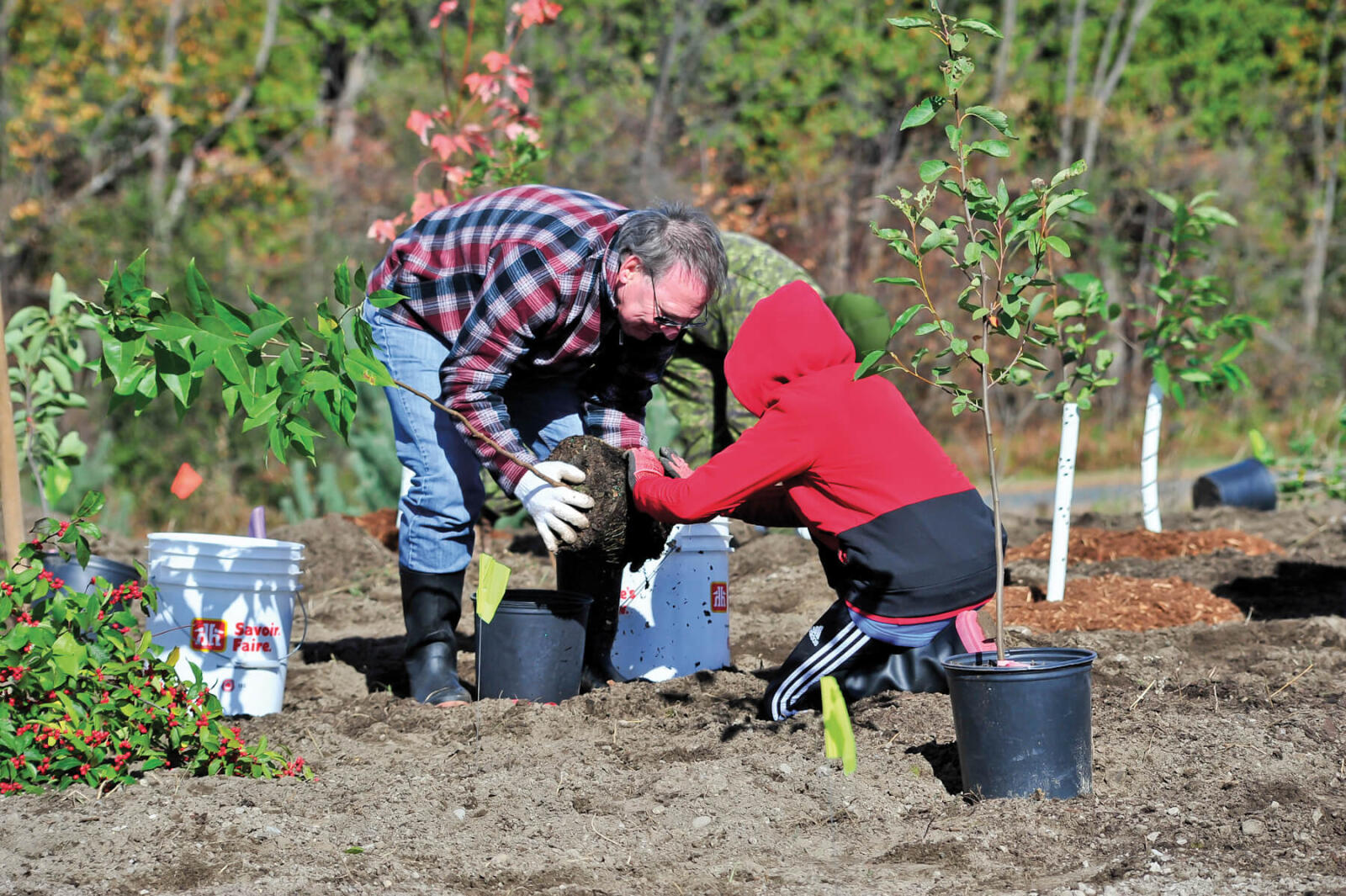 Highway of Heroes Living Tribute to get financial support from federal government
Representatives and supporters of the Highway of Heroes Living Tribute campaign (HOHLT) rejoiced over the decision to increase financial support from the Government of Canada.
In support of HOHLT's efforts to plant two million trees in honour of those who have served in Canada's military, the 2019 Federal Budget proposes to provide $2.9 million over three years, starting in 2019-20, through Veterans Affairs Canada.
Of the two million trees, 117,000 of the most prominent trees will be planted along and near the stretch of Highway 401 from Trenton to Toronto, known as the Highway of Heroes. These trees will act as a living tribute to those who lost their life while serving in the Canadian Armed Forces. Support from the Government of Canada is crucial for the campaign to reach its $10 million fundraising goal by end of 2020. This will ensure the Highway of Heroes Living Tribute is completed by 2022.
"This support from the federal government puts our campaign on a sure footing," said Mark Cullen, Chairman and Co-Founder of the Highway of Heroes Tree Campaign. "We can smell success! Our heartfelt thanks to the federal government and the Minister of Veterans Affairs for their commitment to ensuring the stories of veterans live on, and recognizing the importance this project has for the military community. Our veterans, Armed Forces members, and 117,000 war dead deserve this living tribute."
Perhaps what is most special is what this project means to veteran and military families. Afghanistan veteran, Corporal Nick Kerr, has been volunteering with the Highway of Heroes Tree Campaign since 2016. His experiences while serving, the loss of close friends in battle, and the non-visible wounds he suffers since returning from his tour of duty, are profound.
"I feel humbled by the fact that one of the unnamed trees planted as part of the project will be for me," said Corporal Kerr. "I prefer an army of trees standing at attention over more stone cenotaphs. I think of the eight friends I lost on the battlefield every time I volunteer to bring this sprawling memorial to life. I was a pallbearer for all eight of the friends I lost, and every time I put a tree in the ground, I think, 'That one is for you buddy.'"
Those that have fought to protect our land and our freedom have done so to fight for a better future for all Canadians. The Highway of Heroes Living Tribute will be constructed in this spirit; providing a myriad of environmental benefits for generations to come, while offering a uniquely Canadian way to tell the story of those who served in the Armed Forces, and reminding travelers along North America's most travelled highway of the great debt we owe these courageous Canadians.
For more information on HOHLT tree planting events, or to donate or volunteer, visit
HOHtribute.ca
.