October 23, 2016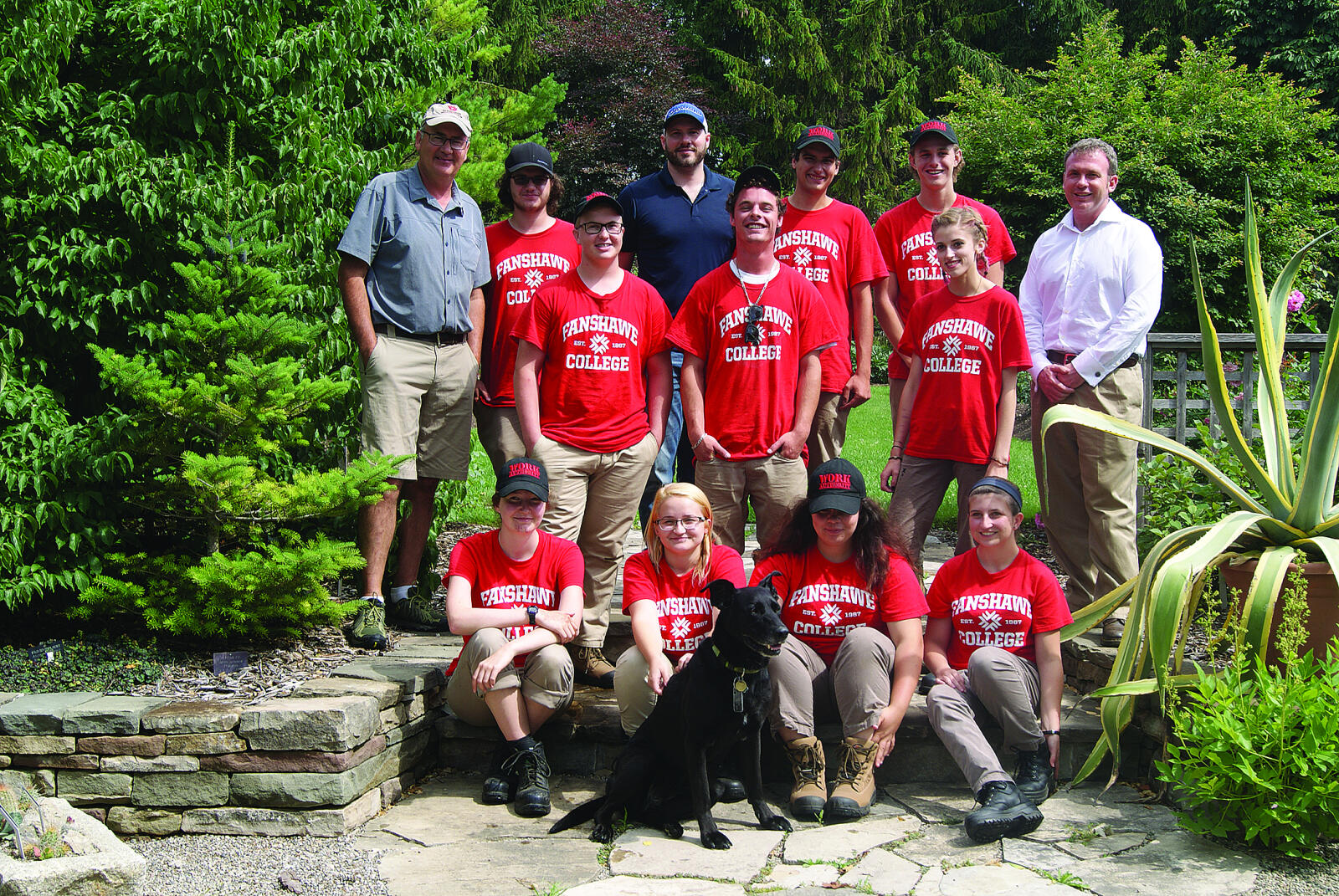 High school students bloom in Cuddy Gardens
Since 1991, Michael Pascoe has nurtured Cuddy Gardens in Strathroy, Ont. into one of the provinces most well-known and respected botanical gardens.

Home to over 2,000 plant species, comprising a gorgeous array of dry, rock, woodland, perennial, rose and aquatic gardens, Cuddy Gardens serves as a destination for horticulture enthusiasts as well as a training ground for Pascoe's Fanshawe College students.

This summer, Pascoe teamed up with the London region's Catholic and public school boards to offer high school students a remarkable learning experience.

"This summer we have hosted a group of young men and women from local high schools for a dual-credit course in horticulture," Pascoe explained. "It's been a crash course over a couple of weeks, and it has been busy. But at the end of the program these young folks will earn a high school credit along with a college level credit if they choose to pursue a degree in horticulture at Fanshawe," Pascoe explained.

He added, "These students have had the opportunity to get hands-on experience here. They've done a lot of re-potting, they've taken a lot of cuttings, they've done different types of seedings, along with a variety of basic plant and garden maintenance activities."

The introduction to horticulture program was designed to give the class a sense of the many facets of the green professions. And watching the student's faces light up as they worked in the gardens, it's clear that many will be considering the field as a viable career path.

Justin Morris, a grade 12 student from the Strathroy area says after having such a positive experience with Pascoe at Cuddy Gardens, he plans to enroll in the hort tech program at Fanshawe this fall.

"My favourite thing has been trimming the rose bushes because I find it really calming," Morris said. "My grandpa wasn't a gardener, but he had rose bushes and as soon as I started trimming the bushes here, I got a weird sensation, like he was watching over me."

Sophie Parent, a grade 12 student at London's St. Thomas Aquinas Catholic School, was also inspired by her time at Cuddy Gardens.

"I've really enjoyed learning new things about plants," Parent said. "I'm graduating next year, and while I had been planning to study chemistry at university, this experience has shown me the benefits of being able to work outside."

The roots of the A.M. Cuddy Gardens go back to the 1950s, when A.M. "Mac" Cuddy's turkey farm business took off, eventually becoming one of the world's largest producers of turkey poults and turkey hatching eggs. Always having shown a keen interest for horticulture, Cuddy tasked Pascoe with designing and building the gardens in the early 1990s.

Cuddy Gardens was donated to Fanshawe College in 2006, following Mac Cuddy's passing. Officially selected to be a part of the Botanical Gardens Conservation International, Cuddy Gardens hosts students from Fanshawe as well as the public each year at numerous open house events.