February 15, 2017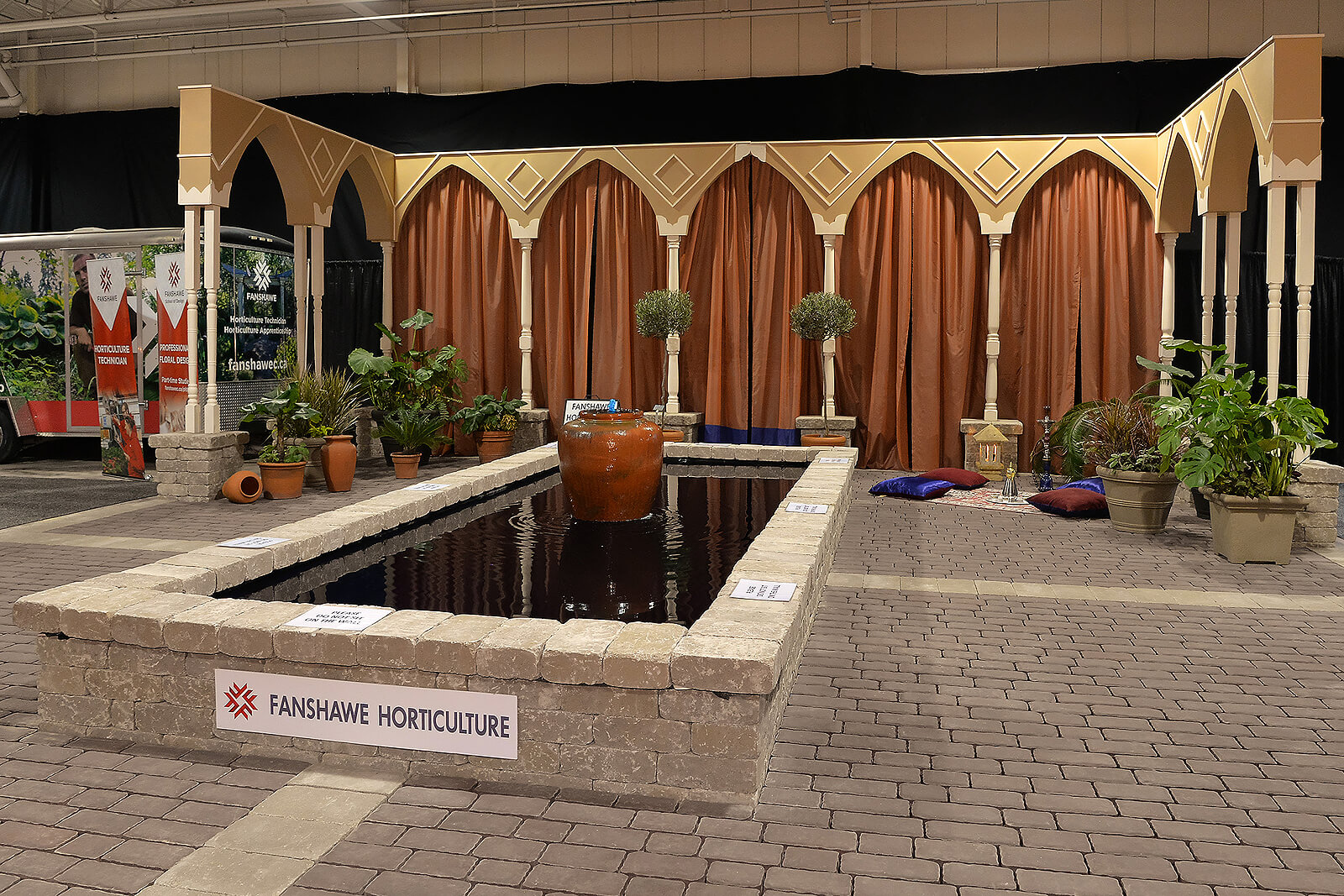 Fanshawe College student garden donated to local mosque
To celebrate Canada's bicentennial and multiculturalism, Fanshawe College designed and built a beautiful Middle Eastern-style garden for Landscape Ontario Congress Trade Show and Conference back in early January. As part of the Canada Blooms Campus, the feature garden was a popular spot during the three-day show. The garden will continue to inspire and pay homage to Muslim gardening tradition as a backdrop for weddings at a local mosque.

"During the build, one of the forklift drivers at the show inquired about the garden," Fanshawe's Horticulture Technician program coordinator Michael Pascoe explained. "As it turns out, his daughter has a wedding coming up, and we were pleased to be able to donate parts of our garden for the event to the community."

While some of the materials used in the garden were going to be brought back to the college after Congress to be reused, some would inevitably wind up in the garbage, Pascoe said, adding that his students were proud their work would be repurposed.