November 15, 2013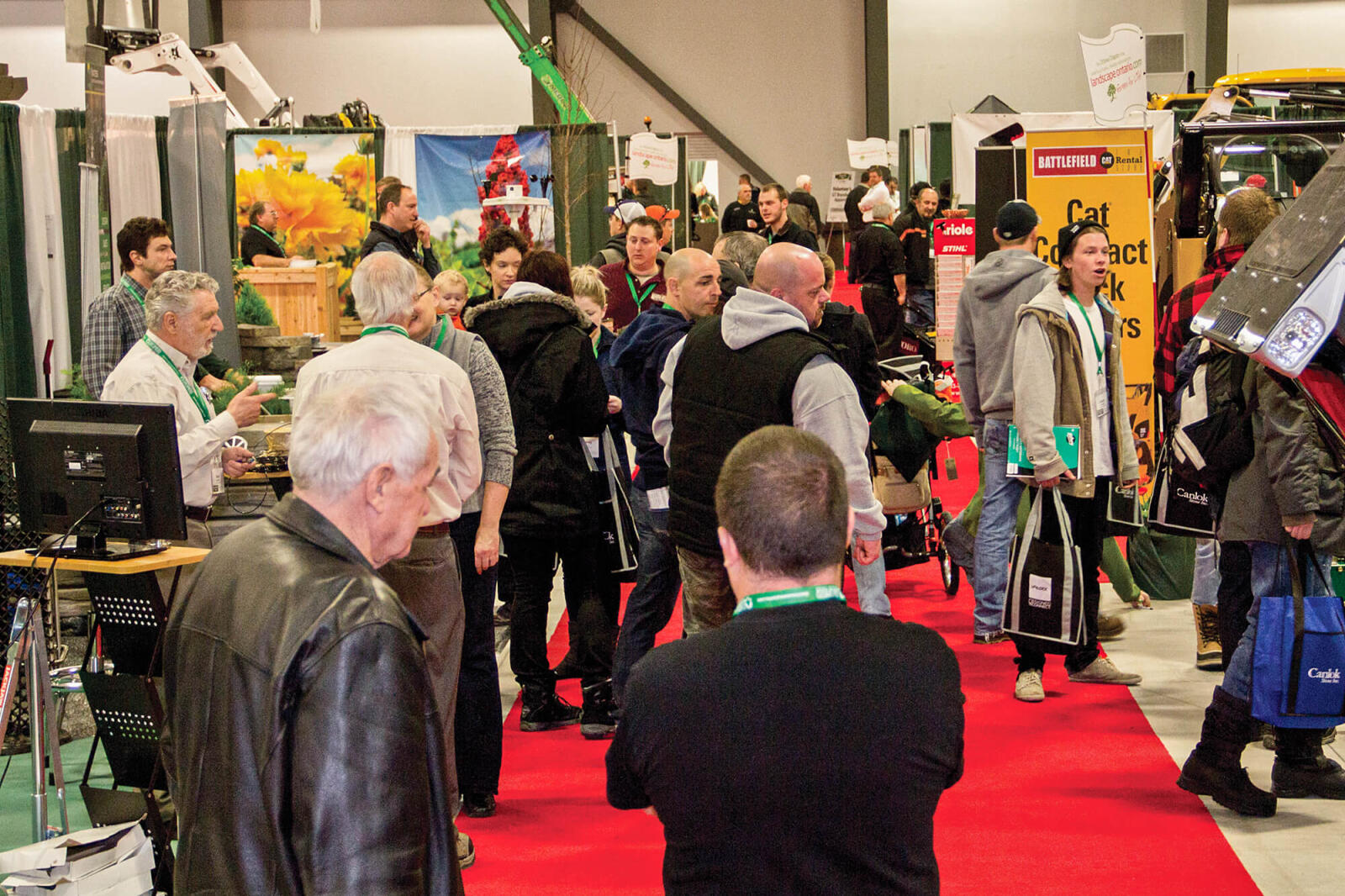 GreenTrade opens registration for 2014 show
Landscape Ontario's Ottawa Chapter is proud to announce its 21st consecutive GreenTrade Expo 2014 on Feb. 12.
GreenTrade Expo is dedicated to green industry landscape and horticultural professionals, and is Eastern Ontario's largest trades-only event.
Show attendees can take advantage of free admission to benefit from the over 100 exhibitors expected for 2014. With the exhibitor mix featuring just about every possible product and/or service, the show allows attendees to find just the right ones to offer your clients.
Exhibitor space has sold out the last three years. When exhibit space for GreenTrade 2012 was sold out, the organizing committee elected to move to a larger hall at the Ernst & Young Centre, adding 10,000 square feet of space, which was a 33 per cent increase.
Even with that extra space, through the tireless efforts of show manager Martha Walsh and her team, GreenTrade Expo 2013 was a sellout. It meant that, in addition to loyal, repeat exhibitors, there were also many new, first-time exhibitors, who offered show attendees a much more robust cross-section of industry suppliers.
This has resulted in great opportunities for attendees and suppliers to network with their peers, prospective clients, product and service providers, as well as gain business-building insights, contacts, and perspectives.
The show day will begin with the popular Ministry of Transportation Contractors' Breakfast. It's a great opportunity to view the interactive and educational session from the ministry staff. The session will cover the latest, up-to-the-minute developments in road regulations and the implications they represent to any contractor who has to use Ontario roadways to do their work. Past attendees report that the timely information from this session saved them a lot of grief and potential fines, and is well worth the time it took to attend GreenTrade Expo.
GreenTrade Expo 2014 will feature a series of free business-building seminars throughout the day, covering need-it-now information, presented by respected experts. Couple the seminars with the essentially unlimited networking opportunities, and GreenTrade Expo represents an unprecedented opportunity for attendees to change the face of their businesses.
Register on-line to qualify for our great door prizes. As has been the GreenTrade Expo tradition, once again many great door prizes will be available only to those attendees who pre-register online through
www.GreenTrade.ca
.
Doors will open for GreenTrade Expo 2014 at 9 a.m., and the show runs until 3.
For further information contact show manager, Martha Walsh at 613-796-5156, or email her at
MarthaWalsh@GreenTrade.ca
.