March 15, 2020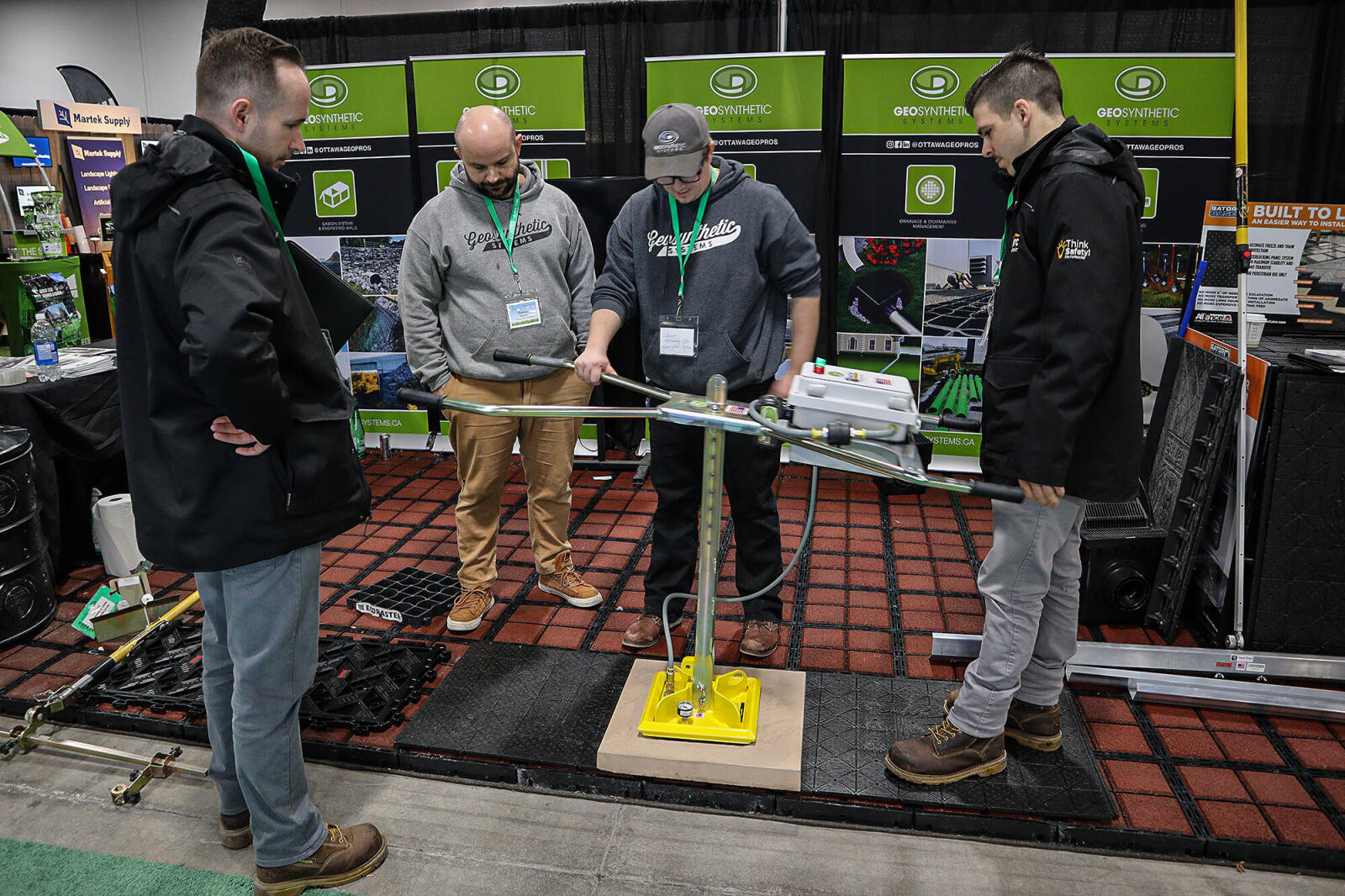 Expanded GreenTrade Expo hits the mark
Landscape Ontario Ottawa Chapter held a successful 27th edition of Green Trade Expo, Feb. 12-13, 2020 at the EY Centre in Ottawa. Previously a one-day show, the expanded, two-day event offered twice the number of seminars, prizes and activities, much to the delight of attendees and over 100 exhibitors.
First-time exhibitor, Louis Philippe Métail, owner of Charpenterie DaVinci in Trois-Rivières, Que., participates in about 7 or 8 shows a year, and says he was very impressed by his first visit to Green Trade Expo. "I was expecting more of a local crowd," Métail says, "and some of the exhibitors are driving six to eight hours to be here, so I am actually able to meet new people in new areas from a large part of Ontario." Métail says attending the show allows him to check out the latest products, trends and equipment, which is crucial to the development of his product and his business.
Lana Doss, owner of The Fine Gardener in Ottawa, says she got a lot of good tips from attending the seminar on social media by Mike Pennington. "I'm trying to improve my own social media presence with my business," Doss said. "I took a ton of notes because I wouldn't be able to remember all of the information I got out of it." Doss says she was able to find a supplier at the show two years ago and "loves networking with people and companies in the industry."
The education component of the event kicked off before the trade show, with the popular, early-morning MTO Contractor's Breakfast. The free education sessions continued once the trade show opened, via a main stage and several meeting rooms at the facility.
Well-known landscape designer Julie Moir Messervy headlined a special ticketed keynote lunch on Feb. 12, following up her full-day designer workshop from the day before to give those at the show a taste of her inspiring projects from around the world and her design philosophy.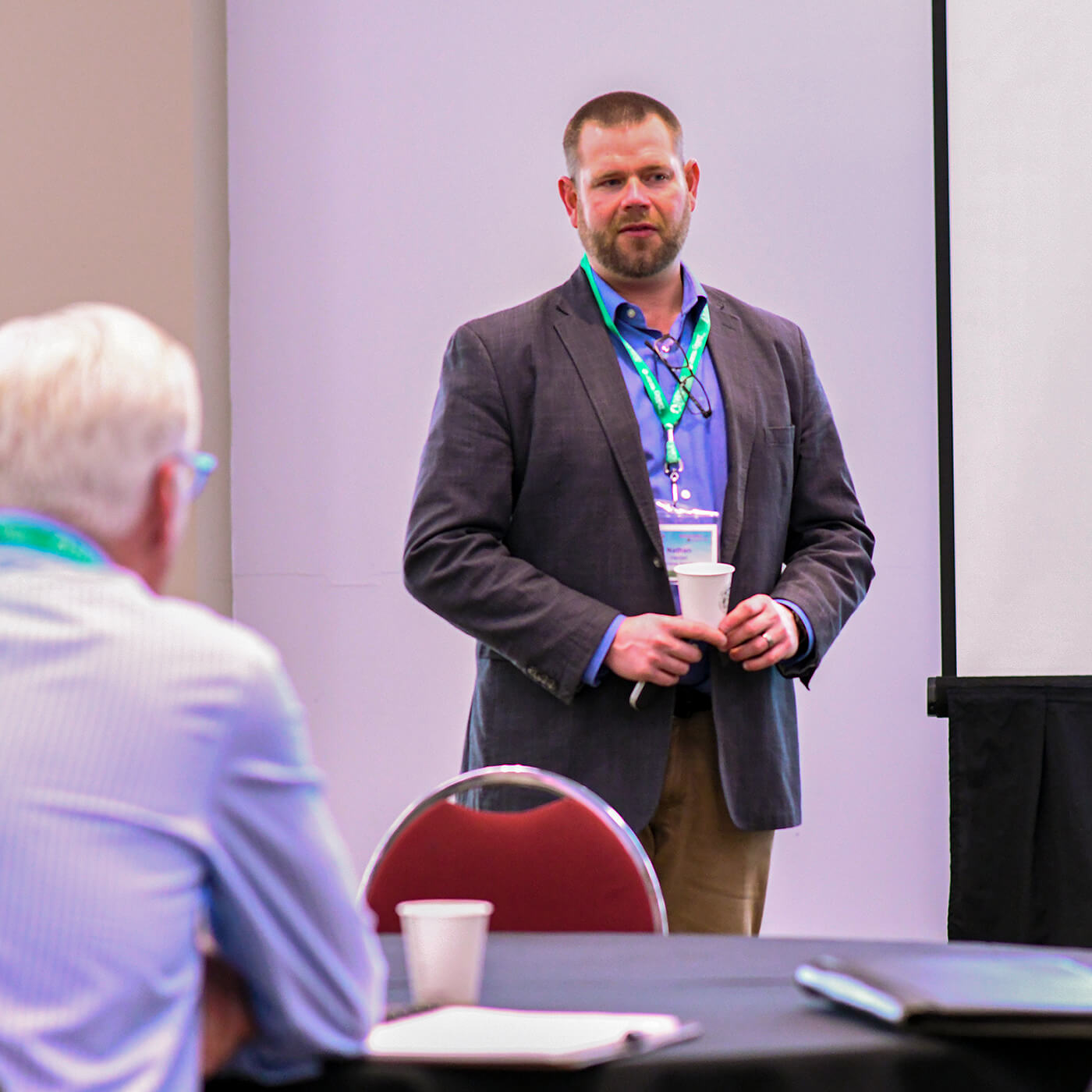 GreenTrade offered over 24 seminars, including Nathan Helder's session on achieving freedom and profit.
---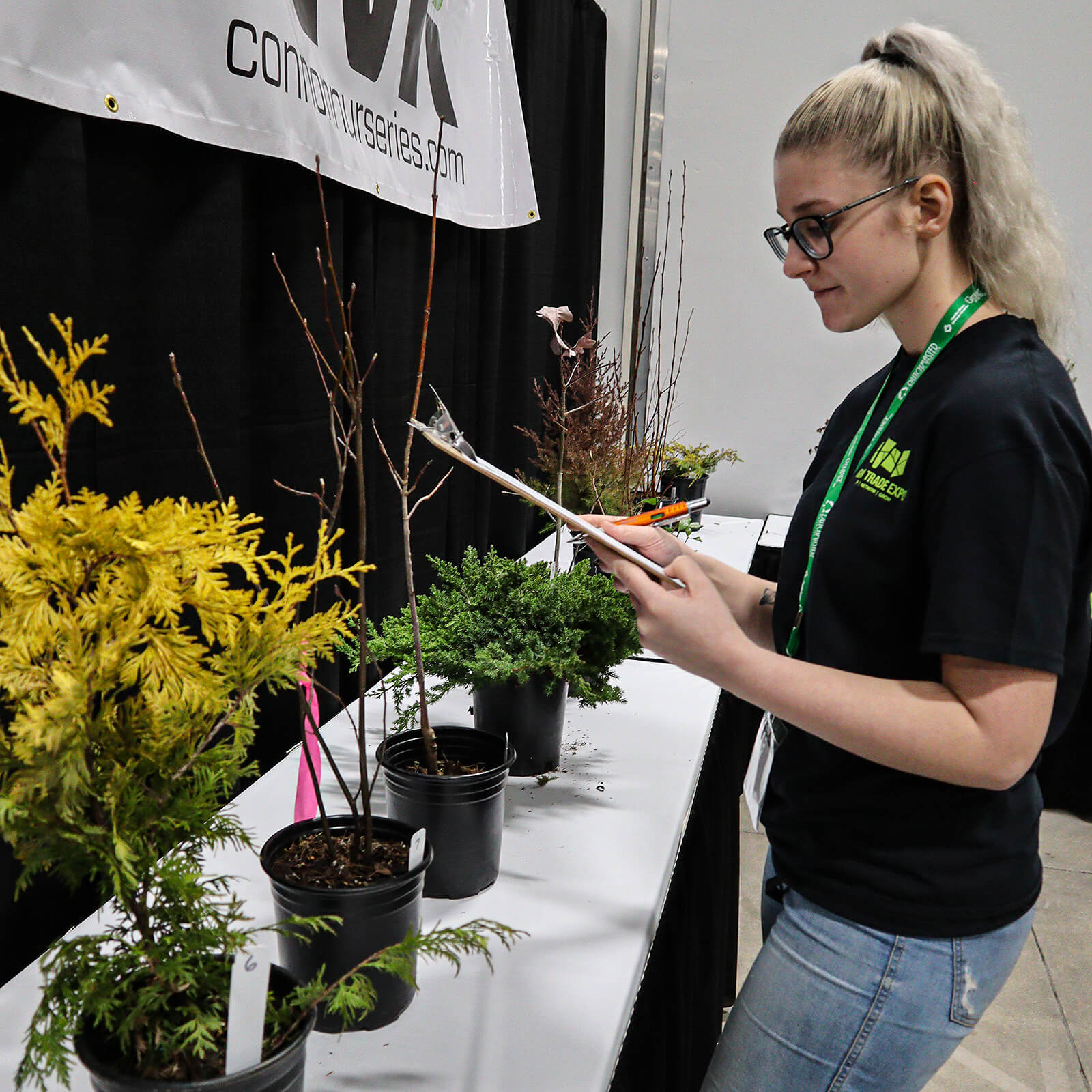 The Plant ID Challenge and Hardscape Challenge put the knowledge of attendees to the test.
---
The Ottawa Chapter held its annual Awards of Distinction in the evening of Feb. 12 after the show. About 160 people enjoyed dinner, a live band and the announcement of nominees and winners of both contractor and supplier awards and a number of individuals within the chapter chapter were also recognized with awards. A new award this year, the Bruce Morton Student Leadership Award, was presented to Jennifer Leblanc, and a new series of contractor awards recognized the outstanding projects of LO members in various categories. (
See sidebar for a list of winners
).
Green Trade Expo ran smoothly in part due to the many student volunteers from Algonquin College, under the leadership of instructor and chapter president, Steve Neumann, who incorporates the event as part of his learning curriculum. Recognized with the chapter's Joan Johnston Community Leadership Award, Neumann was surprised to receive the recognition.
Erik Tammisto, a level-two horticultural industries student at Algonquin said, "Steve brings more than his knowledge of just the product, but the processes of building. He knows from the ground up every level and every layer, how it is supposed to be built and he was able to explain that to all of us in a very simple way."
Kayla Church, a first-year student at Algonquin College says she was originally overwhelmed with the technical aspects of the Horticultural Industries course and after reaching out to Neumann outside of class time, he was able to "break things down into a logical frame of thought" to set solid expectations of the students that didn't necessarily have the same amount of industry experience.
The Ottawa Chapter held its annual AGM the morning of Feb. 13, which included elections for the 2020 chapter board. The board members are: Randi Lee Bell, Marc Carriere, Mike Fulcher, Ed Hansen, Joan Johnston, Kim Kavanagh, Stephanie LeBlanc, Cory MacCallum, Steve Montcalm, Steve Neumann, Tyler Owen, Mary Stewart.
Day two saw the continuation of activities that included axe-throwing, hardscape challenge, plant ID challenge, booth bingo and a free lunch.
Exhibitors, attendees and the chapter board are very pleased with the change to a two-day show and are already looking at making improvements to make next year's event bigger and better.