December 16, 2021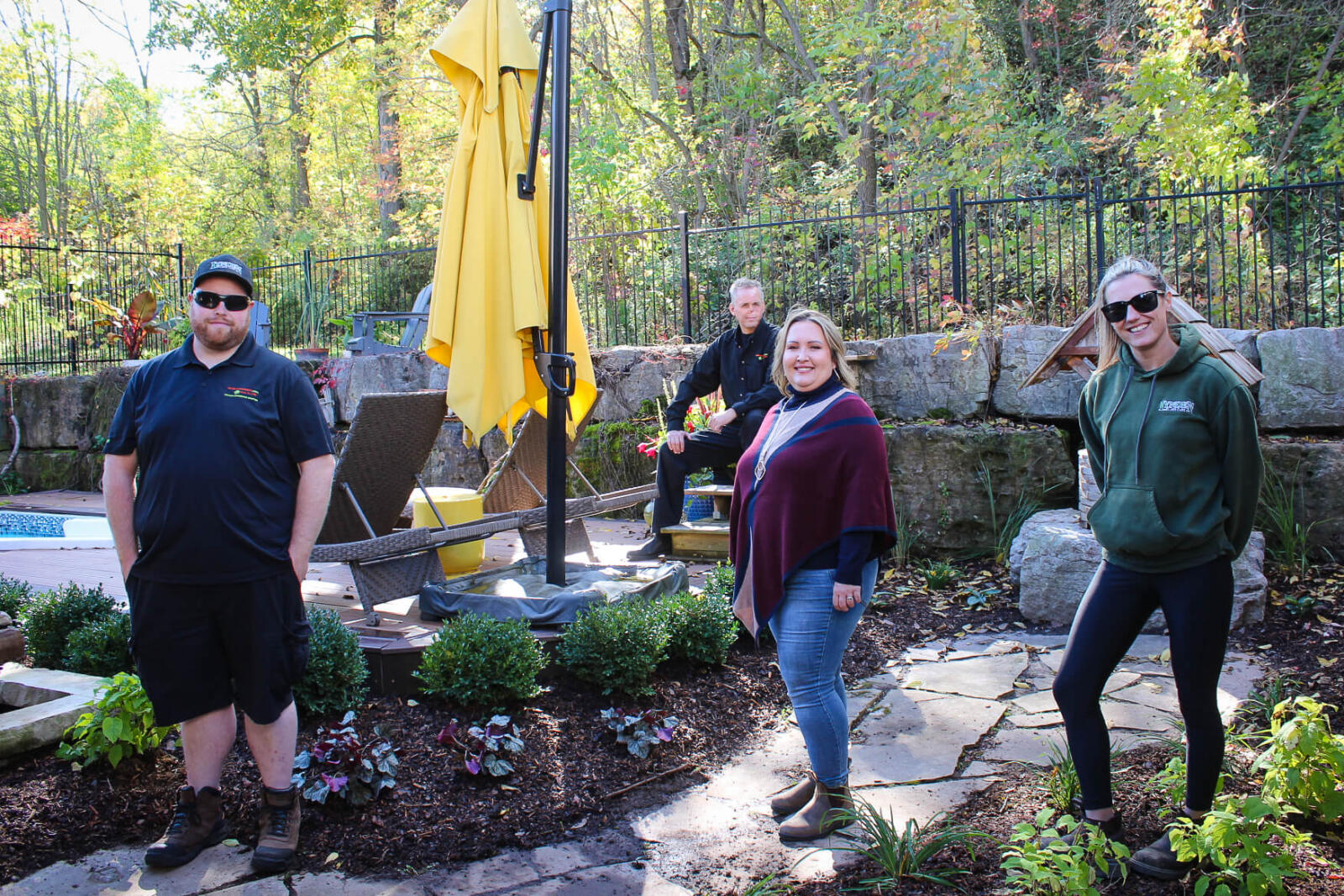 Garden makeover doubles as housewarming gift for ICU nurse
The Golden Horseshoe Chapter of Landscape Ontario has helped ease the difficulties of moving into a new home for ICU nurse Rebecca Davis.

After winning a $5,000 garden makeover from Landscape Ontario, Davis and her family began moving to a new home within Grimsby, Ont.

"We moved over the summer, which was very overwhelming. So gardening had taken a backseat to all the other projects that needed attention," Davis said, who lives with her husband Ed who is also a nurse, and their three children. "The gardens were overgrown and we weren't sure where to start."

The garden makeover program was created to recognize the efforts of Ontario's frontline workers during the COVID-19 pandemic. The program received more than 1,000 nominations, and Davis was one of 10 recipients awarded a $5,000 garden makeover from association volunteers.

For more than 20 years, Davis has worked as an ICU nurse at Credit Valley Hospital in Mississauga, Ont. When COVID-19 arrived in Canada, Davis was returning to work following two years of chemotherapy, surgery and radiation to treat breast cancer.

"It was really challenging to go back to such a high intensity and stressful environment, and not knowing if I was going to be able to even do the job anymore," Davis said. "Then the pandemic hit, and that was a challenging situation for everybody. Coming back after a sick leave was daunting."

For their new home, the garden makeover provided a refresh for the front and backyard.

"We developed a simple plan.... We just got some direction where she wanted to end up," said Tim Cruickshanks of Cruickshanks Property Services. "The finished product was nice and tidy and refreshed."

Missie Porter, Drew Regnerus, Cole Magill and Zack Tomlinson from Lynden Lawncare provided the labour required to complete the makeover. The team removed overgrown plants and trees on the property, replacing them with shrubs, ground cover and flowers. They also replaced missing armour stone in the backyard.

"We are extremely pleased with the garden makeover. It's really opened up the space and everything looks fresh. We can't wait for next spring and summer to see all the blooms," Davis said. "I am very thankful and humbled for receiving the prize and for everyone's hard work that was involved."

The makeover was completed in the fall, allowing the Davis family to settle into their new home.

"Fall is the best time for this kind of thing. It turned out to be the best for them too," Cruickshanks said.

While the Golden Horseshoe Chapter of Landscape Ontario has completed several other charitable landscaping projects in its region, the garden makeover is the first to involve frontline workers.

"It's a satisfying feeling doing something like this. Everyone is under a lot of stress in healthcare, so I think it's a good thing to do for people," Cruickshanks said.

The Landscape Ontario Golden Horseshoe Chapter completed a garden makeover for Rebecca Davis (middle) in Grimby, Ont. this fall.