September 15, 2017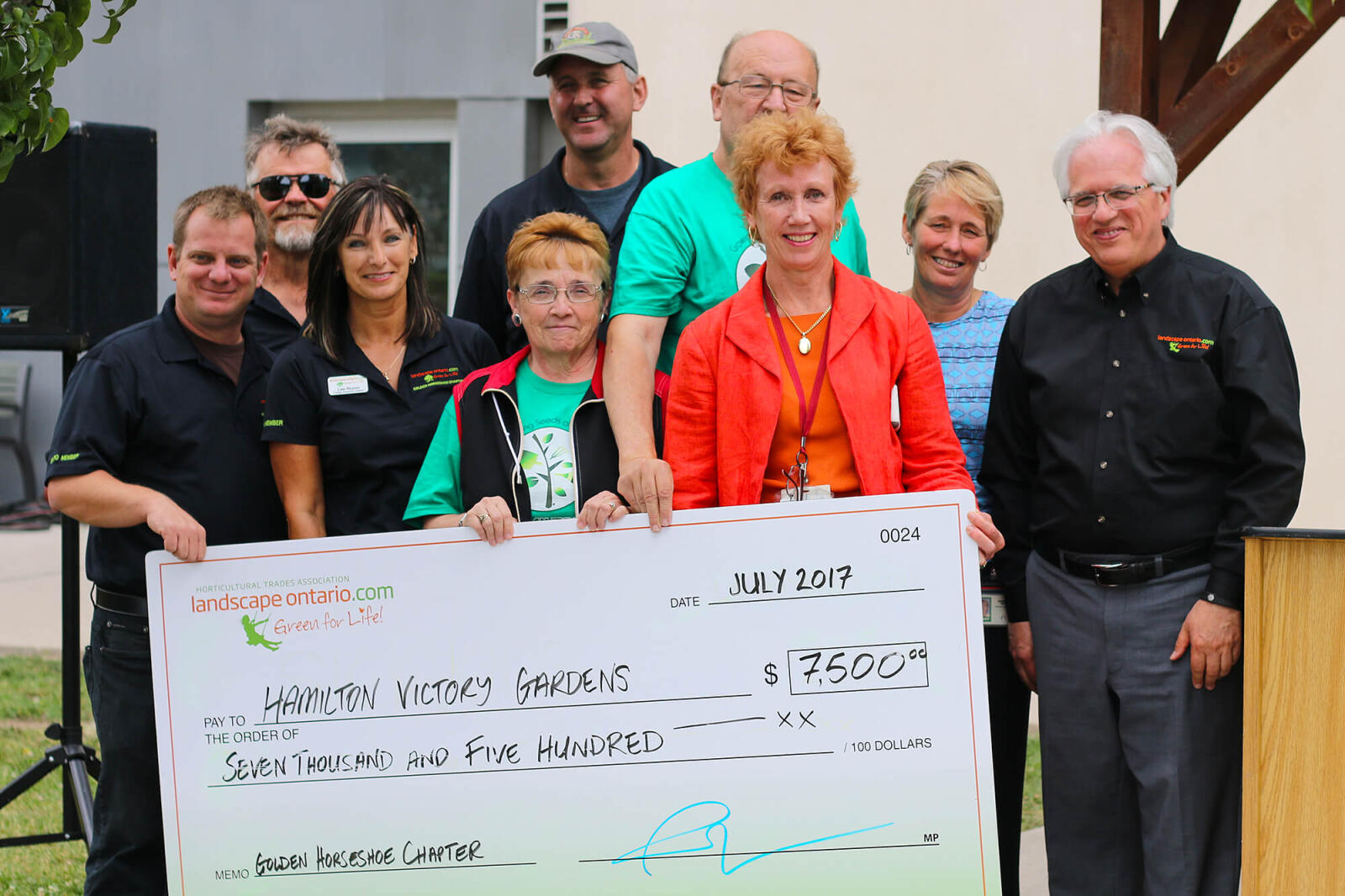 Chapter unveils rehabilitation garden at Hamilton General
Members of Landscape Ontario's Golden Horseshoe Chapter board were on hand July 10, at Hamilton Health Sciences' Hamilton General Hospital (HGH) and Population Health Research Institute (PHRI) to unveil a new community vegetable garden built in partnership with Hamilton Victory Gardens.
"We are so thrilled about the new community garden," says Kathie Elstone, therapeutic recreationist at the Regional Rehabilitation Centre. "Whether our patients are gardeners or not, regardless of the rehabilitation required, we'll be able to use the garden to help with recovery. Since gardening is a functional activity, it can encourage a patient in a wheelchair to stand or a patient with a prosthetic leg practice their balance. These are just some of the many benefits."
At the opening ceremony, chapter board members; Tim Rivard, Tim Cruickshanks, Chris Utter and Lee Rozon, were joined by LO executive director, Tony DiGiovanni, to present a cheque for $7,500 to Hamilton Victory Gardens.
Hamilton Victory Gardens is a not-for-profit group of community volunteers who assisted with the building of the garden and provided a planting plan. They will harvest the fresh produce from the garden and supply it to local food banks and meal programs.
Golden Horseshoe Chapter member, Ciccarelli Contractors was also involved in the project, donating a crew of six for about a week and a half to fix grades and to fit irrigation within the site, and to meet accessibility standards for the garden.
Dwayne Sterling, project manager at Ciccarelli, says as the year round property maintenance contractor for the hospital, they were approached by Hamilton General's Ann Higgins for ideas and help with the project. Sterling says already being familiar with the site "made everything run very smoothly to get the project done on time and on schedule."
Ciccarelli also donated plant material and planters and says his stone supplier gave him preferential pricing for materials used in the garden. A large stone with the Landscape Ontario Green for Life logo was placed on the edge of the garden to mark the contribution by the LO chapter and its members.
The garden consists of 11 raised beds at various heights to accommodate those working from a wheel chair or standing. PHRI has set up volunteer sessions for campus staff to ensure the regular maintenance is performed.
Staff are very excited about producing food that will be provided to the local community as well as using the garden to promote teamwork and engage staff, all while providing innovative therapy for rehabilitation patients.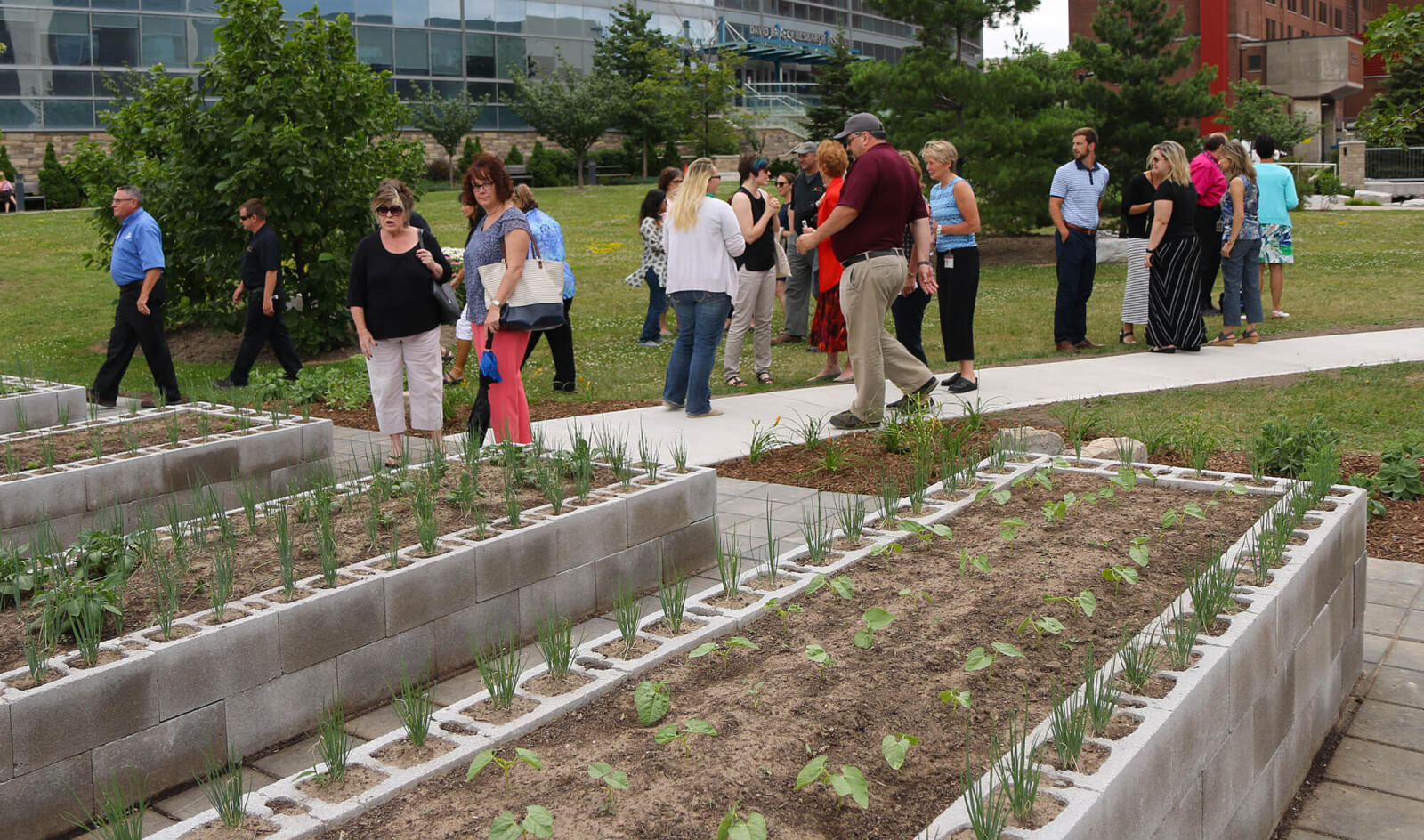 The raised beds at various heights provide access for patients in wheelchairs or with walking aids.
---