November 1, 2016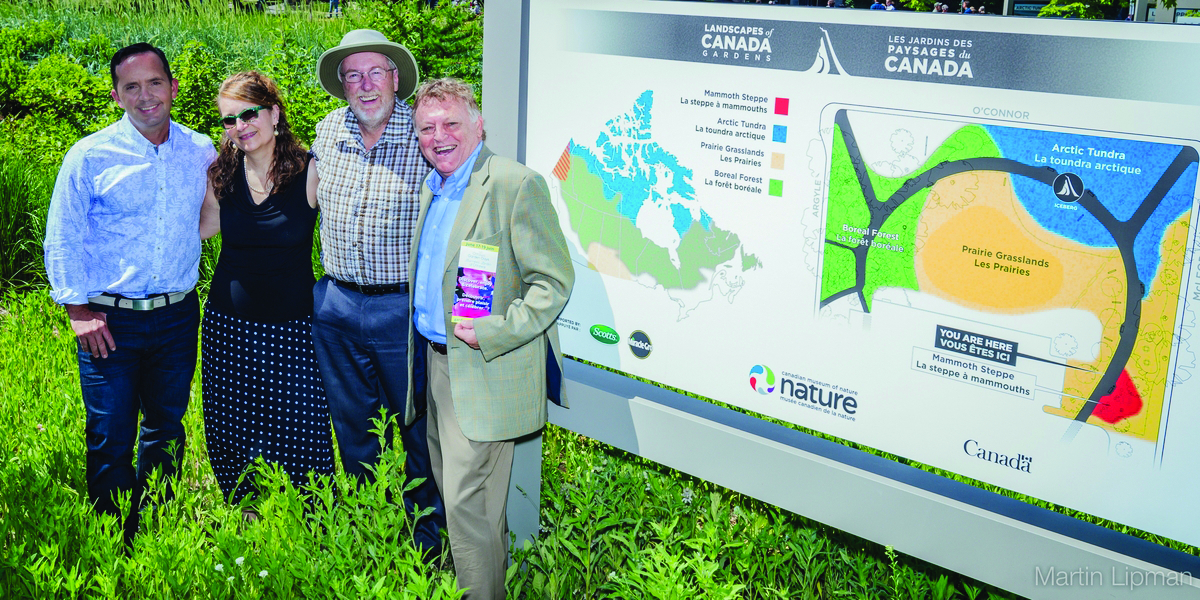 Garden days celebrated across Ontario
To celebrate Garden Days, June 17-19, many members and organizations participated in local events to celebrate their love for gardening.

On Canada's National Gardening Day (June 17), the official Garden Days launch was held at the Canadian Museum of Nature to coincide with the official opening of a new outdoor botanical exhibit, the Landscapes of Canada Gardens.
The exhibit features about 40 native tree species typically found in Canada's boreal forest, Arctic tundra and prairie grasslands. The exhibit also includes a life-sized sculpture of a mammoth family and an iceberg inspired, 13-metre stainless steel sculpture by renowned Canadian artist and naturalist, William Lishman.

Lishman was on hand for the launch, accompanied by Garden Days national spokesperson for English Canada, Frankie Flowers; national spokesperson for French Canada, Larry Hodgson; Karen Stephenson from Scotts Canada and Michel Gauthier, Executive Director, Canadian Garden Council.

"Every year, Garden Days invites Canadians to get active in nature by celebrating the role of gardens and gardening in daily life," said Gauthier. "Opening a new garden here in Ottawa is a great way to launch this national event."

Support for the gardens is provided by Scotts Canada, also a sponsor of Garden Days.