July 15, 2013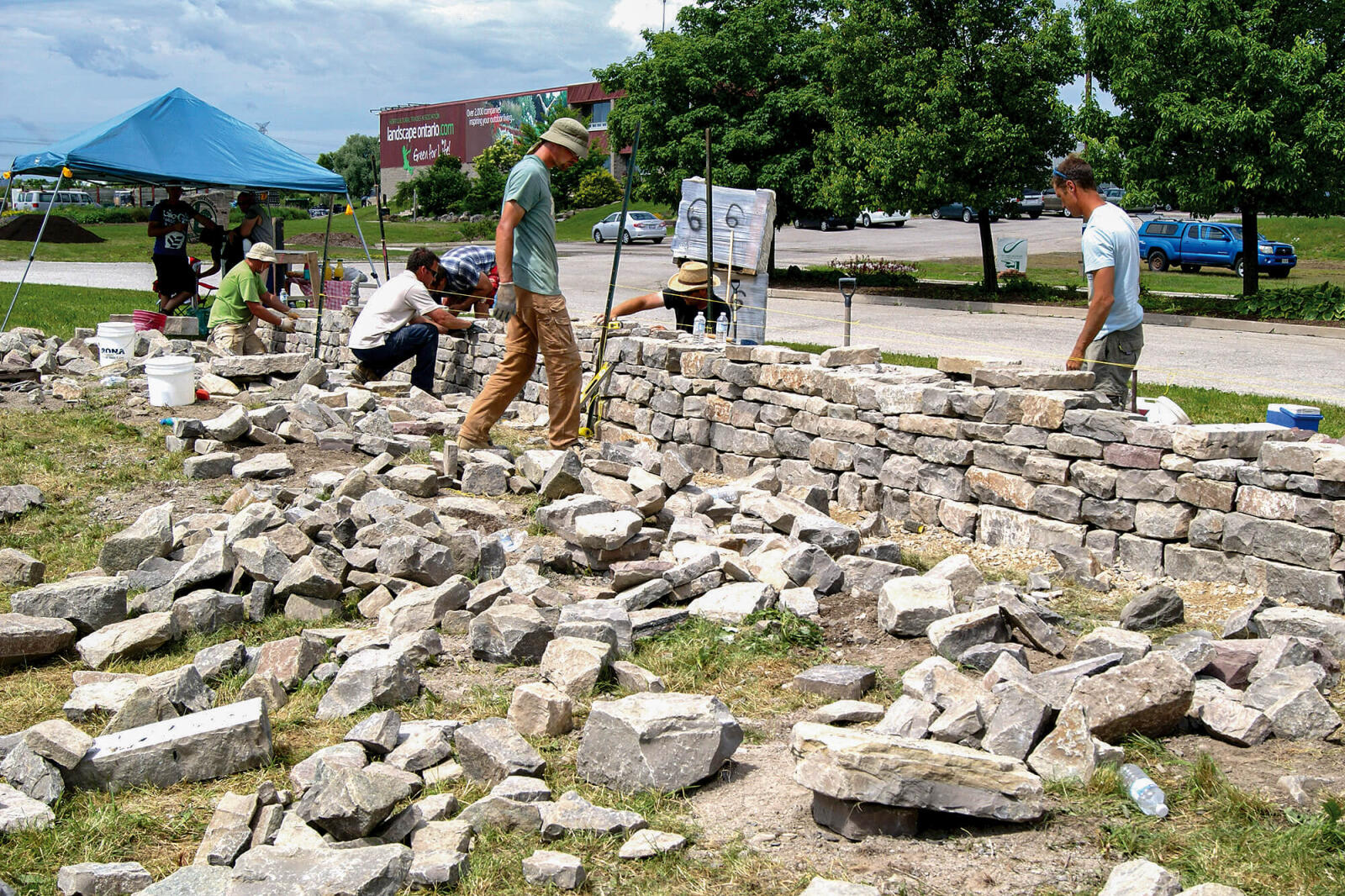 Dry stone courses held at LO and Collingwood
A number of dry stone enthusiasts had the opportunity to learn the craft from some of the best in the world, when Landscape Ontario and Dean McLellan Stonework hosted two courses in June.

Andy Loudon and Peter Isherwood, Master Wallers from the Dry Stone Walling Association of Great Britain, travelled to Ontario teach courses at Landscape Ontario's home office in Milton and later in Collingwood.

After spending one day instructing participants, the second day was spent testing.

About ten participants received certificates at the LO course, while the Collingwood event saw 11 people take part. It was for instruction only.

"It's great to see the interest in Canada for dry walling," said Loudon.

McLellan was instrumental in building the stone lighthouse in LO's Canada Blooms garden. He plans to hold more courses. After receiving certification that puts him one step away from his Master level, he hopes to one day have achieved a level that will allow him to conduct courses without bringing in someone from the U.K.