December 15, 2019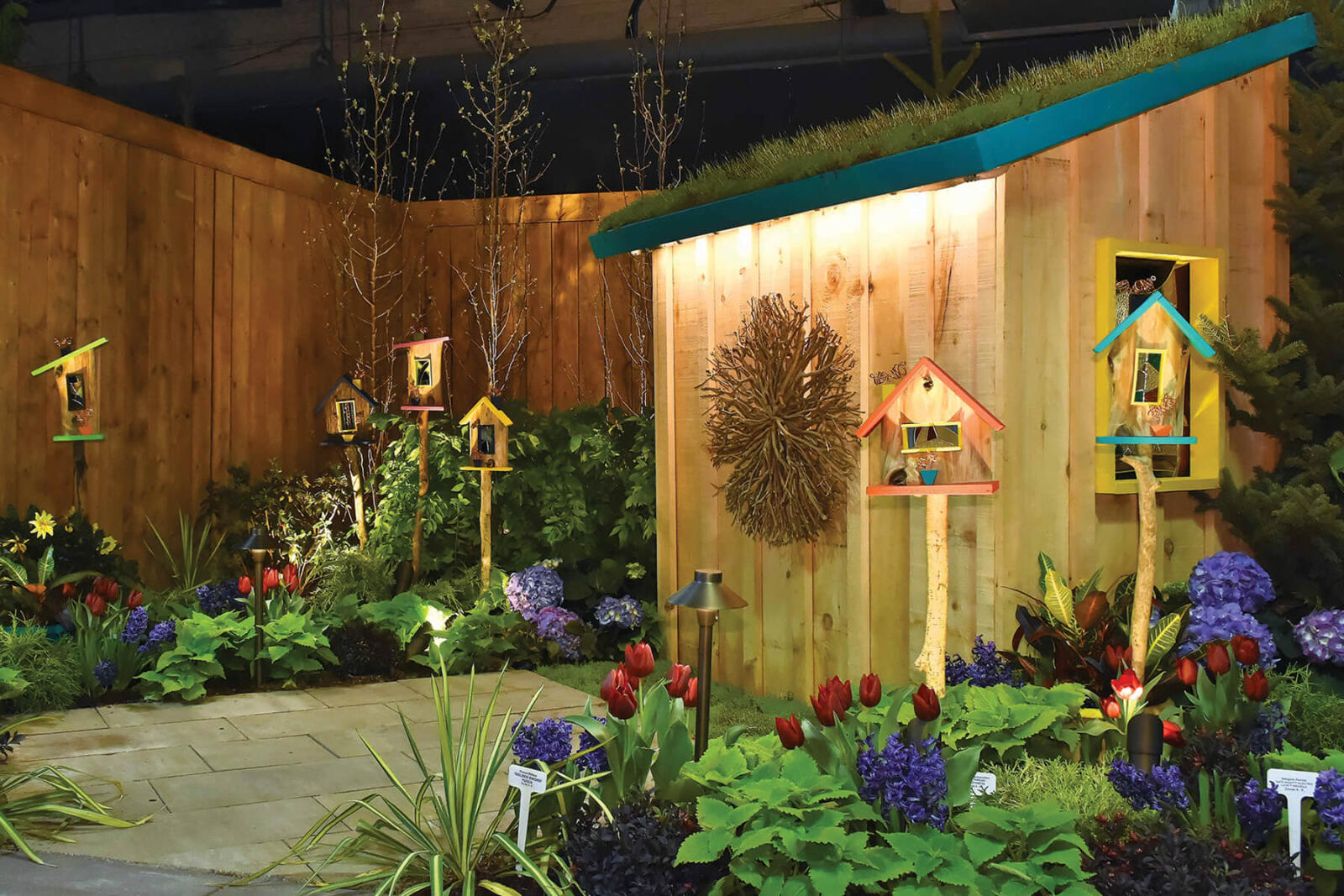 Canada Blooms showcases the green profession
Canada Blooms co-chair, Lou Savoia is excited about Canada Blooms 2020.
"LO members can still get involved with Canada Blooms," says Savoia. It is normal to get garden builder pull-outs in December and January, so there may be an opportunity to build a high-profile garden this spring. Savoia added there are always other volunteer opportunities that do not involve garden building, especially in the week leading up to the show, so he urges members to contact the Canada Blooms office to inquire.
Savoia says the show will be anchored this year by a large natural play area, created by LO member, Bienenstock Natural Playgrounds. He says there will be more, smaller gardens this year, which he believes the public prefers. The Unilock Stage will move to Heritage Court, outside the Canada Blooms area, and a village display concept will take its place. The village will feature four mini-homes and an interactive workshop area. Balcony gardens will also be featured, as in past years.
Savoia says his company has built Canada Blooms gardens for 23 or 24 years, and participation has always been a great way to promote his company name. While the number of business leads varies from year to year, he says it is always nice to be there to meet the public and clients.
Being on the Canada Blooms board has shown Savoia a different side of the festival. He appreciates seeing first-hand how much is accomplished within the festival's limited budget. He credits staff with doing a great job watching every penny.
Co-located with the National Home Show, Canada Blooms will take place at the Enercare Centre in downtown Toronto, March 13-22. For full festival details, visit
CanadaBlooms.com
.