August 15, 2013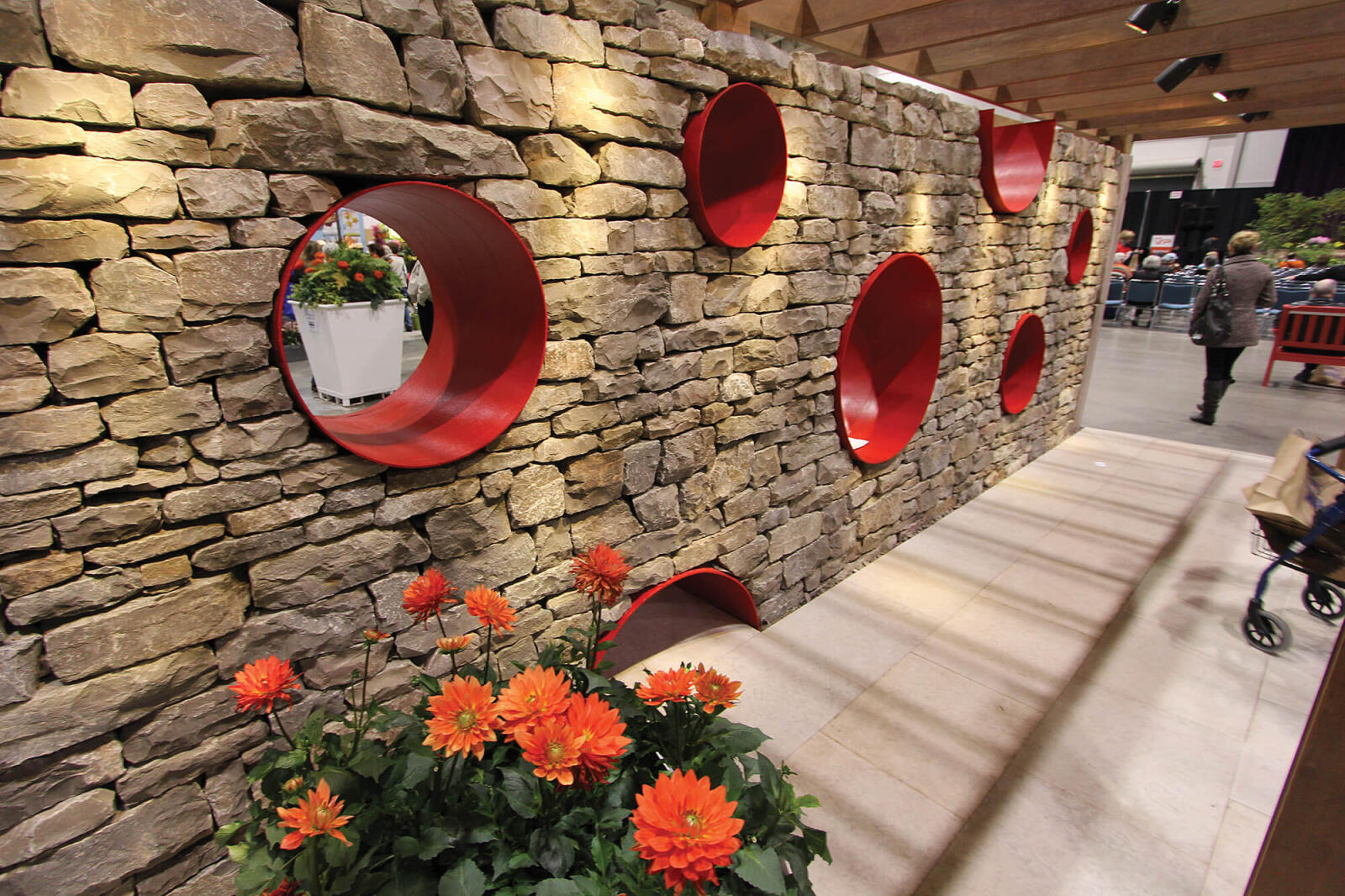 Canada Blooms communicates your talent and creativity
Tony DiGiovanni CHT
LO executive director
Are you interested in showcasing your talent and passion at Canada Blooms?
A few years ago the Contractors Lecture Series featured the award winning, extraordinary and awe-inspiring landscapes and water features of Randy Tumber CLD of Tumber and Associates in Orangeville. Randy explained that he measured success based on the ability of the landscapes to communicate at an emotional level. He and his team are master communicators.
We are an association blessed with many members, who like Randy, are skilled at using the palette of nature to communicate wonder, awe, inspiration, happiness and many other emotions. You can see many examples from across Ontario at our Awards of Excellence ceremony and at Canada Blooms.
Most members will tell you their business is fuelled by word of mouth. This is because people remember what they see, feel and experience and will tell others.
One of the reasons why Landscape Ontario and the Garden Club of Toronto founded Canada Blooms is because we realized there is no better way to communicate the creativity, skill, talent, benefits and inspiration of our garden industry than to provide memorable experiences that last a lifetime.
The feelings are heightened by the fact that the Canada Blooms festival is held just before spring. People are tired of winter; they need what we have to offer. People still remember the waterfall that Joe Melo built at the first Canada Blooms 16 years ago, or the Loblaws garden that Janet Rosenberg designed. I am sure you can recall one garden or another that has been indelibly imprinted in your memory, because it made you feel good.
I believe that Canada Blooms is the very best way to communicate the aesthetic, environmental, economic, therapeutic and health benefits of our industry. Yes, it is expensive to build the amazing gardens. But what other communication medium offers the opportunity to create an impression that lasts a lifetime? Seen from this perspective, Canada Blooms has great value.
I also believe that the contractors, designers and suppliers at Canada Blooms are benefiting the entire industry, not just themselves. They should be supported and thanked, because every visitor to Canada Blooms leaves with an idea that will eventually become reality. They will not necessarily use the garden builder at the show to realize their landscape dreams.
This article is a call for proposals. We are looking for passionate garden designers, builders and suppliers interested in showcasing their creativity, talent and ability to communicate at an emotional level. We want to elevate the landscape industry. We want to inspire the public and media through your creations.
There are a limited number of spots available at Canada Blooms for the right awe inspiring design. Because successful candidates are promoting the industry for all of us we will help by providing all the support we can. We will work with you to find sponsors and funding. We will help with sourcing the materials and volunteers. We will pay a modest cash subsidy.
Participating in Canada Blooms will elevate your company, energize your team, stretch your innovative capabilities and help your company grow. You will also be helping the industry communicate to the public at an emotional level.
Contact me if you want to participate at
tony@landscapeontario.com
, or at 1-800-265-5656, ext. 304, or cell at 416-737-8732.