May 15, 2012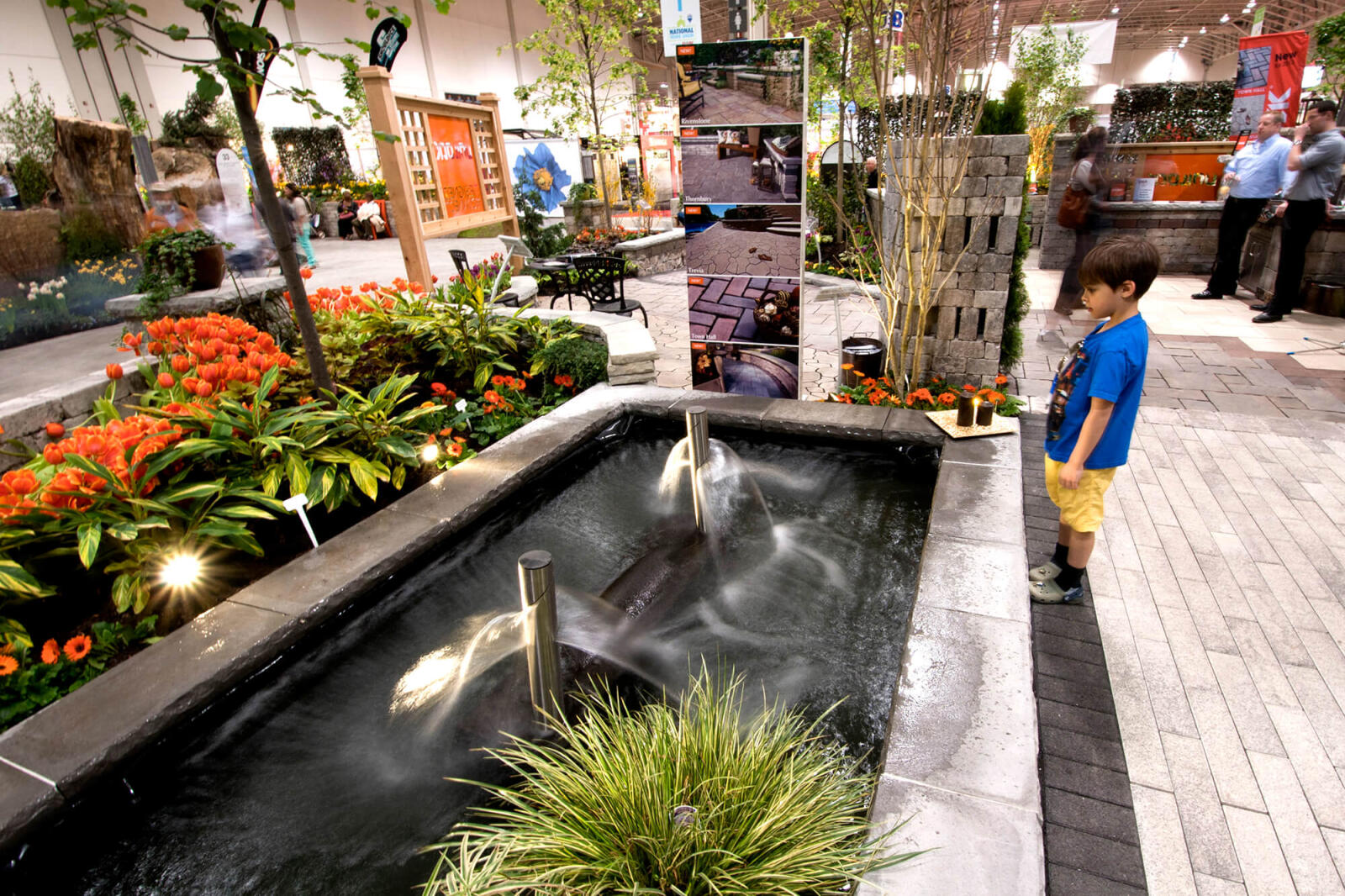 Canada Blooms: 16 years of new energy
By Gerry Ginsberg
General manager
Canada Blooms, Canada's largest Flower and Garden Festival, underwent many changes in 2012, co-locating with The National Home Show to create the largest consumer event in Canada and largest home and garden event in North America.
Other changes included the expansion to ten days, more feature gardens, two flower shows and new cultural and educational programming to meet the needs of younger, diverse attendees.
Canada Blooms and its founding partners, Landscape Ontario and the Garden Club of Toronto, went through many meetings and strategic reviews to prepare for the 2012 co-location. Expanded support for our feature garden builders and Garden Club members was of prime concern, along with enhanced investments in garden and plant subsidies. Planners relished the opportunity that co-location allowed, to reach a new demographic of younger attendees from a diverse urban population.
Canada Blooms has traditionally been the first sign of spring for many Canadian garden lovers. With beautiful spring weather reaching highs in the mid-20s, many of our objectives were reached with over 203,000 guests.
The challenge for Canada Blooms was to reinvent itself, and create a new environment enjoyed by returning guests and thousands of new attendees. The starting point was the engagement of the best of Ontario's landscape industry, with an enhanced garden subsidy and larger investment in plant material. This proved to be one of the major factors in bringing forward more applicants to build feature gardens. The results were significant, with over 23 feature gardens created for this year's celebration, including the Landscape Ontario Garden managed by Paul Doornbos and Brian Marsh and designed by Paul Brydges, Mathew Hooker and Fred Post. Over 35 supporting companies contributed to the effort.
Canada Blooms was named one of Ontario's Top 100 Events by Festivals and Events Ontario, one of North America's Top 100 Events by the American Bus Association and the Garden Tourism Festival of the Year for 2011-12.
We invite guests to join the 2013 celebrations, from March 15 – 24, at the Direct Energy Centre in Toronto.
Your input matters
Please send your comments on Canada Blooms 2012 to
gerry.ginsberg@canadablooms.com
, or phone me at 416-447-8655, ext. 24.
Highlights of Canada Blooms 2012
One Ticket, Two Great Events
The co-location provided guests tremendous value with ticket prices held close to past year's, and one price allowing admission to both premier events.

First International Garden
In partnership with Taipei, Taiwan, this spectacular garden, created by Ronald Holbrook & Associates and Royalty Landscaping, reflected one of the world's most beautiful garden destinations.

Cultural performances
Cultural evenings featured CTS-TV Night with Canadian Idol Winner Brian Melo; A Special Salute to Taiwan with officials from Taiwan, Canada, Ontario and Toronto in attendance; CityCulture-themed programming with Juno Award winner Royal Wood and regional cultural associations and the NTD-TV Chinese Cultural Evening.

Juno Rocks Celebrity Gardens
Included were the Feist Garden by OGS Landscape Services, Jann Arden Garden by North 44 Lands Designs and Garden Retreats, Keisha Chante Garden by Egreen Design and Sarah Slean, Royal Wood Garden by Great Garden Revival.

Trips to garden destinations
These included the Chelsea Flower Show by Air Canada and the Goring Hotel; Taipei, Taiwan by Taiwan Tourism; Garden Destinations along Canada's Garden Route by Via Rail; the 2012 Juno broadcast in Ottawa and a Belgium-Holland river and garden cruise presented by CTS-TV and Canadian Christian Tours.

Canada's premier educators
Mark Cullen, Frank Ferragine, Denis Flanagan, Marjorie Mason, Paul Zammit, Charlie Dobbin and many more presented over 200 hours of free seminars on the Unilock Celebrity Stage.

Feature areas
Reif Wine Sensory Garden presented by Mori Gardens, set in a Niagara garden courtyard with tastings of award-winning Ontario wines and Canadian cheeses by the Dairy Farmers of Canada; the Parks Canada Playscape created by Bienenstock Natural Playgrounds.

Sponsor garden
Created by Unilock Canada and Canadian Cancer Society.

Beautiful floral features
Featured Growers of Ontario displayed fresh plants and flowers, introducing Medinilla magnifica, Pick Ontario, Twinings Tea Floral Areas and beautiful Professional Florists areas, which were special features of a beautiful event.

Garden Club of Toronto Horticultural and Design Competitions
Over 10,000 sq. ft. of stunning floral designs, with international competitors from seven countries were presented.

Industry Night
Sponsored by HUB Sinclair-Cockburn, it was one of the best-attended ever, with 28 Feature Garden Awards, including the Evergreen Brick Works SEED Award to Ecoman/Victoria Taylor and the Judges Choice Award for Best Overall Garden to Parklane Nurseries.

Closing Ceremonies
Featured a $50,000 cheque presentation to the Garden Club of Toronto and City of Toronto for the June Callwood Park. People's Choice Awards were announced for Taipei, Taiwan Garden created by Holbrook & Associates and Royalty Landscaping for Feature Garden and Feist Garden by OGS Landscaping for Juno Rocks Garden.

A special thank you to the staff team of Charlie Dobbin, Kevin Foster, Colomba Fuller, Lisa Pascoe, new staff Paul Day and the over 1,000 dedicated volunteers and partners who assisted with the creation of one of the largest Canada Blooms events in our history.