July 15, 2014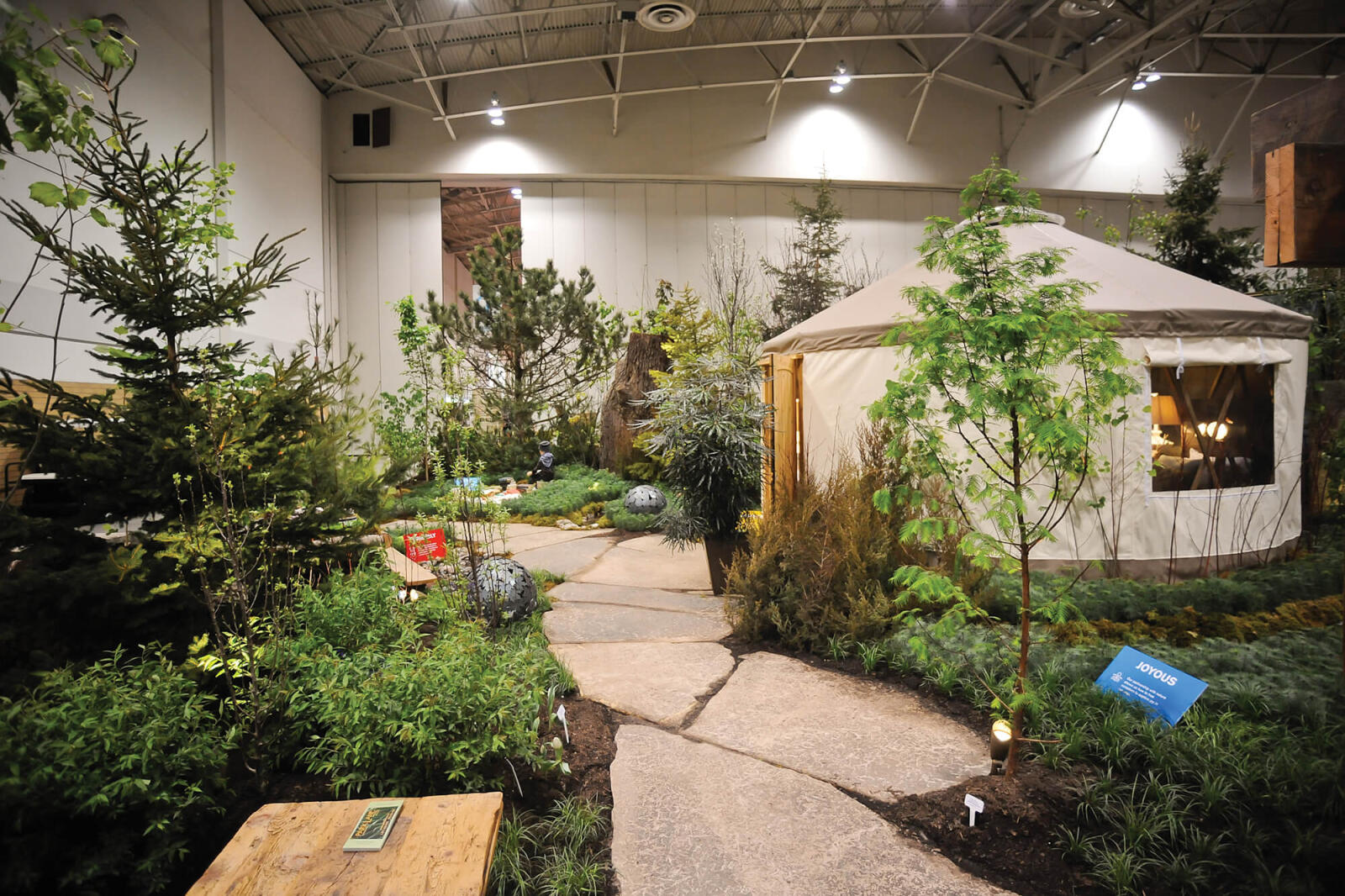 Build a garden at Canada Blooms 2015
Tony DiGiovanni, Executive Director Landscape Ontario, has sent an open invitation to members to showcase their talent, creativity, craftsmanship and professionalism by creating a spectacular feature garden at the 18th annual Canada Blooms Flower and Garden Festival.
Canada Blooms takes place from Mar. 13 through to March 22, 2015 at the Direct Energy Centre in Toronto.
Canada Blooms showcases the best garden designers and builders in the nation and this will be your opportunity to create a space that will inspire, express and captivate the attention of over 200,000 garden enthusiasts and media. We are proud of our tradition of excellence as we present the best of Ontario's landscape and horticultural industry in the feature garden area of Canada Blooms.
"If you have ever considered promoting your business by building a garden feature at Canada's premier garden festival, now is the time to let us know.
Come join us and celebrate our 2015 theme 'Let's Play,' " says DiGiovanni.
"We are currently accepting confirmation of intent to build a feature garden at Canada Blooms from recognized and respected landscape architects, designers and design/build firms. If you are interested in designing or building a garden in 2015 please complete the form found at
http://gfl.me/x29X
and return it to us by July 8, at info@canadablooms.com or via fax at 416-447-1567," says LO's executive director.
DiGiovanni cautioned there is limited space available. By indicating your interest in early July, it will place your name on a short list to submit a proposal, which will take place between Aug. 1 and Sept. 15. "This will also help both garden builders and Canada Blooms connect with potential sponsors who can partner together to create an amazing experience for all," says DiGiovanni.
Successful eligible candidates will receive assistance, because just as the festival builds interest for your organization, it also promotes the entire industry. Successful candidates receive the following:
Complimentary space
Sand for construction
Mulch for garden beds
Access to volunteer labour
Access to environmentally friendly propane-powered machinery
Water for maintenance and water features
Forced plant material, at their visual peak, at wholesale prices
Up to 15 complimentary tickets
Promotion in the Canada Blooms magazine presented to all attendees
Link to your organization on the Canada Blooms Website, Canada Blooms.com, with over 11 million visits
Opportunity to participate in scheduled 'face to face' appointments with potential clients
An Awards Competition that includes exciting marketing campaigns for the best of the best!
Support in finding sponsors
No other show in the world offers so much assistance.
You can spend thousands of dollars paying for advertising space or other media and your message will only last a short time. Or, you can build a garden at Canada Blooms and create an emotional impression that will last a lifetime.