April 15, 2014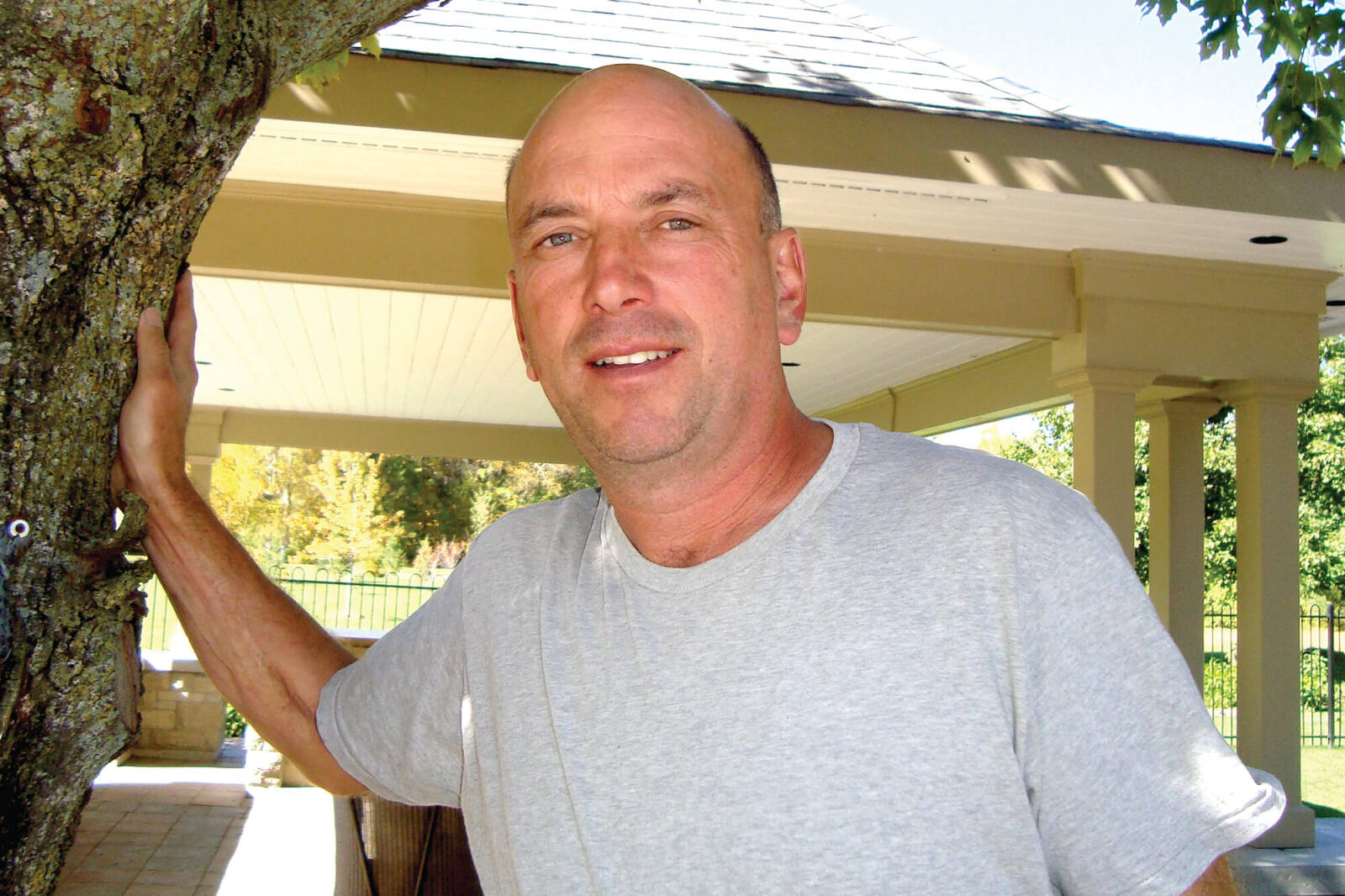 Brian Baun uses his inspiration to help his industry
Brian Baun of B.K. Baun Landscapes in Ajax has had some great role models to help him create a successful business, and as Durham Chapter's representative on the Landscape Ontario's provincial board of directors for the past three years.

"I have been surrounded by great people all my life. Two people who I can mention are my father and father-in-law," says Baun.

His father is Maple Leafs great Bobby Baun. Yep, the man whose legend was born 50 years ago on April 23, after returning to a playoff game with a broken his leg suffered earlier in that game against Detroit Red Wings. He ended up scoring the game-winning goal and lead the Leafs to Stanley Cup glory. It's a feat that still inspires Leaf fans.

"Firstly, my father, while playing hockey for the Toronto Maple Leafs and after his career was over, tirelessly volunteered to community and charity events, hospitals and universities. I wish I had his energy, though I did complete my first marathon last year," says Baun.

"My Father-in-law spoke to me many times about how he came to Canada with nothing. As an accomplished chef, he became one of the pioneers who set up the apprenticeship programs for chefs. He told me to get involved in my industry."

Brian Baun graduated from the Niagara Parks School of Horticulture, which he says gave him a passion for plants. He began his design/build business in 1987. "Most of our business is high-end residential landscape construction. We pride ourselves in quality workmanship. Most of our clients come from word-of-mouth referrals," says Baun. With a slow steady growth, he always is working on making the business better.

Recalling a recent Chapter meeting, the question was raised among members what inspired them to join Landscape Ontario. Baun says most members in attendance stated that is the people you meet through networking that help you both personally, as well as professionally. "I totally agree.

"At local Chapter meetings or Provincial Board meetings, I have surrounded myself with great people, all with the same interests. So like my business, it has been a slow steady climb up through Landscape Ontario," says Baun.

He began attending local Chapter meetings in 1987. "I recall Rene Theibaud from OGS bugging me to get involved with the association. I thought back then that I was unable to commit to any time during the young stages of my business. Looking back, it might have been a good idea for me to have been more involved. There is an abundance of information, courses and networking available to our business," says Baun.

As a recent example, B.K. Baun Landscapes sent staff members to a two-day On-the-Job training course. "It was very informative, and we will be expanding our training of procedures using this method now."

Baun feels that the processes and implementation taking place now will improve the relevance of the association. "All changes take time, and the association will continue to build and grow. There is an amazing and dynamic group of people at head office and volunteers surrounding them," he says.

Brian Baun also volunteers outside of Landscape Ontario. "We hold a fundraiser in the Spring. It is outside of the box and not related to horticulture, It is a display of pyrotechnics and music. I have my pyrotechnic licence, and we have put on a few good displays, which raise money for local charities. It is always a great time and a great event."

When it comes to volunteering, Baun says his wife and business partner, Claudia, says it best, "Do what you are able to do. If you can, do it, and if not, life will go on." He relates that in today's society there are a lot of people pulling for your time, such as family, friends, business, employees. "Know what is important to you, and what is going to make you a better person. Now I feel I have the time to volunteer, helping other people in our association learn to develop better standards and safer practices."

Brian Baun has had the fortunate opportunity of great people inspiring him. Now he works at passing that onto others.