December 14, 2021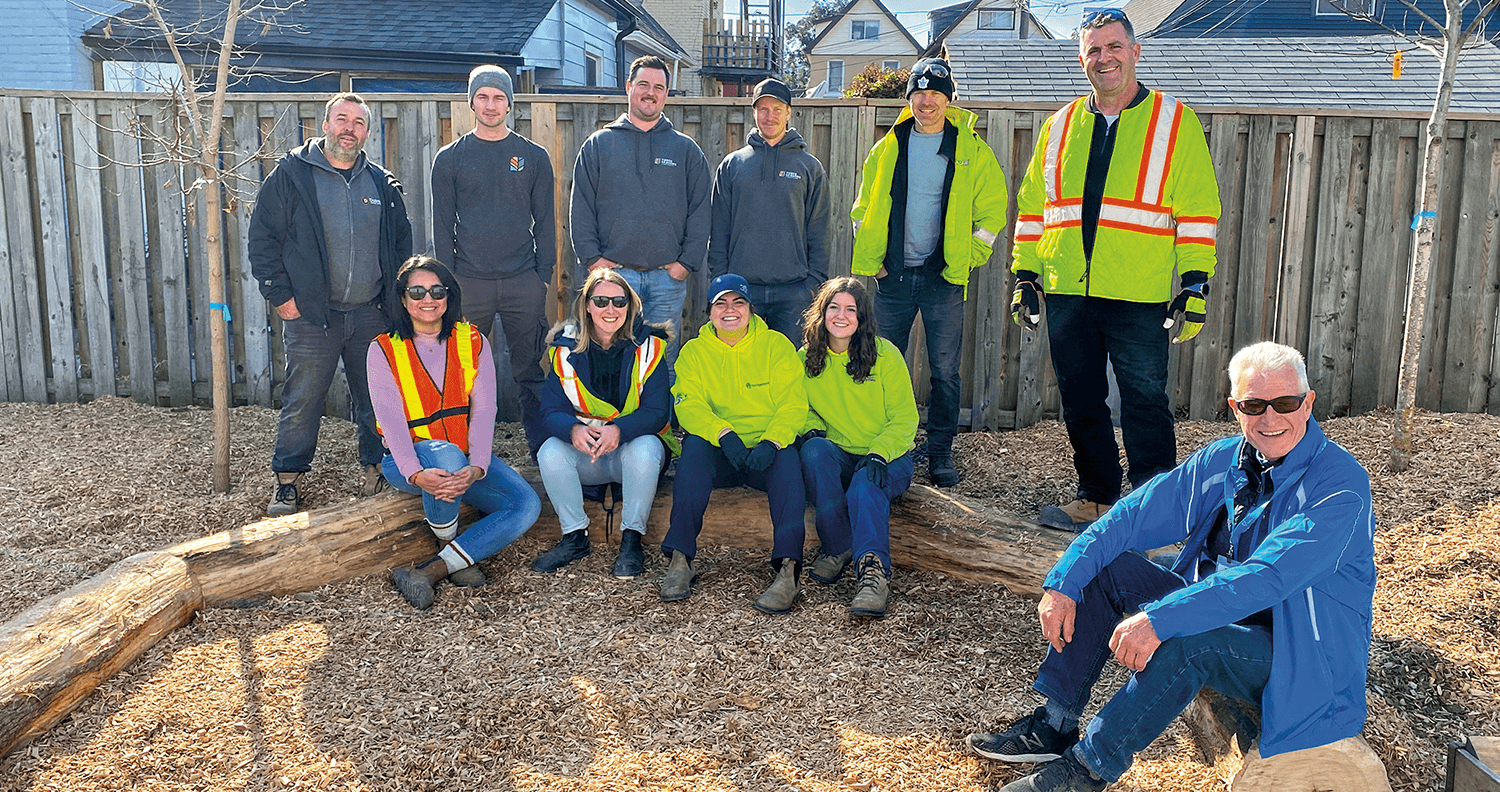 Work continues on St. Matthews House Project

The children at the daycare centre at St. Matthew's House in the Barton Village community in Hamilton, Ont. have a new way to connect with nature. In November 2021, the Green Cities Foundation completed the second phase of the #GreenMyCity project at St. Matthew's House, plus a fall lawn care Program at Woodlands and Birge Parks.

Time in nature is more important now than ever with all the stresses of the COVID-19 pandemic. This natural playground is an opportunity for kids to engage in unstructured, physically distanced play that encourages discovery and new experiences. The Green Cities Foundation wants to inspire nature appreciation for the next generation of children and help them to connect with plants for a greener, healthier urban environment.

The renovated playground now features seven new trees, new garden beds with fresh soil and mulch, reclaimed log benching and tables, and the removal of years of built up asphalt which has been stabilized with limestone screening in preparation for interlock paver paths to be installed in 2022. The fall lawn care program at both Woodlands and Birge parks consisted of lawn aeration, grass seeding and fertilizing to prepare the parks for the winter.

GCF anticipates completing the #GreenMyCity Hamilton project next summer, COVID-19 permitting. Once completed, St. Matthew's House will have a completely redesigned natural playground with logs, sand areas, hills, plants, trees plus a transformed parking lot into a community gathering space to serve a fully populated and dense urban area. Three parks in the neighbourhood will also have improved landscape spaces.

The Green Cities Foundation thanks its partners and sponsors for their support of the Phase two project build - RBC Insurance, Hamilton Community Foundation, St. Matthews House, Barton Village BIA, Golden Horseshoe Chapter of Landscape Ontario, Canadian Nursery Landscape Association, Beautiful Alleys, City of Hamilton, Connon Nurseries, Dutra Landscape, Three Seasons Landscape, AVK Nursery Holdings, Arborwood Tree Service, Miller Compost, Budgetbin, Martek Supply, Abingdon Heights, Oriole Landscaping, Wentworth Landscapes, Turf Systems, Al's Lawnmower, Rock Crest Landscapes, Fibertop, Scotts, and Plant Products.