April 15, 2013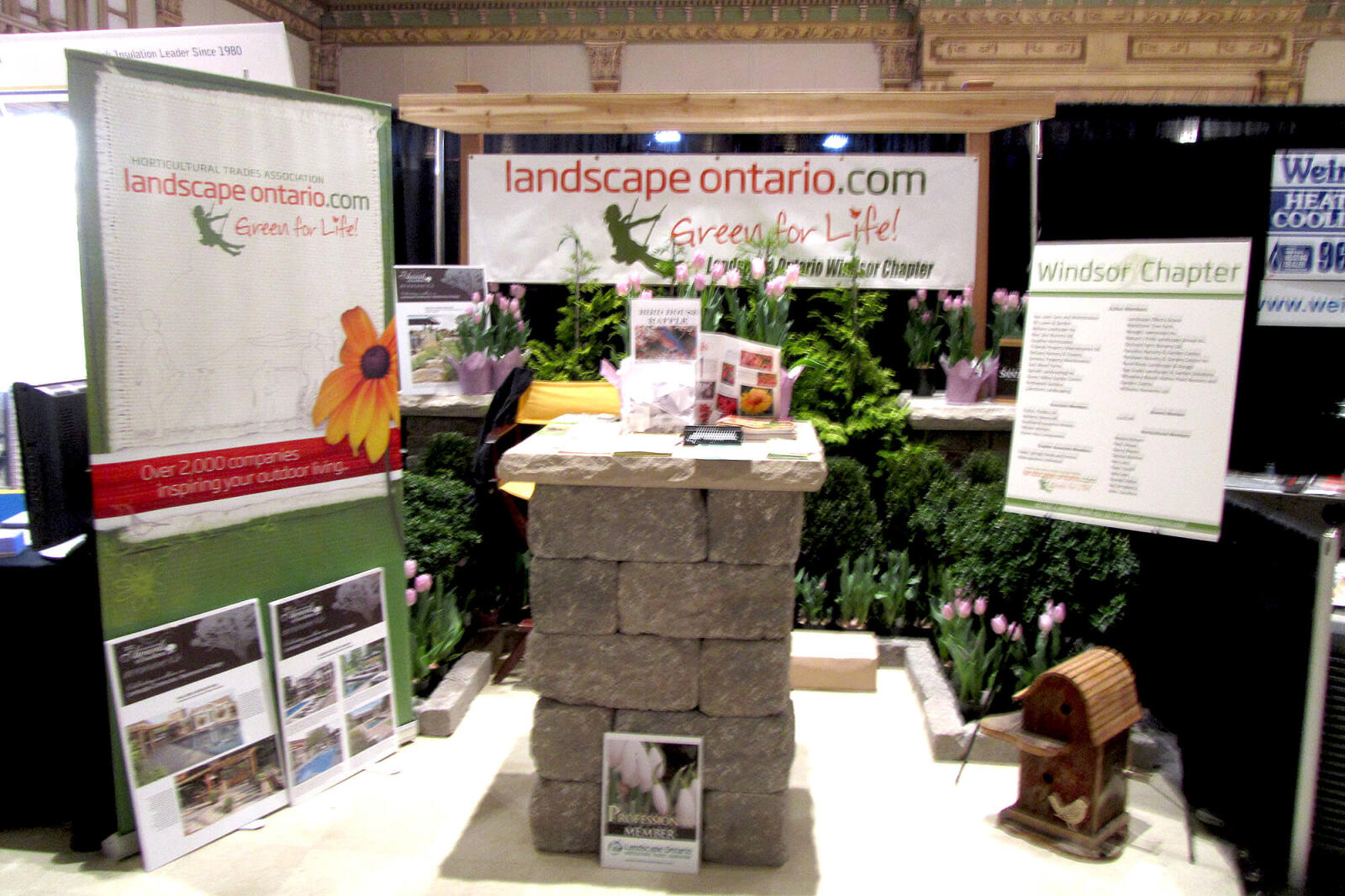 Windsor Chapter spreads the message at home show
Green for Life was the central theme of the Windsor Chapter's garden space at the Greater Windsor Home Builders Association Home Show from Mar. 1 to 3.

Many members of the Chapter supplied the manpower to greet the numerous consumers. They were also front and centre building the feature garden, along with providing materials.
Landscape Ontario Windsor Chapter has made the home show an annual event for a number of years. This year the members scaled back on last year's fully-integrated landscape garden, and chose to build a smaller, but impressive, 10 x 10 foot creation.

"Overall it was a very successful show with many inquiries relating to member companies' products and services and the Green for Life branding," says Don Tellier CLT, vice president of the Windsor Chapter. "Special thanks to Chris Power and Karl Klinck for dedicating their time to the build/dismantling of the booth and supply of materials. Santerra Stonecraft was instrumental in the supply and timely delivery of the wall material used in our booth display...thank you Nino Papa."

Tellier said that the Chapter wants to recognize all the volunteers who worked throughout the weekend to staff the booth. "You all did our Chapter a great service," said Tellier.