December 15, 2010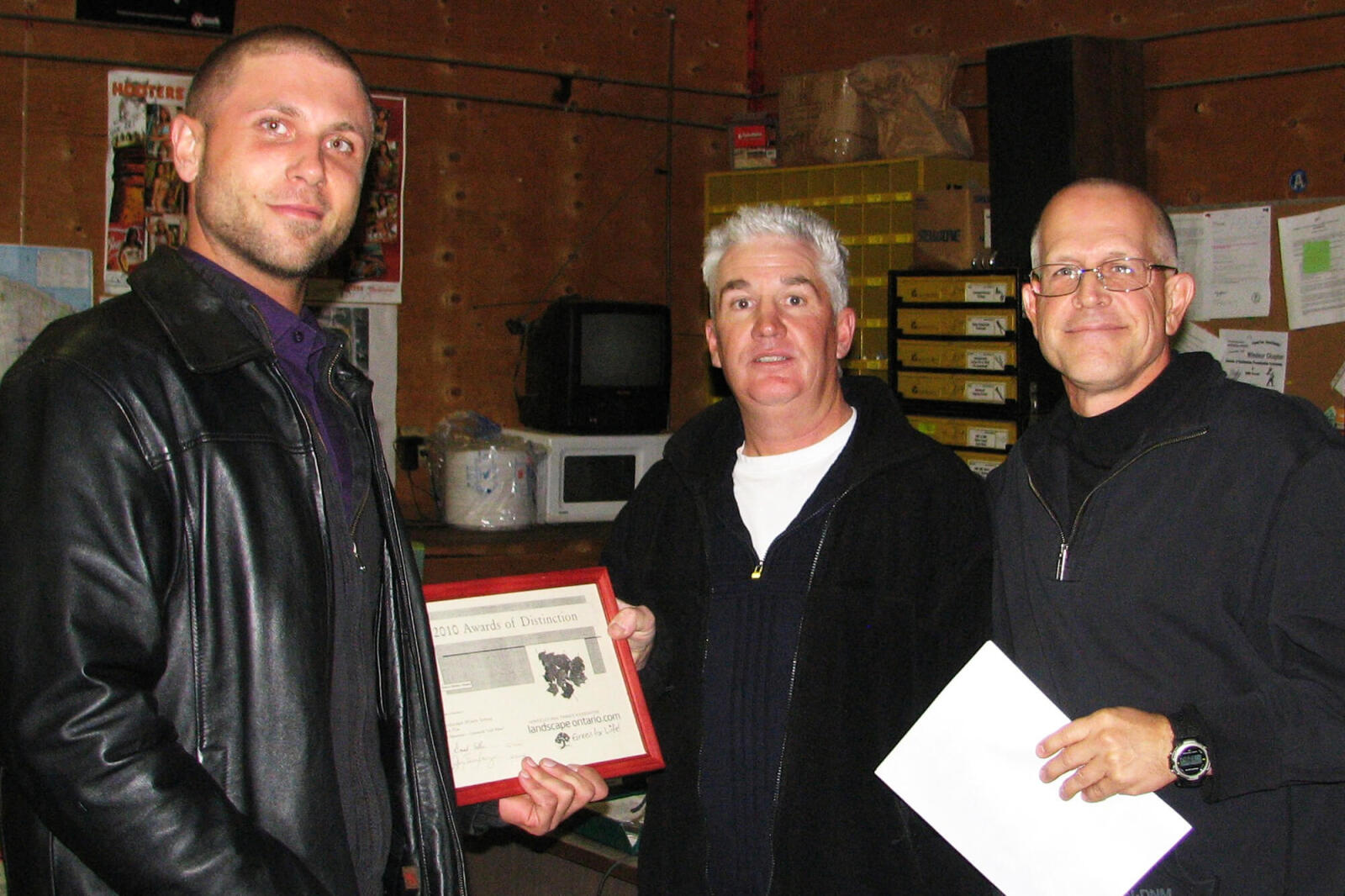 Windsor Chapter presents Awards of Distinction
The Windsor Chapter once again had an opportunity to honour a number of its professional members with its Awards of Distinction presentation.

The annual event took place in late October at LaSalle Landscape Supply/Garlatti Landscaping. Approximately 60 members and staff of the respective companies enjoyed a barbecue, followed by the local awards presentations.

Organizers say the overall quantity of entries were up from the 2009 season, with some very professional work on display throughout the audio visual presentation. Appreciation went to Dan Garlatti and his staff for being very great hosts.

Overall winners
Landscape Maintenance – Commercial
Gold – The Landscape Effects Group
Silver – Topgrade Landscape and Garden Solutions
Bronze – Garlatti Landscaping

Landscape Maintenance - Residential
Gold – The Landscape Effects Group
Silver – Topgrade Landscape and Garden Solutions

Landscape Construction – Large Commercial
Gold – Garlatti Landscaping
Silver – Lakeshore Landscaping
Bronze – The Landscape Effects Group
Honorable Mention – Bellaire Landscape

Landscape Construction – Small Commercial
Gold – The Pond Store

Landscape Construction – Large Residential
Gold – Lakeshore Landscaping
Silver – The Landscape Effects Group
Bronze – Bellaire Landscape

Landscape Construction – Small Residential
Gold – Bellaire Landscape.
Silver – Bellaire Landscape
Bronze – The Landscape Effects Group
Honorable Mention – Lakeshore Landscaping

Landscape Construction – Water Feature
Gold – The Landscape Effects Group
Silver – Lakeshore Landscaping
Bronze – Bellaire Landscape