October 5, 2020
What do members need from their association?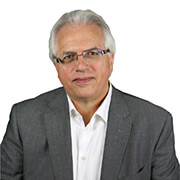 Each year, the Great Lakes Conference brings together the leaders of nursery and landscape associations located around the Great Lakes. This year's event was hosted virtually by the Ohio association. LO president Dave Wright, vice president Lindsay Drake Nightingale and I represented you at this meeting. One of the topics was titled, "What do Members Need from their Association? Below is a summary you may find interesting.
Representatives from Indiana started the discussion. They said members need advocacy and communications and that the association must deal with the main issues and threats to its members. It must be an advocate at the government and public levels. It must also provide professional development and educational opportunities for growth.
Illinois representatives said the exact same thing. The best way for the association to remain relevant is to advocate for the profession. This was demonstrated during the pandemic shut down. Virtual learning and education was also at the top of their list.
Michigan took a slightly different approach. Their main goal is to attract youth to the profession in order to deal with the perennial workforce development issue. They are devoting resources to youth engagement. They talked about the importance of advocacy and have started a membership campaign with the simple message: "the reason you are back at work is because of the collective effort of the association."
Minnesota relayed that the association is more relevant than ever before because of the Covid crisis. It proved that banding together in a collaborative effort is essential in uncertain times. The fact that many people are at home has also bolstered the development of the sector. It is up to the association to ensure the public is provided with information it needs to be successful in enhancing their gardens. They are also focused on legislation that would limit liability for snow contractors. Advocacy and protection are their main themes.
New York, Ohio, Pennsylvania and Wisconsin said advocacy and communications topped the list of what members want. Professional development and education were also priorities. Ohio talked about the importance of raising awareness for career opportunities. All associations talked about the importance of collaboration.
In Ontario, our perspective is similar. From my perspective of an observer for over 30 years, the needs of our members fall into four categories. Members participate in the association for financial, social, learning and legacy reasons. Individual members relate to different portions of the four areas. At the heart is the idea that we are stronger together and that participating in a collective focused on mutual improvement and advancement provides relevance and value.
Insurance crisis
All of you are aware that insurance rates have gone through the roof. This is especially true for those in the snow and ice management sector. Some are not even able to obtain insurance. Landscape Ontario has a five part strategy to deal with this issue. The government relations portion needs your assistance. Recently, a direct email was sent asking for your participation in a collective grass roots government relations campaign. Many of you responded and many of you are about to respond. Please write your MPP to let them know about the situation. We urge you to act. Together we are stronger. See
gfl.me/h8WT
.
Congress 2021
For the first time in almost 50 years, we have been forced to postpone Congress due to the pandemic. This has not been an easy decision, but it is the right one.
Although the benefits of "face to face" relationship-building will never be replaced, we are planning a virtual experience called Congress Connect. There are advantages of going virtual — we don't have to worry about the weather and the event is more accessible and to a wider audience.
Even though Congress Connect will be accessed through a computer, we will enhance and reflect the values that make event experiences so relevant. Congress Connect will stimulate and showcase innovation. It will be a place to reveal new products. It will allow attendees to access goods and services and connect with exhibitors through video chat, chat or email. You will still be able to renew old acquaintances and build new relationships. Buyers will still find products and services they need to perform their work all in one place. There will still be hours of relevant education and professional development opportunities that will advance the profession. Congress Connect will still be dedicated to your future.
Our job as an association is to grow a prosperous, professional, ethical, recognized, valued and contribution-oriented profession. Congress Connect will be a major driver in achieving this vision and I hope to see you there.
---