July 15, 2015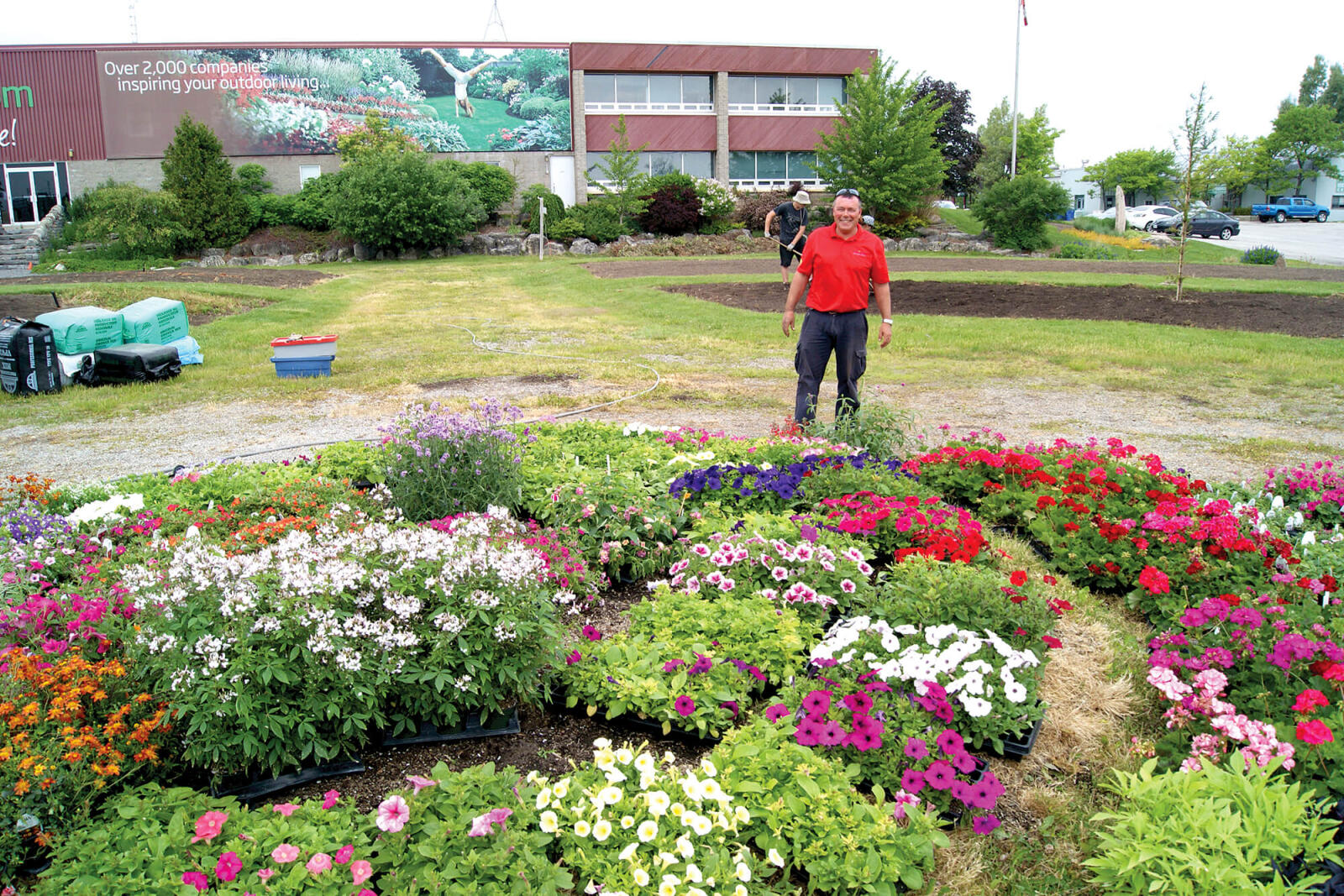 Trial Garden open house set for Aug. 20, 2015
The 2015 Trial Garden at Landscape Ontario is planted and will be at its peak in late July and August.
Once again, new and tried-and-true annuals and perennials and roses will be on display for evaluation and perusal. The garden is jointly operated by Landscape Ontario and the University of Guelph at Landscape Ontario's head office in Milton.
The garden features plants from breeders that haven't hit the market, providing an opportunity to view how the the annuals and perennials perform.
This year the trial garden will partner with researchers from Ministry of Agriculture, Food and Rural Affairs creating an alternative mulch trial, where weed suppression and moisture retention efficacy will be evaluated.
The program will start in the morning at the LO site and continue in the afternoon at the University of Guelph with guided tours of the trial gardens. There will also be a short speaker program in the morning. The finalized schedule will be available in early August. This will be the second year for Ontario Parks Association's garden competition featuring municipal plantings.
The open house in Milton on Aug. 20, runs from 9 a.m. to noon and then at the Guelph Turfgrass Institute in Guelph from 1 p.m. to 3 p.m.
When coming to this year's open house, feel free to bring along your greenhouse grower or client, so you can discuss plant options and get new ideas.
Both trial sites are open during business hours to allow you to view plant performance throughout the season.
Stay tuned to the Landscape Ontario website or enews, or the Ontario Parks Association website or eblasts for details about the judging criteria and how to submit an entry for this contest, or alternatively contact Shelley May, OPA Office Manager, at 905-864-6182, ext. 6710, or
shelley@ontarioparksassociation.ca
.
Contact Rodger Tschanz, Manager of the Trial Gardens, at
rtschanz@uoguelph.ca
with any questions about the open houses, or if interested in participating in some way with the trial garden program.