May 15, 2012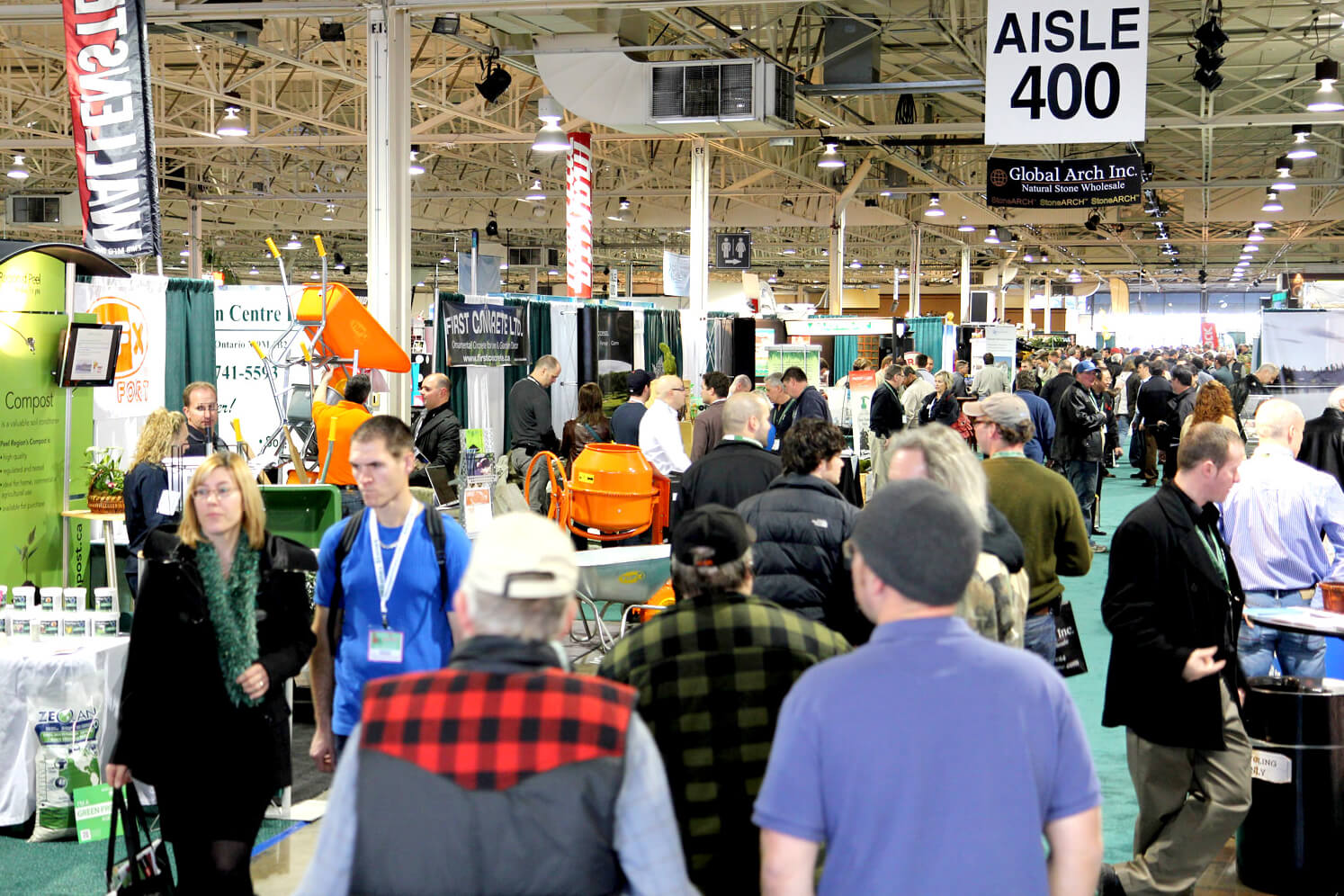 Trade show planning underway
Teams are busy already preparing for Landscape Ontario's two largest trade shows, Expo 2012 and Congress 2013.
"January seems a long way off, but really it's not. Once you finish your spring rush, move into the summer schedule and look at your fall wrap-up... we're there! Our Congress trade show will celebrate its 40th anniversary Jan. 8 to 10, 2013, and we are looking forward to it!" says Heather MacRae, LO's trade show manager.
Expo will take place on Oct. 17 and 18, in the North Building, in the Toronto Congress Centre, North Building.
Expo growing green
At Expo, you will find all the products and services required to make a lasting and positive impact on your store sales, profits and the environments in which your customers live, play and work.
Everyone in the horticulture industry knows what a difference plants make on people's lives. Retailers attending Expo are guaranteed to meet growers of distinctive flowers, plants, trees, shrubs, ground covers, indoor tropical plants and assorted collateral products that will drive sales and increase store profits.
The main stage will feature dynamic education programs designed, developed and hosted by Landscape Ontario's Garden Centre and Landscape Designer sector groups. The conference schedule, speaker profiles, Awards of Excellence ceremonies, fees and registration will be available online at
www.loexpo.ca
on June 1.
Congress among top five shows
Congress is one of the top five North American horticultural, lawn and garden trade shows and a must-attend event for landscape professionals preparing for the season. Be it hot new products available for the lawn and garden industry, or to learn best practices for both personal and professional success, it's all here to build a profitable business.
"A comment we've heard often, is that there is so much on the schedule it's difficult to know what is happening, and when. So, we are listening, and taking that comment to heart; we will make a sincere effort to improve our marketing and make our offerings more comprehensible," says MacRae.
Input is welcome, adds Kristen McIntyre, conference and event coordinator. "What do you want to see at the trade show? Who do you want to hear at the conference? What topics would you like covered? Which speaker would inspire you? If you haven't attended in a few years, please tell us why. What changes would you like to see made? Our goal is to deliver an informative, motivational, economical, educational and inspiring event to kick off the year for all of the horticulture trades."
The team is putting together the 2013 event right now, so contact them with your suggestions at
events@landscapeontario.com
.