October 15, 2015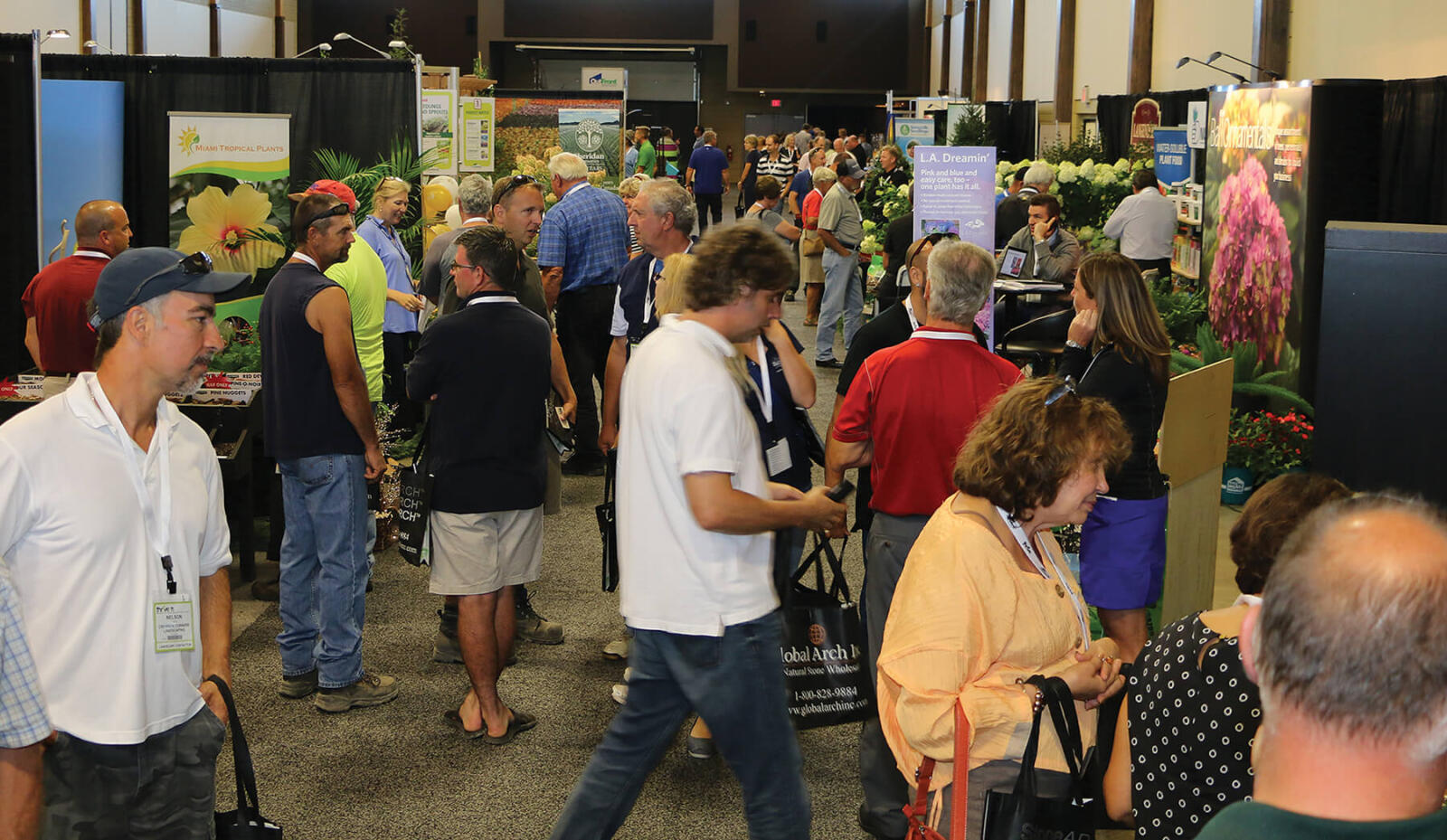 Garden Expo enjoys new home under Thrive banner
The 16th annual Garden Expo was very different this year. Previously held at the Toronto Congress Centre in October, this year Expo was staged at the Ancaster Fairgrounds as part of the newly created Thrive on Sept. 16-17.
"Ancaster Fairgrounds proved an excellent location, handling all of the moving parts to this mega event," said LO Trade Show Manager Heather MacRae. "With just over 1,000 attendees, the property was alive with Landscape Ontario pride, whether you attended the Garden Centre breakfast event featuring Judy Sharpton, the snow sessions, or Industry Auction."
Thrive '15 brought together Garden Expo with formerly independent events Snowposium, Industry Auction and the Golden Horseshoe Chapter Chicken Roast.
---
When the trade show committee began to plan a new concept for Expo, members agreed at the time that, "Thrive's primary purpose is to connect delegates and provide face-to-face opportunities in a casual environment with new products and concepts, industry leaders and ideas that will inspire you to meet the challenges of today's new business atmosphere."
The name Thrive was chosen based on the thriving environment, of not only LO, but the entire green industry. Ancaster Fairgrounds provided a whole different environment for Garden Expo, compared to the Toronto Congress, which was home to Expo for many years.
Through informal discussion with both attendees and exhibitors at Thrive '15, it appears that the goal was achieved. Vendors noted there were some very serious buyers in attendance.
More than 100 industry leaders and innovators showcased their newest and most trending products at Garden Expo. Many attendees commented on the attractiveness of the booths, comparing some to Canada Blooms.
MacRae commented on the high quality of booths at Thrive. "As in the past, Garden Expo exhibitors continue to raise the benchmark with their exhibits. The quality of the exhibits was second to none, and that is what continues to make the show look so spectacular."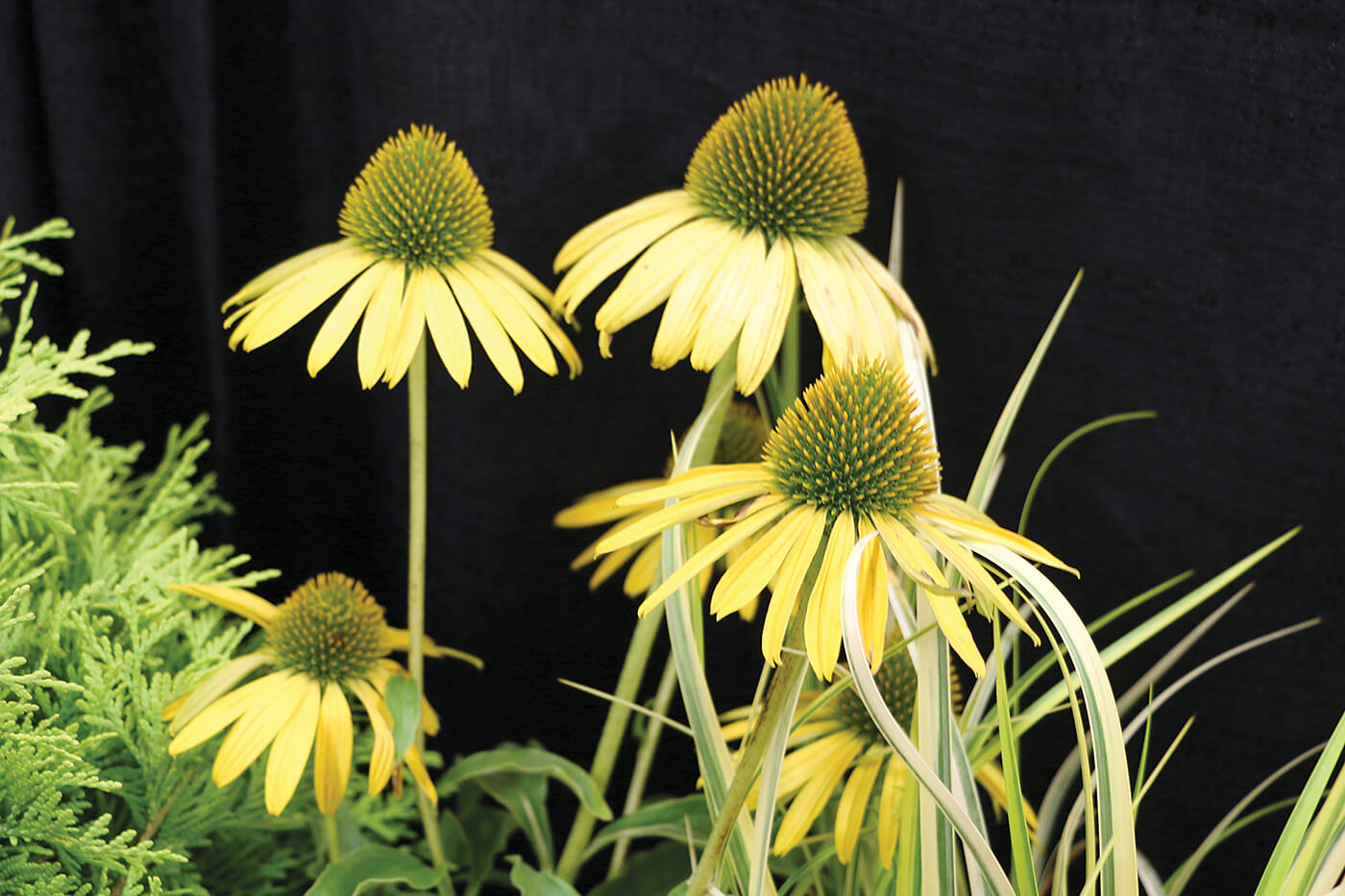 Garden Expo had lots of plant material and garden accessories to grab the attention of attendees.