July 15, 2011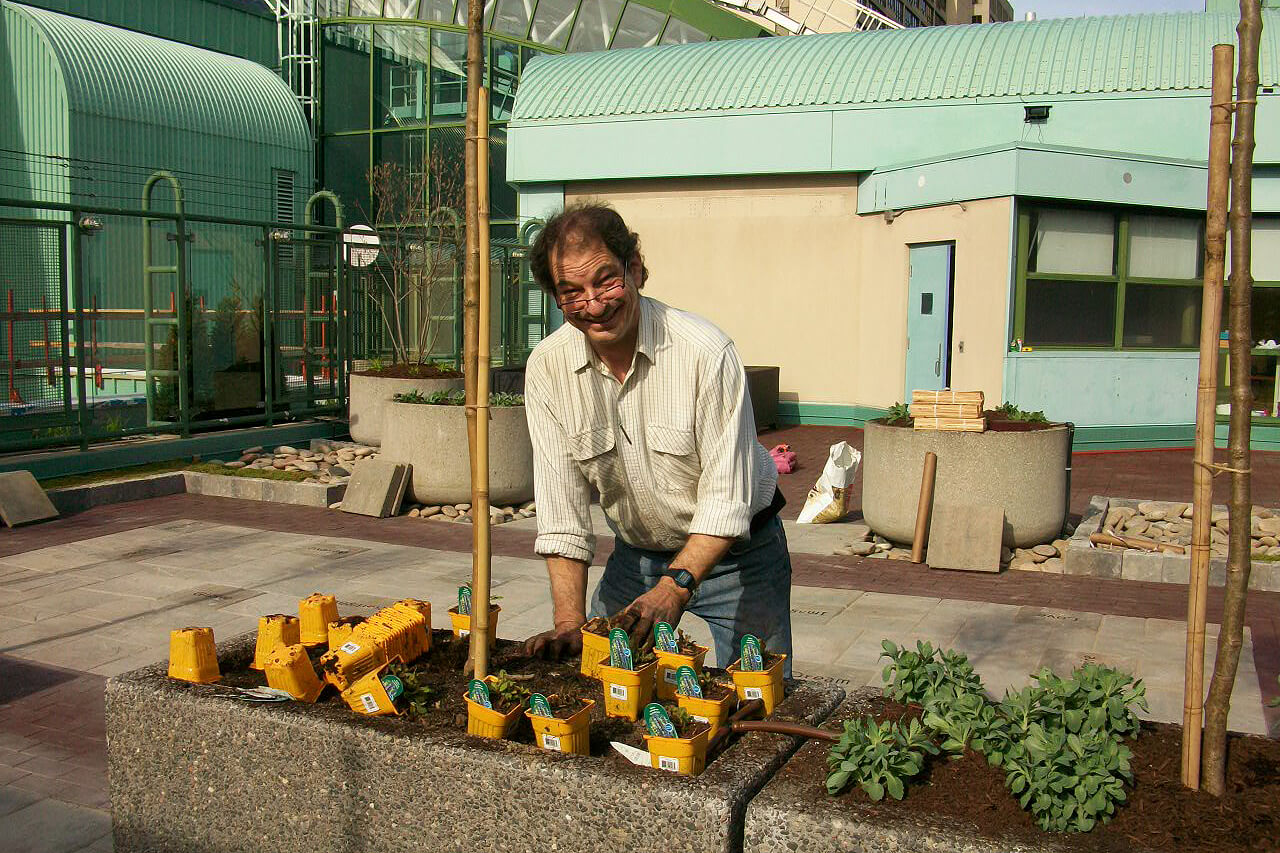 Toronto Chapter brings joy of the garden to Sick Kids
The ninth floor of the Hospital for Sick Children is now a special oasis for young cancer patients and their families, thanks to the work of over 50 volunteers from LO Toronto Chapter.
The Starlight Garden is an extension of the already busy Starlight Room, a place where cancer patients may enjoy a respite from their rooms to play, interact with other children, or just hang out. The new garden now allows an extension into the outdoors for those patients.
Previously no one was allowed to go outside due to a nearby helicopter pad. It was recently removed, allowing for the space to be used as a canvas for a touch of outdoor paradise in the sterile hospital environment.
LO members started with a rotten rubber floor and dead plants, led by the team of Arvils Lukss of Landscape by Lucin, Allan Kling CLP of Urban Garden Supply, instrumental in the project's management, and Beth Edney CLD of Designs by the Yard, who did the design work. Donors include Beaver Valley Stone, Water Boys and Permacon.
Help child's quality of life
The project came about through the ongoing work of The Starlight Children's Foundation Canada, and the collaboration of Landscape Ontario. The foundation is an organization dedicated to improving the quality of life for children with chronic and life-threatening illnesses by providing entertainment, education and family activities that help them cope with the pain, fear and isolation of prolonged illness.
"We understand what families go through when a child is sick, and how important it is to find relief from constant worry and isolation," says Cathy Diamond, hospital program manager for Starlight Children's Foundation Canada.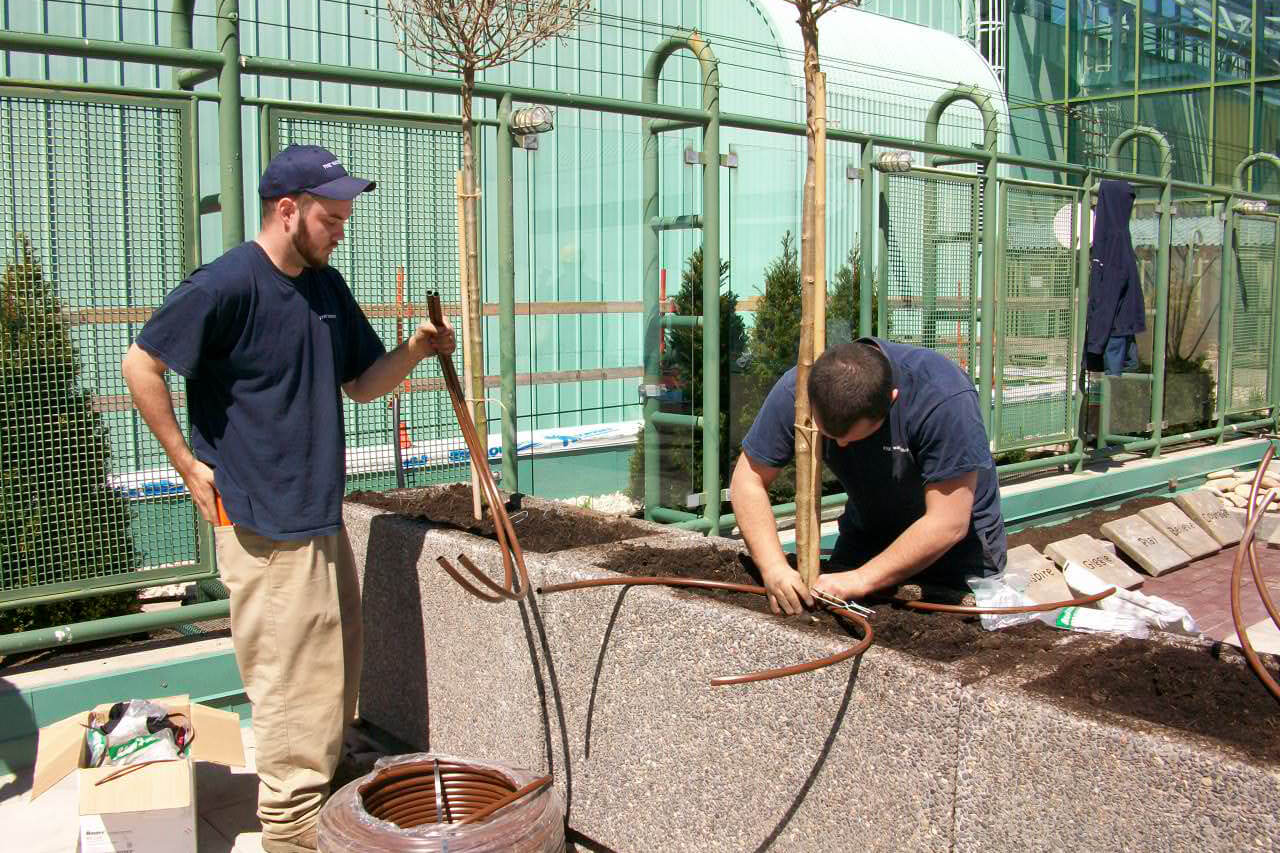 Needed outdoor escape
Diamond explains that the project began when the kids and nurses expressed a desire to get outside on the roof to take a break. "I got in contact with Beth Edney after Canada Blooms (2010). She took it on and went to LO to ask for help. Arvils and Allan agreed and got volunteers and made it happen."
After a year-and-half of meetings, addressing policies with the hospital to make sure everything would be safe for the children, the garden had its official opening on June 1.
The process wasn't without its challenges for the LO volunteers. Hospital officials did not want live plants in the space, citing fear of infections, possible ingestion of plants, etc. The LO management team convinced those in charge that a natural garden was part of healing and the landscapers would ensure that no plants would present any danger to the patients.
Challenges in construction
When construction began, the volunteers had to work around the hospital's schedule. Stone, brick and plants could not be taken through it. All the volunteers were required to hand-bomb the soil, brick, mulch, and plant material up the nine floors to create the 3,500-sq. ft. garden.
Beth Edney said that irrigation was also a challenge. "We ended up putting in drip irrigation." The team also planted many perennials which require little maintenance. "A big part of doing a garden for charity is what happens to it after the construction is complete. I tried to design it for low maintenance, but some will still be involved. The Chapter raised funds to help with maintenance over the next few years through the golf tournament, and some money will go toward that for years to come."
The garden has become an inviting place to spend time. Colourful sails were installed to offer permanent shade for patients. The area was previously wide open to the sun. The perimeter of the garden is surrounded by trees, grass and perennials.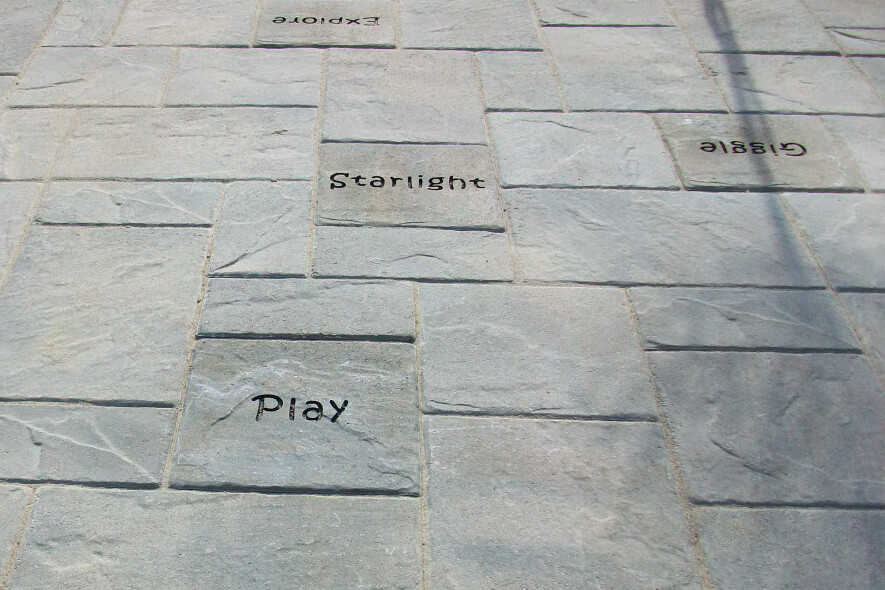 Inspirational words in stone
Etched in a number of stone pavers are inspirational words that remind the adults who visit the area that "kids need to be kids," even when facing a serious illness. There is also a garden of giant egg rocks, which children can paint and then leave for other children to enjoy, and there are special tubes that create an endless flow of bubbles.
Asked about working with the LO members, Diamond said, "I can honestly say if I didn't work at Starlight, I would want to be in the landscape industry. They are a community of heart. Volunteers came back day after day working eight hours a day in the sun to build the garden. Lots have their own connections and stories with Sick Kids in their families. Working with them is just phenomenal. You don't want to stop, because they don't stop. They just give and give and give. It's been incredibly rewarding for me, personally."