April 4, 2018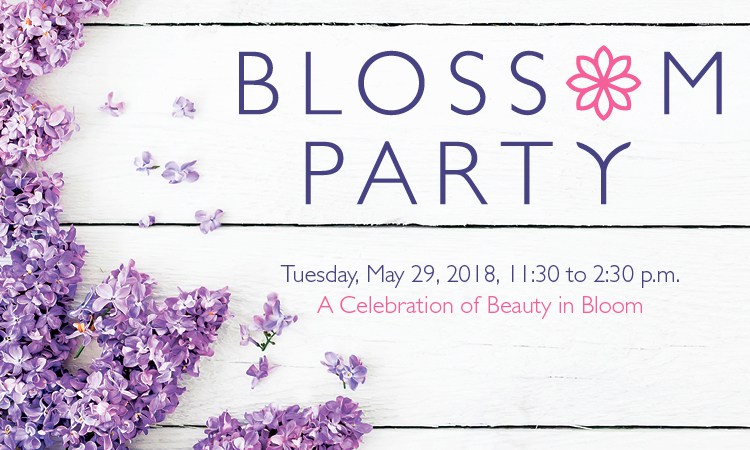 Tuesday, May 29, 2018, 11:30 a.m. to 2:30 p.m.
The Toronto Botanical Garden's most floriferous annual garden party (formerly Woman to Woman) includes locally sourced, scrumptious fare, cocktails and sweet delights. Be inspired by floral displays, and pause at the garden spa while surrounded by the beauty of the gardens.
Highlights include the announcement of the Monica van Maris Green Professionals Woman of Influence Award supported by LO and the TBG.
Tickets:
Individuals: $175 for one ticket *
Patron Tables: $4,500 (tables of 8)*
includes reserved seating, table service, and a special gift for each guest.
Please call 416-397-1483 for reservations.
The Blossom Party is the spring fundraising event for the Toronto Botanical Garden. Proceeds support the plant collections and year-round educational programs for adults and children.
*Charitable receipt issued for the maximum allowable amount.
Toronto Botanical garden is a registered charity BN 1192 27486 RR0001
BUY TICKETS