June 29, 2022
Spring cleanup at Participation House Markham
Volunteers equipped with sunhats and garden gloves came together on May 14 to clean up a special place in Markham, Ont.
Shelley Brillinger, executive director of Participation House, is one of the recipients of Landscape Ontario's 2020 Garden Makeover program.
The program was created by LO's Covid-19 Task Force to recognize the dedication of frontline workers during the pandemic with a $5,000 garden makeover. Brillinger generously donated her makeover to Participation House, and Toronto Chapter members went above and beyond to provide some $50,000 worth of landscaping to the facility's outdoor space.
The mission of Participation House, Markham is to be a leader in enhancing the quality of life of individuals with disabilities through a continuum of services designed to reflect individualized approaches, community involvement and a respect for human dignity.
Landscape Ontario Toronto Chapter president David Milne, owner of Quercus Gardens, spearheaded the construction of the garden and the recent clean up. He knew after construction ended in 2021 that the garden would need some sprucing in the new year and didn't want their hard work to go to waste.
"I committed to myself that, at the very least, we would go back and get it ready for the spring." Milne said.
Milne said he was going to do it on his own, but was pleasantly surprised at the turnout of people ready to help on a sunny Saturday afternoon.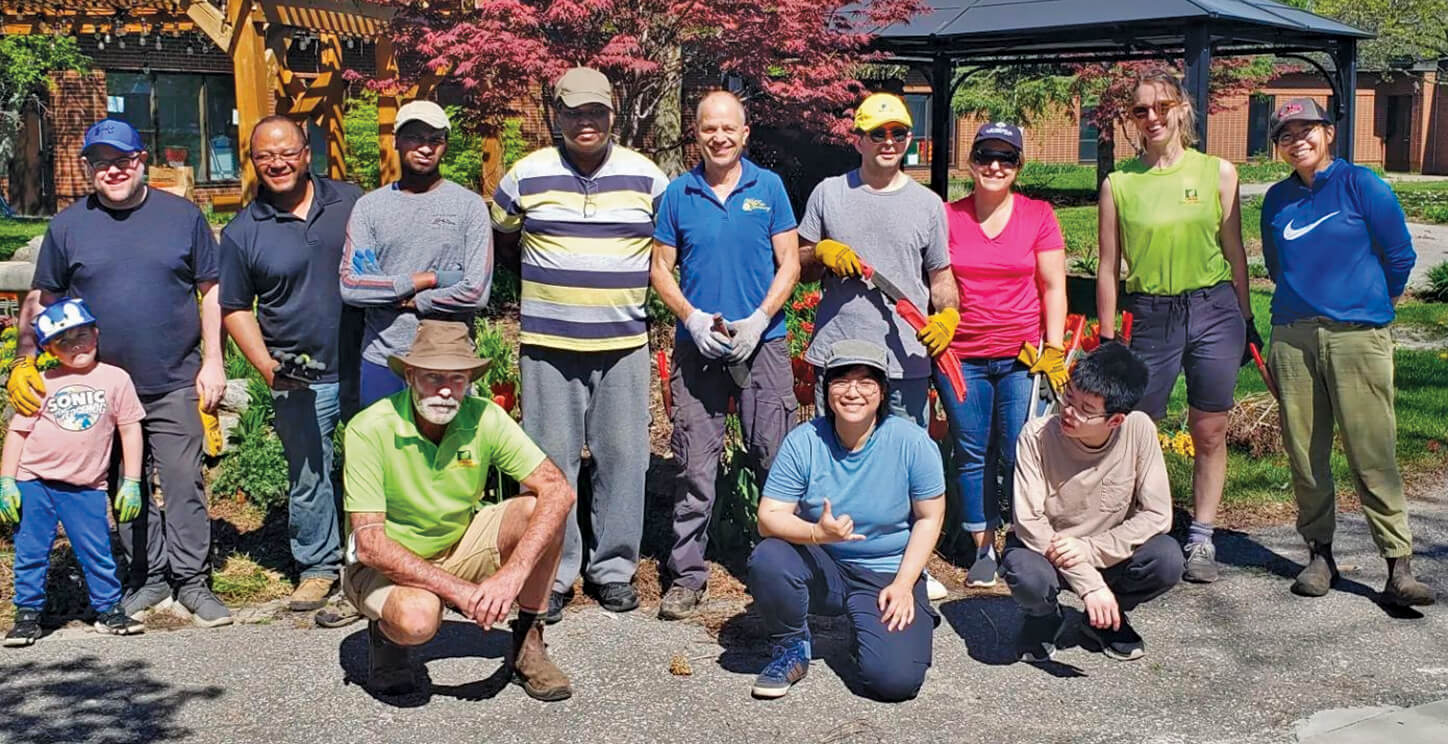 Volunteers: Hanieh Roshan Fekr, Sai Huynh, James Irwin, Errol Knight, Paul and Ragul Kumarasamy, Mohammad Reza Moharrari, David Milne, Sarah Rafols, Adrienne Rupcic, Anson Tam, Joe and Matthew Salemi.
---
"It was [hot] but everybody was there happily and it was an honour to give back." Milne said.
Volunteers took part in cleaning up the edges of the gardens, pruning plants and removing debris from the area.
Brillinger says residents have thoroughly enjoyed the renovated landscape. The space also holds a special place in Milne's heart.
"I'm at a point in my life where I like giving back more than almost anything," Milne said, "And to do this for a group of people that have challenges in life, that was an amazing experience."
Landscape Ontario thanks all the volunteers who have supported this project. See all the garden makeover projects at
landscapeontario.com/hero
.