May 15, 2013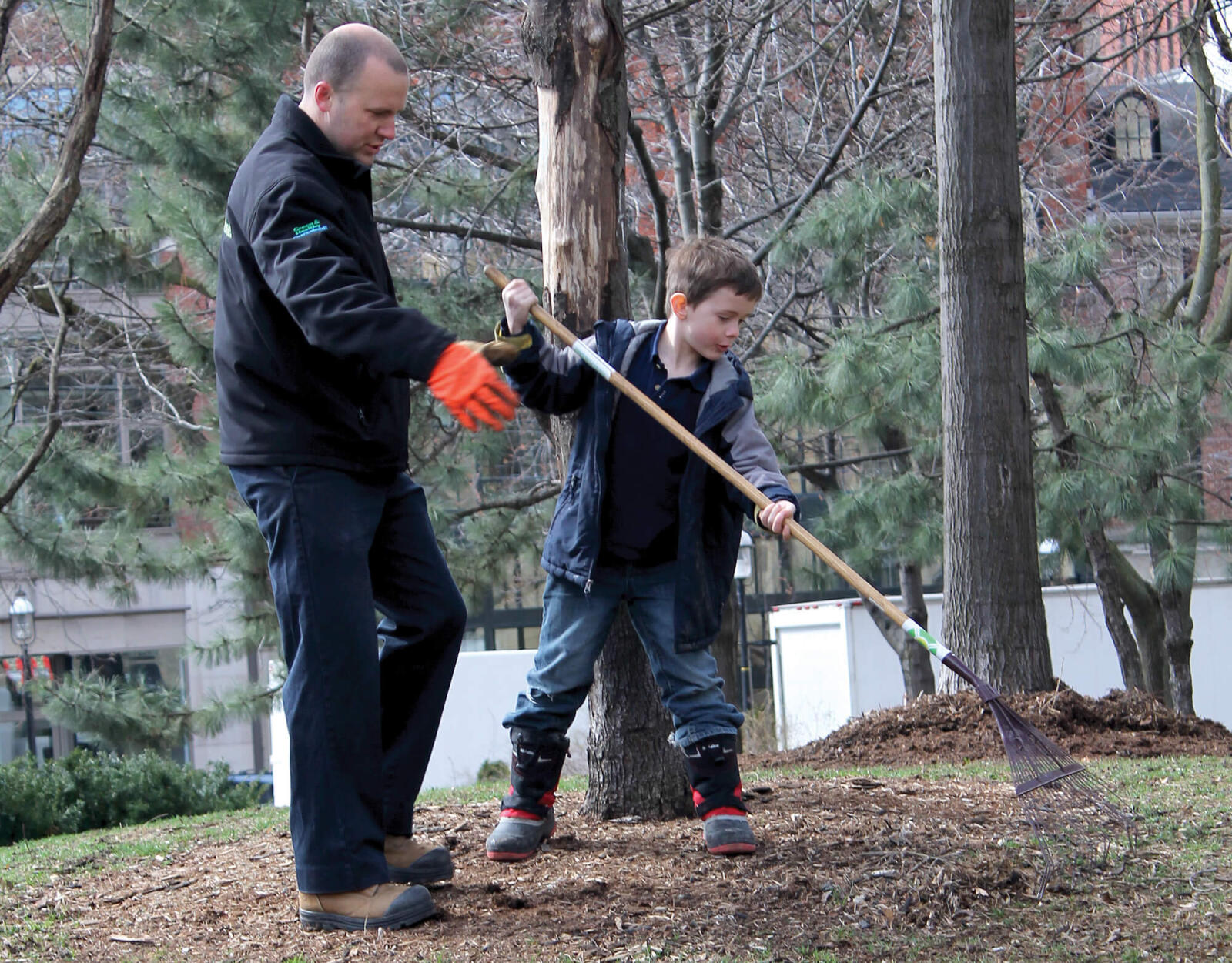 Spring clean-up preserves St. James legacy
The most massive good-news story in Canadian green industry history happened in December 2011, when Landscape Ontario member volunteers revitalized St. James Park in Toronto's core. Occupy movement campers had left the park in mud, so horticulture industry companies led by Alan White and Kyle Tobin brought in flatbeds of material and an army of volunteers to re-green St. James.
The sodding, pruning and mulching made a huge impact on local residents. But beyond the renovation, the project has fostered a warm, respectful and enduring relationship between green industry volunteers and the local community.
Tobin and White, committed to sound horticultural practices, have followed up by providing maintenance for the project, to protect the huge volunteer investment. They organized their second annual St. James spring clean-up on Apr. 20. Participants were invited to a Panc-Rake Breakfast, organized by the St. Lawrence Market Neighbourhood Business Improvement Area. Even though the morning started with flurries and snow cover, volunteers pulled off a successful event.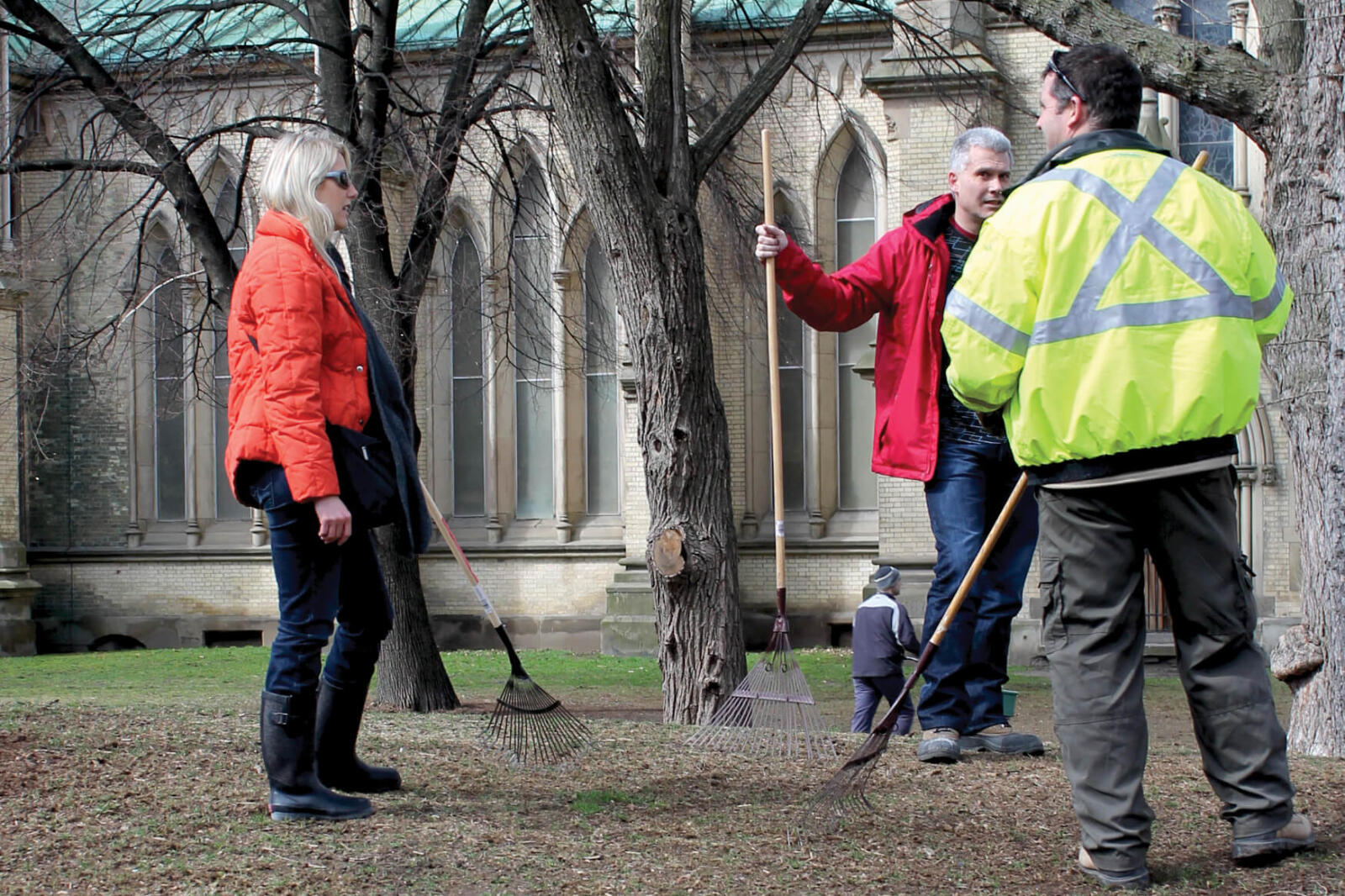 Friendly leadership from Alan White (green jacket) promoted efficiency.
---
The city block-sized park was raked, aerated, fertilized and mulched with a mix of professional and amateur volunteer labour. Tobin, of LawnSavers Plant Health Care in Concord, brought in his own equipment as well as his nephews, who earned some community service hours as they learned about their uncle's business.
Paul Grotier of Direct Solutions, a division of Agrium Advanced Technologies, tirelessly spread fertilizer. His company donated the fertilizer this year. A consistent St. James volunteer, Grotier explained by saying, "I live and breathe turf."
Alan White noted the St. James turf had suffered a bit because of heavy leaf cover. Since Toronto city budgets are not funding leaf removal, chances are White would welcome some industry help coming forward for next fall. He operates Turf Systems of Burlington.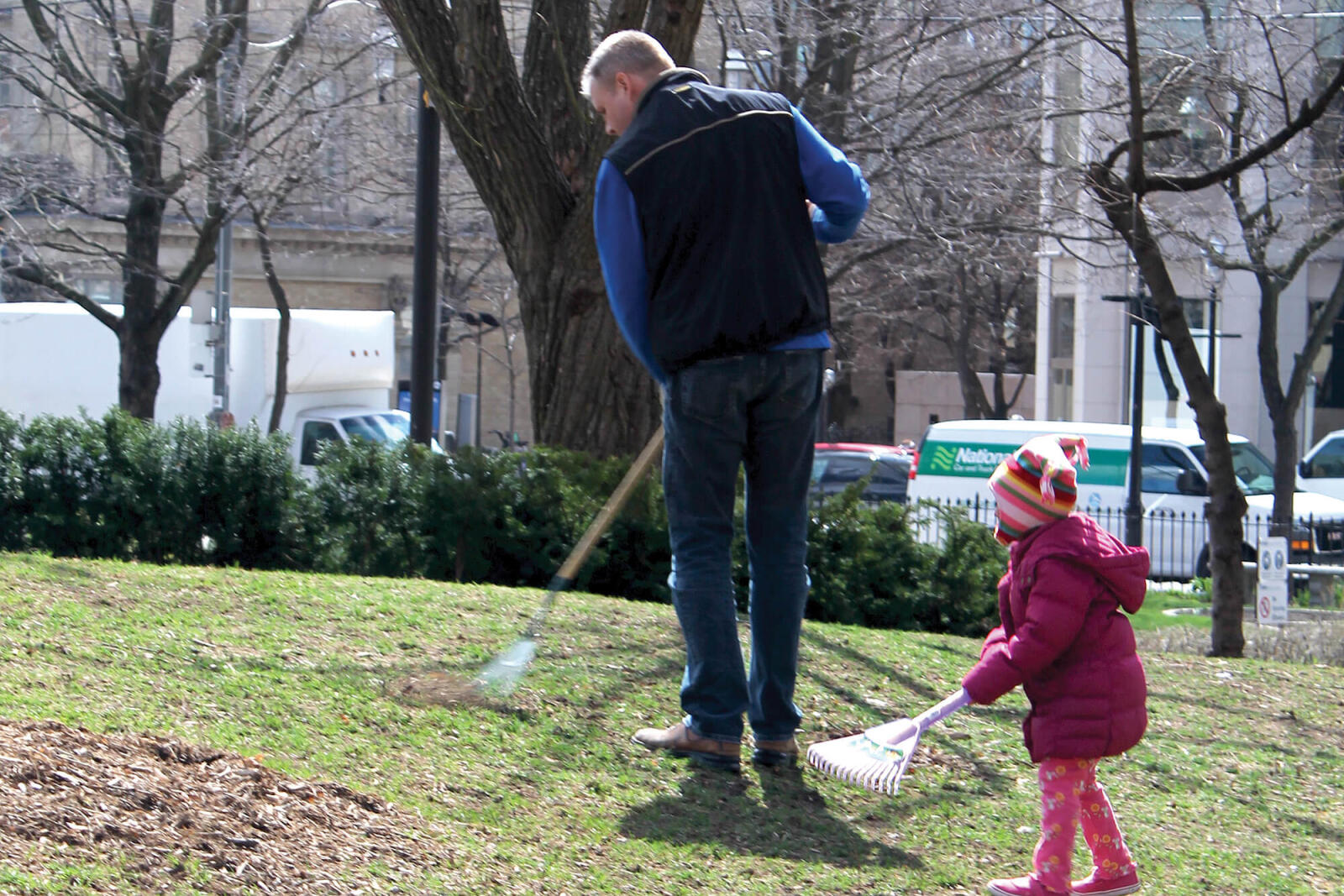 BIA volunteer Alan MacDonald teamed up with his daughter.
---
Tobin and White work closely with their community counterpart, Bob Kemp. Kemp serves as streetscape coordinator for the St. Lawrence Market BIA. He says, "I am pretty proud of this park. I work my little butt off, but it's fun."
Along with The Friends of St. James Park, The St. Lawrence Market Neighbourhood BIA's park stewardship was recently recognized nationally with CNLA's inaugural Green for Life Community Award.
City parks are often home to men who have lost families and careers – Kemp has given several a second chance by hiring them to help care for the park. On clean-up day, green industry professionals, neighbourhood moms, community leaders and newly sober men worked shoulder to shoulder, with shared pride.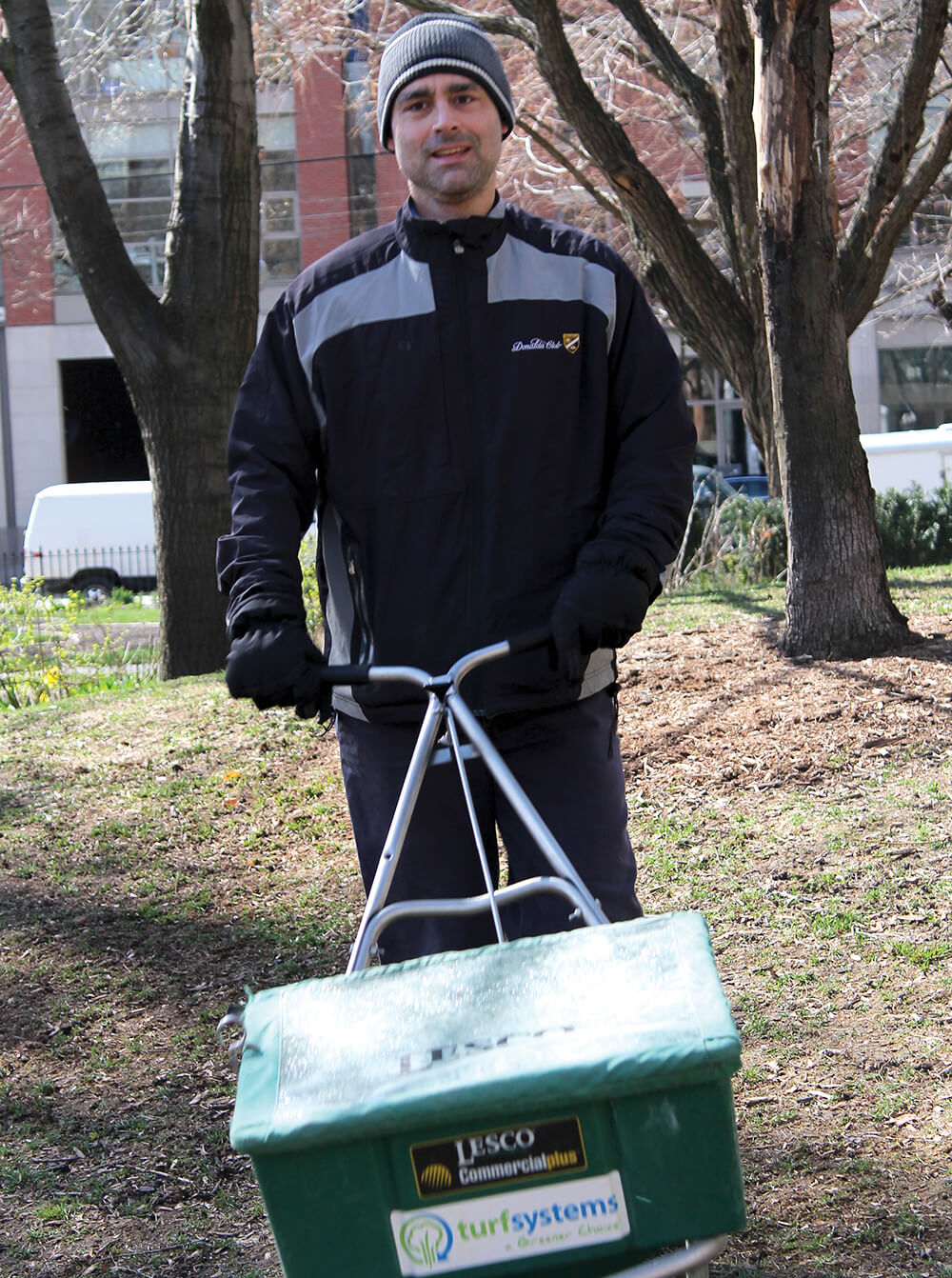 Paul Grotier and his spreader never seemed to stop moving.