January 15, 2013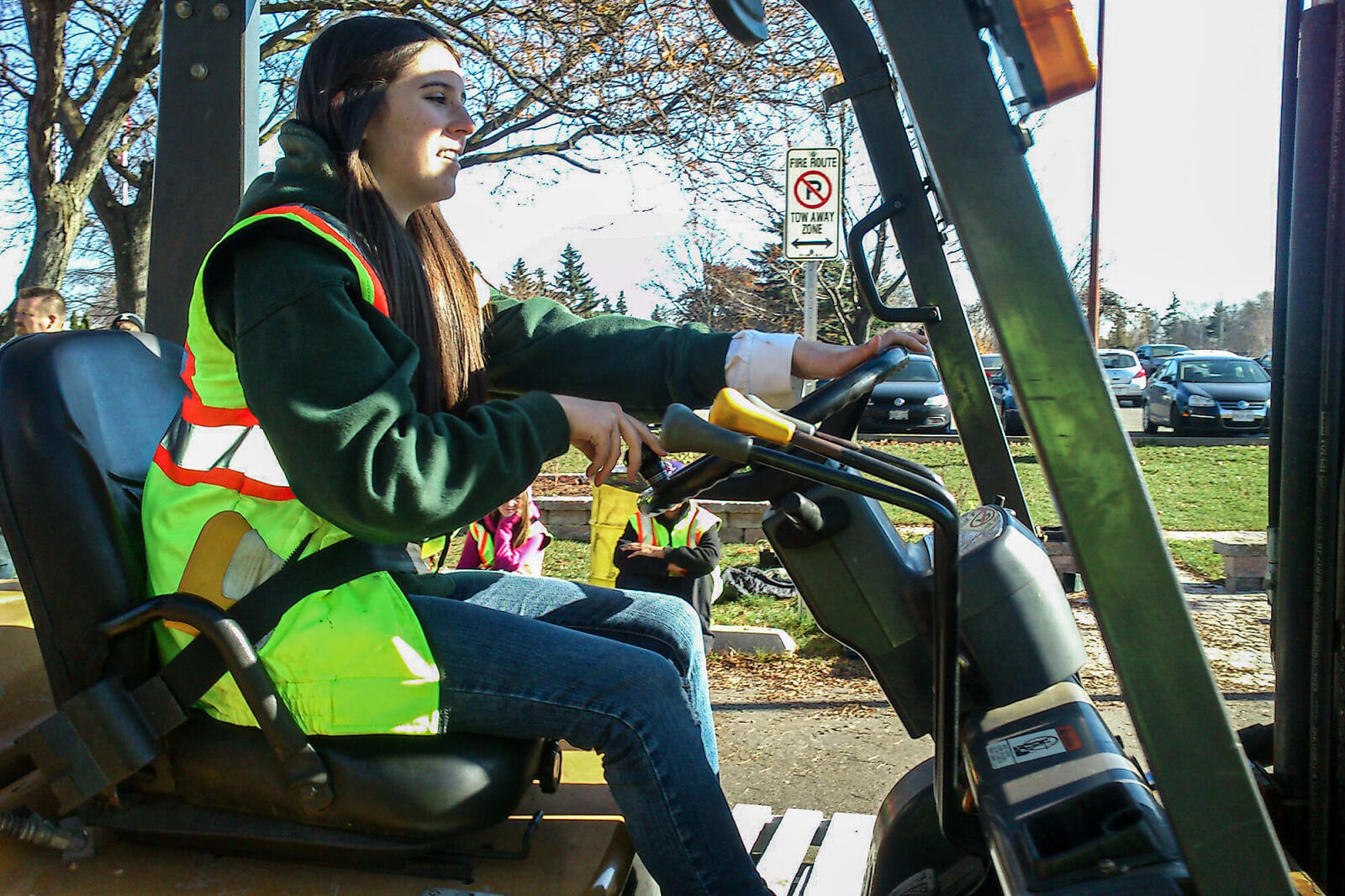 Specialist High Skills Major program helps both students and industry
Kathleen Phillips is an ambitious student at Craig Kielburger High School in Milton, who has made an aggressive decision about her career focus.
The grade 11 student is moving forward with determination to reach and exceed her career goals: owning her own landscape construction business.
A special program in her school, developed back in 2006 by the Ontario Ministry of Education, helped her make the career path decision. The Specialist High Skills Major (SHSM) was designed to keep young people such as Kathleen in school and give them a head start in an industry of their choice.
Over the years, the green industry has reaped the benefits of the program by employing students who have attained advanced industry-specific skills. They obtained those skills before moving onto work within the industry, apprenticeship or attending colleges or universities offering horticulture programs.
Previous to the creation of SHSM, Landscape Ontario communicated with the ministry to have the landscape industry included in any education program. In 2006, it was one of the first trades to have an opportunity to pilot a SHSM program.
When the new high school program was unveiled, then LO manager of education and labour development Terry Murphy, said, "This is one of the most exciting developments to occur in landscape education in Ontario."
Present manager of education and labour development Sally Harvey CLT, CLP, says that statement is still true today. She was one of the first instructors in the program. "This is a great opportunity provided by the Ministry of Education to benefit our industry. Not only is the program a great resource for future employees in our industry, but it's a great opportunity for our industry to show students who we are."
This reflects the The Ministry of Training, Colleges and Universities' statement in the George Morris Centre's report in 2011, entitled
Identifying Labour Issues and Challenges in Landscape Horticulture Industry
. In this document, the ministry is quoted, "A strong and modern skilled trades sector is vital to Ontario's economic prosperity — this message rings true for the Ontario Landscape Horticulture industry as well. There is a need for a sustainable workforce in horticulture, with requisite production and business skills to meet the demands of the complex business environment."
Over 25 schools in Ontario
Over 25 high schools in Ontario offer SHSM programs for horticulture and landscape. One of those schools is Craig Kielburger High School in Milton. LO member Wendy Peters is a teacher there, and a pioneer in the SHSM program. She was the subject of a Volunteer Profile article in the December, 2005 edition of
Horticulture Review
. In her second year of running the full program Craig Kielburger High School she has been both teacher and administrator.
She says that the success of this program is highly dependent on industry involvement, not only to assist in training students through co-op programs, but also to visit as guest speakers and to assist in specific aspects of skill development. "Many industry partners also assist in providing discount prices on materials and equipment, as well through donations," says Peters.
She says it is safe to say that 75 per cent of the students in the SHSM program enter the industry, with 20 per cent going into related industries, while only five per cent do not complete the program, or switch career direction.
Peters says the program at the Milton school provides practical training, including industry certification in areas of First Aid/CPR, chainsaw awareness, fork lift and skid steer operation, fall arrest training and industry specific certifications in safety, landscape construction and maintenance. Students are also involved in specialized training in landscape design, construction and maintenance, horticulture, including nursery and greenhouse production and plant care.
Each SHSM program around the province is unique. "It greatly depends on industry need and program specialization, which is dictated by facility and teacher expertise," says Peters. Some programs run for one year, while others are two-year programs.
Peters says that the Milton program is hosted at an ideal facility, which features extensive grounds and a greenhouse environment. That's not the case at every school.
"Regardless of the setting, an important component of success is through qualified instructors, with a passion to effectively educate our youth, and to have industry involvement to support the growth, delivery and practical learning of our students," says Peters. She emphasizes that supporting the continued growth and development of such programs across Ontario will empower the growth of the industry and meet the growing need for skilled labour.
There is a wide variety of courses offered to students though SHSM. Some include plant sciences, design principles, greenhouse production, forestry, building hardscape and softscape gardens, forestry, agriculture, floristry and much, much more.
Co-operative education is a major component of the program. The timetable allows grade 12 students to participate in full day co-op from April to June, which for many leads to summer or full-time employment.
If interested in supporting a SHSM high school program in your area, just call the local school board for names and locations of schools operating a course. You may also check the list at
http://bit.ly/shsm2
.