August 8, 2018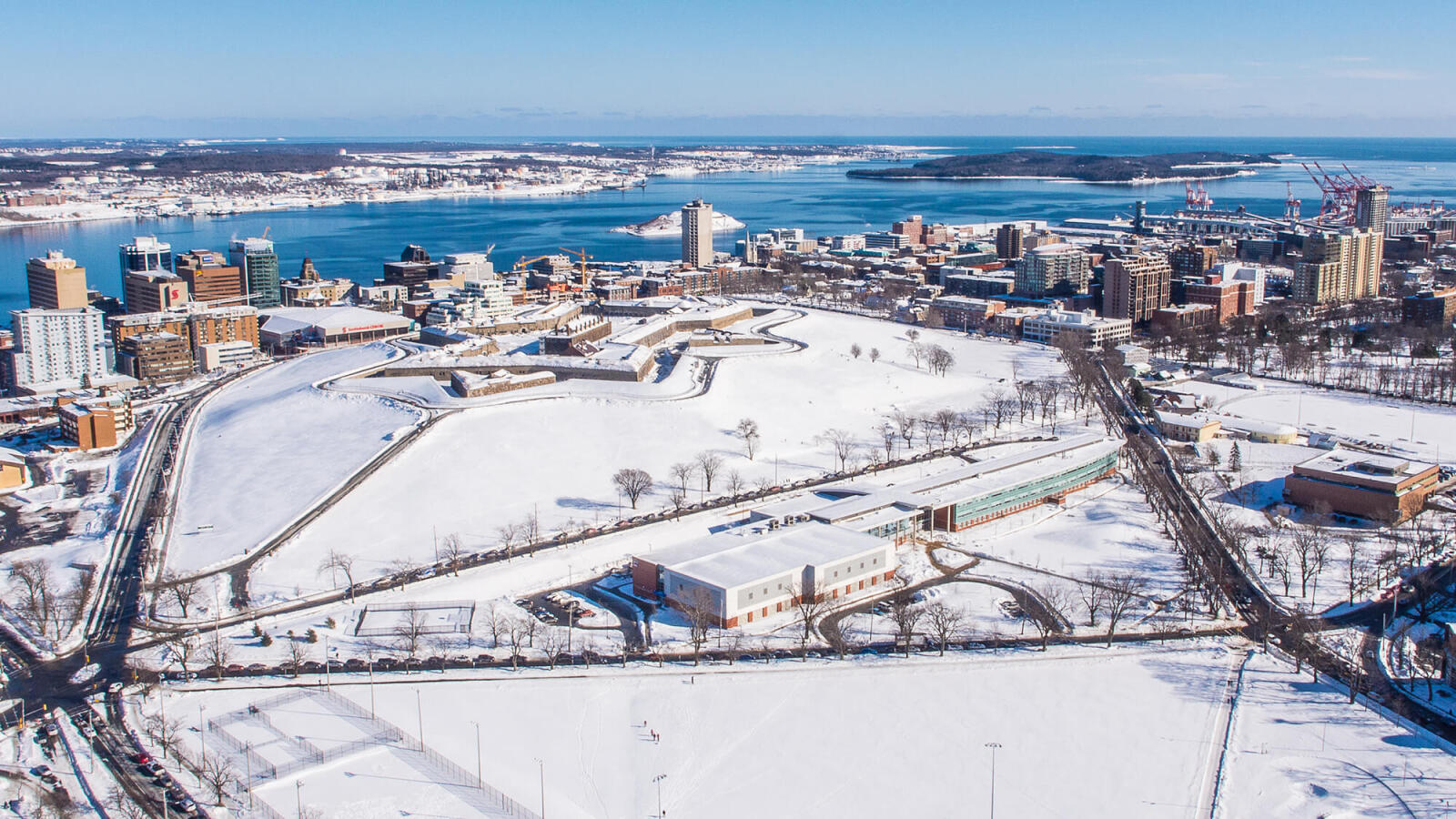 Snow pros VS. Halifax
BY JORDAN WHITEHOUSE
Unique winter challenges inspire advanced strategies
By the end of that January, the rains began and then the temperature quickly dropped, turning every surface into a skating rink. Snow storm after snow storm followed, dumping a whopping 277.5 centimetres of the white stuff on the city in February and March alone (the area typically gets an average of 82.5 centimetres of snow over this period).
Needless to say, it was a tough one on the bottom lines of many Halifax snow contractors, especially those who took on a majority of fixed contracts. But it also taught some good lessons.
Being so close to the Atlantic Ocean, the region is different from many climates in the country in that it gets a lot of wet and heavy snow, frequent freeze-thaw events, and nor'easter storms that can dump upwards of 30 to 100 centimetres of snow at a time.
Yes, the winter of 2015 was unique, but the mixed bag of precipitation it delivered was not. As the Halifax snow contractors we spoke to told us, to get through a winter here — and make a profit — you need to learn how to hire and retain the right people, draw up the right contracts, and stay up-to-date on every new tool that could make your job easier.
People first
Trim Landscaping is one of the more prominent snow contractors in the municipality, servicing everything from an entire university to parkades, and employing about 50 full- and part-time staff in the winter. For co-owner Brendan Wilton, there's no doubt that their people are the primary reason why they've been able to survive Halifax's unpredictable winters and consistently find success.


Once they think they've found those people, Wilton says it's crucial to train them to manage their schedule properly, to keep them healthy and motivated, and to create a team atmosphere. "[That's] the best way to overcome human resources challenges in the winter." For Edmonds — another prominent Halifax contractor with about 100 people in the winter — it also helps to have fellow employees in your corner. Eric O'Brien says that they'll often give existing employees a bonus fee if they can bring someone in to help out.

But you have to diligently vet those people, he's quick to add. "We go right to town on all the safety: making sure they have a valid driver's license, making subcontractors sign an orientation brochure and supply their own truck insurance, checking references. You have to do that work because your reputation and business are on the line."

Varied contracts
Your reputation and business will also likely take a hit if you decide to take on just one type of contract in this part of the country, say local operators. Because winters are so notoriously unpredictable here, if you take on all fixed contracts, for example, and you have a winter like the one in 2015, it's not going to be good for your bottom line. "I would hate to see someone lose their business because of something like that," says Wilton.

O'Brien says it's also crucial to write the contract for the conditions the client wants to pay for, and to involve your insurance company as much as possible. "If the insurance company says, 'Yeah, you're crazy if you do this' or, 'No, that's acceptable,' listen to them," he says. "If the contracts are too heavy in liability, they're not worth having."

Easier said than done, of course. The snow management business in Halifax is a red ocean industry, and most customers here expect contractors to sign a hold harmless and/or an indemnity clause, which doesn't give them much wiggle room to reduce liability through a contract.

Thus, another key to reducing that liability in Halifax is maintaining robust, proactive record-keeping systems. At Edmonds, for instance, every operator completes work forms at the end of every shift that include hazard assessments at each site.

Edmonds also uses a software program to document site-specific details, among other data, that's easy to access whenever they need it. All of this information goes back into updated assessment letters that are regularly sent to clients so that they're aware of potential liabilities and hazards.

Technology helps
Brendan Wilton agrees that beyond the contracts, you have to gather and use as much information as possible to reduce liability. New technologies are certainly helping with that in Halifax. At Trim Landscaping, all of the trucks and snow clearing equipment are equipped with GPS units, giving managers real-time positions and telling them where operators have been. For job costing, Trim also uses mobile tracking systems that operators sign in and out of. These act as redundancy controls should the GPS not work properly.

Given the unpredictable nature of winter weather here, more companies are also buying into subscription-based weather forecasts. Edmonds uses up-to-the-minute weather reports from Scotia Weather Services Limited, which works in collaboration with Environment Canada, while Trim uses a service that adds forecasted asphalt temperatures as well as predictions about black ice and other specific data they find useful.

Outside of digital technology, there has been more investment here lately in brines that work faster, modern fleets that don't require as much maintenance as previous models, and V plows. When taken together, all of these newer technologies help reduce liability and improve service for clients. But it all comes at a price, and a hefty one at that, particularly in an increasingly competitive market like this one.

"Increased competition as well as more access to financing has allowed companies — much like ourselves, to be honest — to acquire larger equipment that is more productive much sooner," says Wilton. "This reduces the barriers to entry and increases competition, which in turn depresses prices." O'Brien concurs. "It's really hard these days. Customer budgets are tightening, but salt costs are going up, equipment costs are more. So when you spend a dollar, you really have to make sure it's well spent."

Couple all of that with what can be unpredictable and "brutal, brutal, brutal" winters, and, if you're not ready for them, a recipe for a tough way to turn a profit. "Our climate here is very different than what most snow operators in other areas of the country experience and only becoming more variable with global warming," says Wilton. "You have to be prepared for pretty much everything and your operators have to be trained to battle more than just snow."

---
Jordan Whitehouse is a Kingston, Ont.-based freelance writer, with roots in Halifax.




"Sure, we have some new, innovative equipment and technology, but it can't operate itself," he says. "It needs someone that can sit behind the wheel at 2 a.m. in a blizzard and push through until the parking lots are safe for our customers." Still, it's not easy finding people who are willing to get out of bed at 2 a.m. and enter that blizzard. What's helped for Trim Landscaping, says Wilton, is going after contracts that have a limited amount of shovelling. He's found that the more contracts they can do with machines — meaning less time spent on physically demanding work outside of a warm cab — the easier it is to attract good people.
Eric O'Brien only needs one word to describe the winter of 2015 in Halifax: "brutal, brutal, brutal." The snow contract manager has been with local landscape company Edmonds for 40 years, and never has he seen anything like it.