December 15, 2012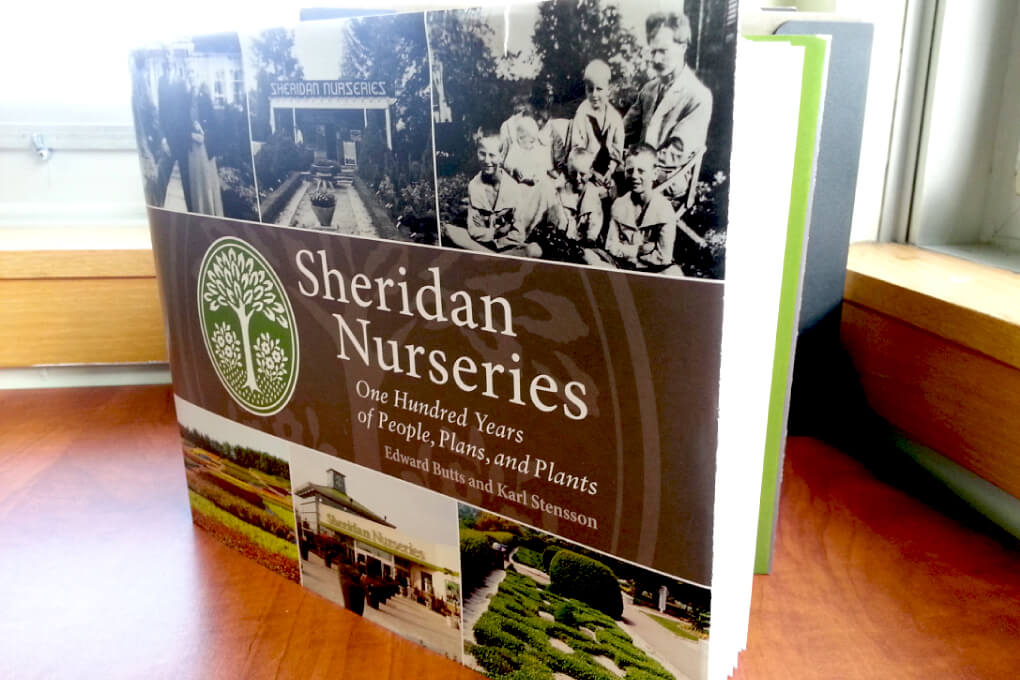 Sheridan marks centennial with book
To mark its hundredth year in business, a prominent LO member has published Sheridan Nurseries: One Hundred Years of People, Plans and Plants.

The 288-page volume by Edward Butts and Karl Stensson features the stories behind Sheridan's history as a premier grower and retailer, as well as the Dunington-Grubb and Stensson families.

Sheridan's rich collection of artwork and landscape drawings is beautifully reproduced. The company's retired chief horticulturist and archivist Larry Sherk was instrumental in the book's production; its content touches every member of Ontario's green industry.

The book is available at all Sheridan retail outlets.