November 1, 2023
---
Seminars and Online Learning
for
professionals of Ontario's green industry
Learn - Thrive - Grow
Landscape Ontario's Professional Development resources help provide you with tools for personal and business growth. Download the pdf's or browse under any of the search buttons below and start exploring new opportunities, update your skills, or learn something new.

Make this the year you take your career to the next level!
View full details of each seminar by:
Once you've added the seminars to your cart, continue to the Online Registration
---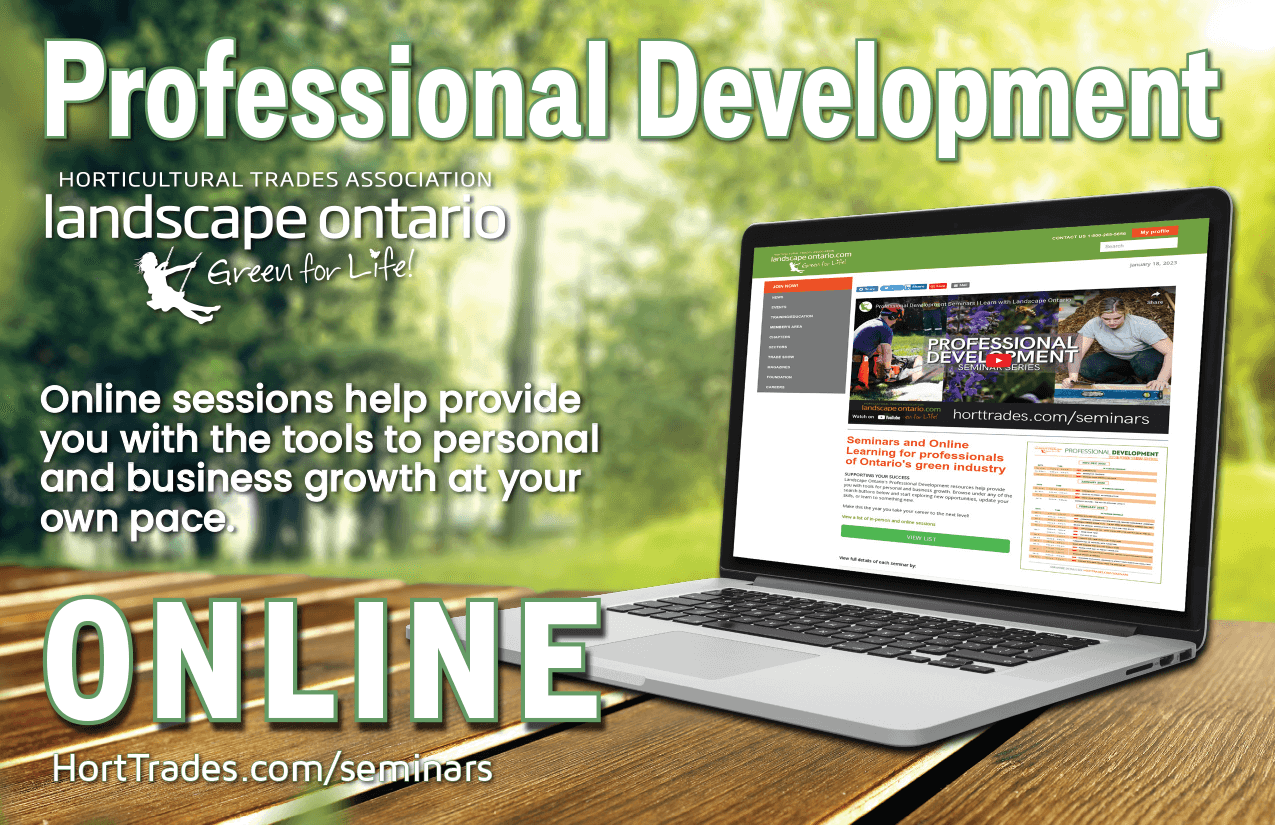 Learn something new in just one hour!
Landscape Ontario offers one-hour, online virtual training sessions on a wide variety of topics to fit your busy schedule. Led by well-respected industry experts, these convenient sessions connect you with leaders and innovators in many sectors. Most sessions are priced at $60 for a Landscape Ontario member or $75 for a non-member. Learn something new this year in the comfort of your own home or business. Registration includes limited time access to a recording of the session.

View a calendar/list of sessions online

Landscape Ontario is proud to partner with member companies and allied associations who share our mission of healthy green spaces and professional development. Check out our Associated Partners for Online Learning for even more online training opportunities.