December 4, 2015
Professional Development ONLINE is now available!
Click HERE to access online course listing.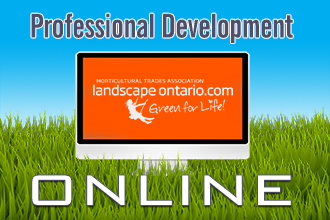 Seminars for Ontario's green industry
SUPPORTING YOUR SUCCESS

Landscape Ontario's Professional Development offerings helps provide you with the tools to personal and business growth. Browse under any of the search buttons below and start exploring new opportunities, update your skills or learn something new.

Make this the year you take your career to the next level!
View by:
Once you've added the seminars to your cart, continue to the Online Registration