April 16, 2017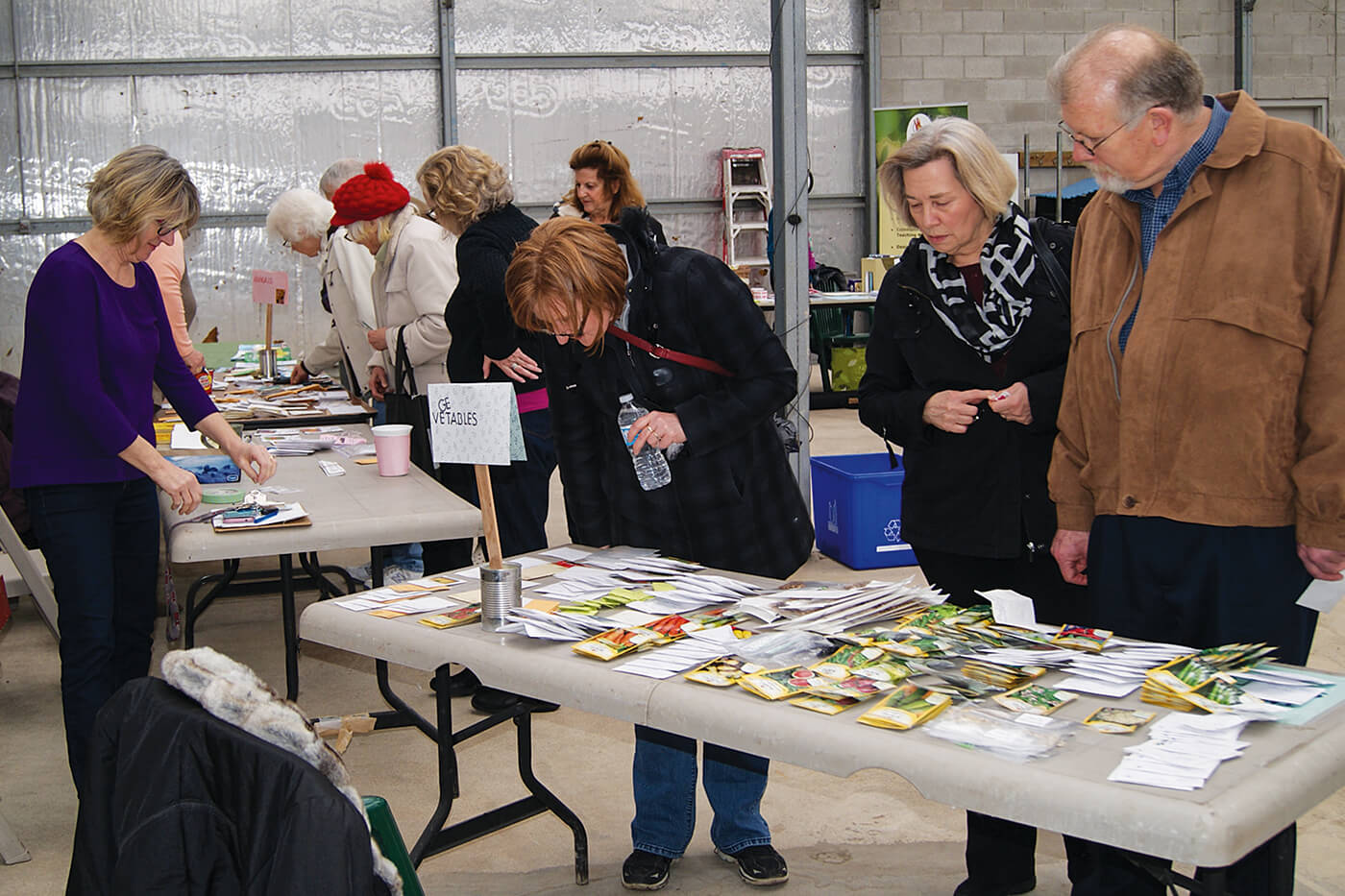 Seedy Saturday at Landscape Ontario
The second annual Milton Seedy Saturday was held at Landscape Ontario's home office in Milton, Ont. on Feb. 25. The free community event was sponsored by the Milton and District Horticultural Society (MDHS), Seeds of Diversity, Halton Master Gardeners and Landscape Ontario. There was a steady flow of visitors over the five hours of the event, with over 100 people attending.

Each hour featured a different topic by a Master Gardener. The topics included, "Seed Sprouting for Beginners," "Shade Gardening," "Vermicomposting," "Dahlias" and "Plants for the Sun." In addition, a hands-on demo titled "Grow Seeds" was held in LO's greenhouse. Master Gardeners also answered horticultural questions and Grace Moores, MDHS vice president, helped visiting children to make artwork using seeds. A huge hit, particularly with the children was "Rent a Chicken" from the chicken lady Kate Belbeck, one of the vendors.

The main reason behind Seedy Saturday is to provide a place for an annual seed swap. There were a large number of interesting and heirloom seed varieties available. Those who didn't bring any seeds to swap had the opportunity to purchase some. The day was not only an opportunity to exchange seeds, it was also an opportunity to exchange ideas.