April 15, 2012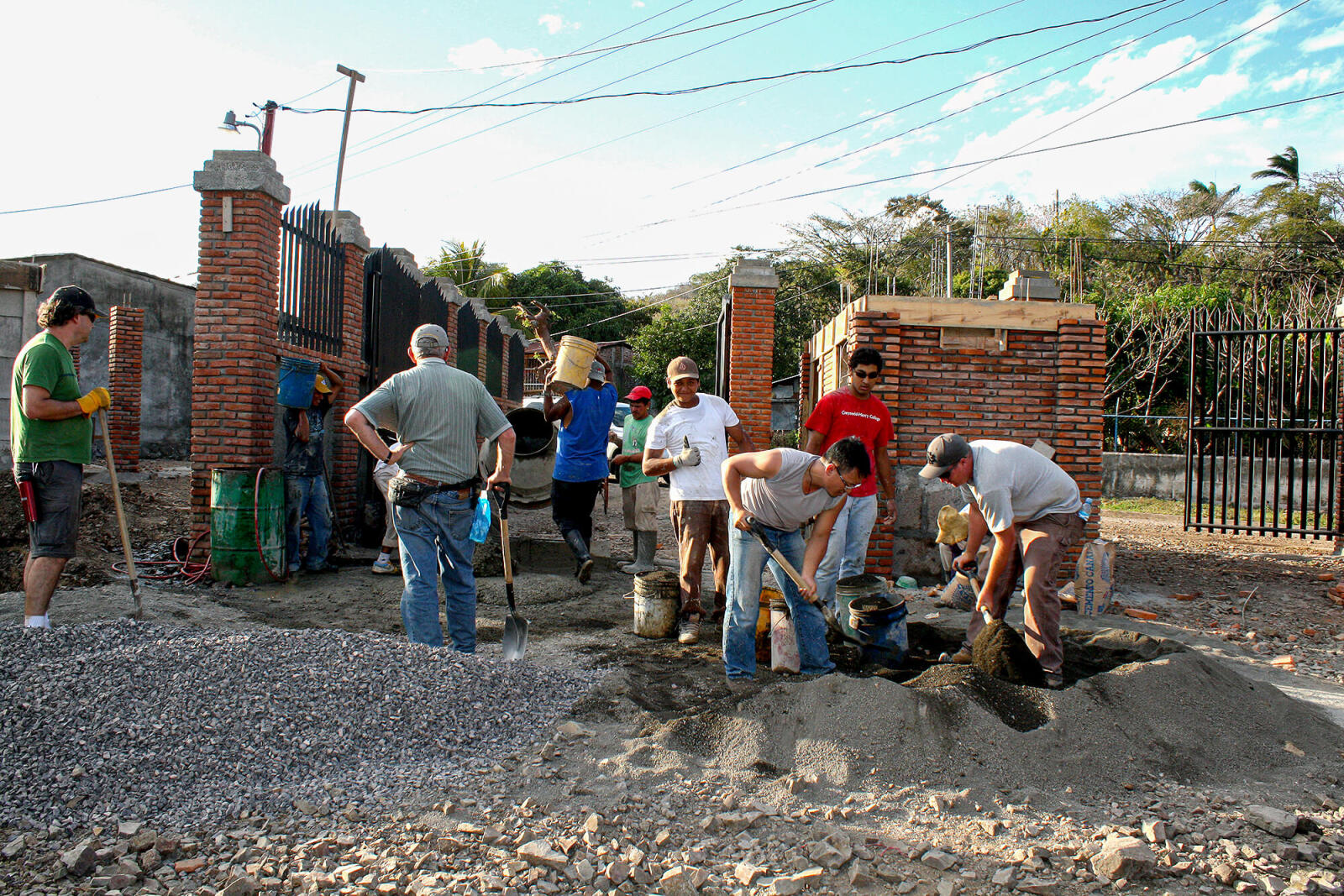 Rockscape Design owners bring skills to people of Nicaragua
What began in 2005 with a group of women from Huntsville travelling to Nicaragua to assist a missionary service help children, has led to a LO member company bringing its expertise to prepare a 14-acre construction site for buildings that will accommodate pre-school, elementary, secondary and college-level students.
Rockscape Design of Port Sydney is owned by Craig and Sue Rose. Sue began travelling to Nicaragua with the team of women in 2005, and has gone once a year ever since. The women were part of several Huntsville-area churches working in the city of Matagalpa. They worked with a local centre run by Missionary Ventures, which brought malnourished children in for a short period of time (usually three months) and nursed them back to health.
The Huntsville group also began a local sewing project by purchasing pedal-run sewing machines. The Nicaraguan women are taught how to make blankets, bags and clothing, which are sold at local markets. The project allows the women in Nicaragua to generate income in their remote communities, removing the need to travel each day to the coffee fields in order to earn money to run their households.
Starting in 2009, the husbands of the Huntsville women joined the group. They became involved with building projects, while the wives continued their work at the re-nutrition centre, feeding centres, and sewing projects. The original project was a large open-air community centre, eventually used to host church services, Sunday schools (up to 80 children attending weekly), as well facilitating the sewing project, local health fairs for women and children and other community events.
The group partnered with a team from Newmarket, led by another LO member Mike Beadle of M&S Architectural. The team developed water filtration systems that ensure the villages have clean water, preventing illness and disease caused by dirty water. Craig Rose noted that it is such a unique experience to meet a green industry partner thousands of kilometres from home working in the same community.
"The most recent project we worked on was breaking ground for a new campus of the Nicaragua Christian Academy in the Matagalpa area," says Rose. There are two campuses of schools that are currently running, and the group is building a third campus in Matagalpa. To learn more about the project, go to
www.nca.edu.ni/index.shtml
.
In February, Craig and Sue Rose, along with their two daughters, who both work for Rockscape, and Fraser Gowland, one of the hardscape foreman at Rockscape Design, travelled to Nicaragua to assist in the initial site development. The two men operated a bulldozer, donated by CAT of Nicaragua, grading a three-tiered area that will house the school complex.
For more information, or to partner with Rockscape to contribute to the cause, email
info@rockscapedesign.ca
.