March 12, 2020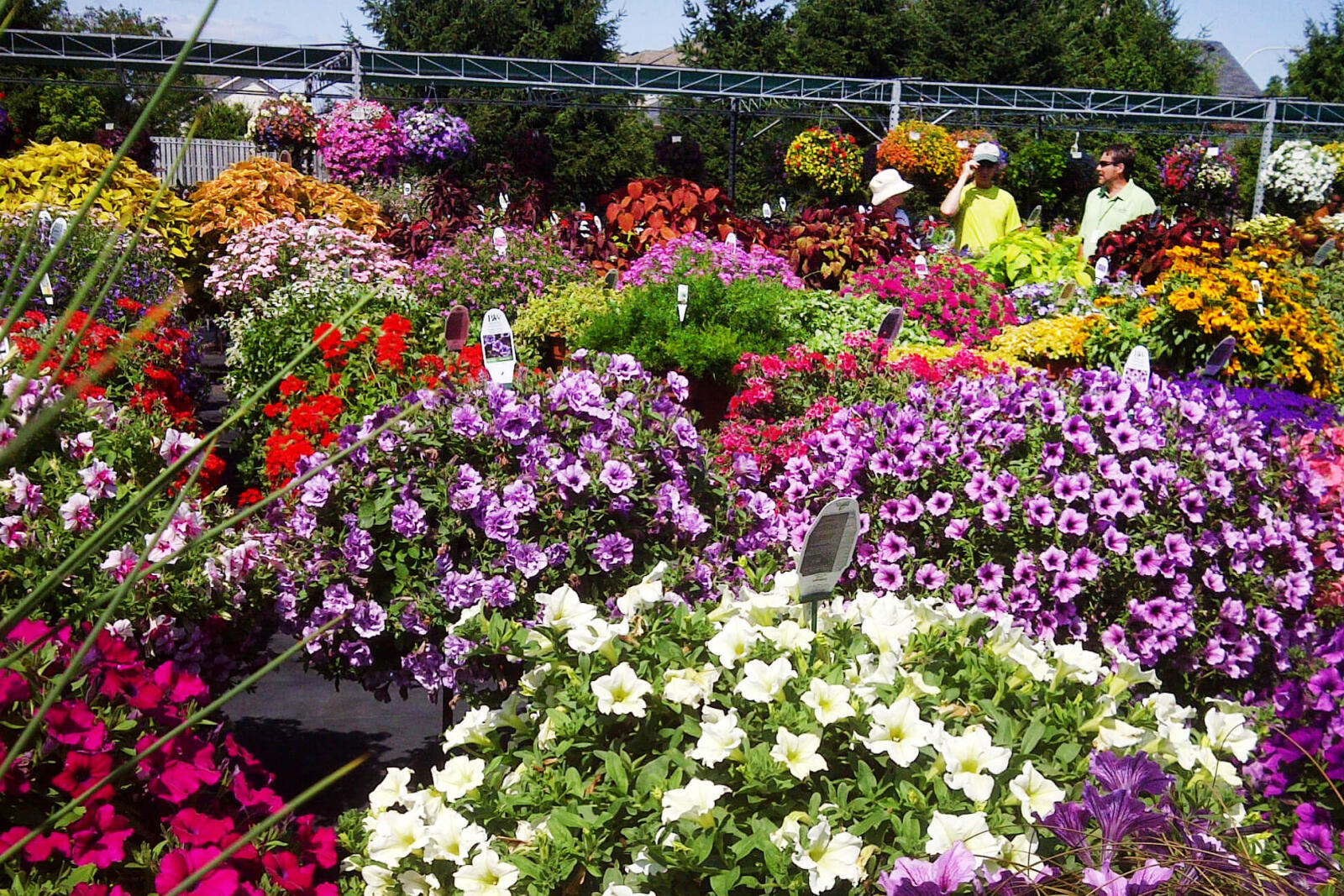 Proven Winners open house attracts growers and nursery operators
By Kristen McIntyre CHT
Conference and event coordinator

An open house at Ed Sobkowich Greenhouses in Grimsby on July 26 attracted almost 200 visitors. The event gave customers (grower/nursery operations) and sales representatives a chance to see the Proven Winners (PW) line-up in its entirety, what's new and improved, and an opportunity to freely evaluate the plant material.

Sobkowich grows PW annuals and perennials. Annuals make up approximately 95 per cent of production. More than 300 varieties, including 80 combination planters, are on display in the trial garden area. They are all grown in 14-inch patio pots displayed at the same height on stands, and grown under the same conditions — so you can really compare the differences between varieties.

Ed Sobkowich, speaking of his business this year, said, "We certainly had a late start, but we finished off alright. Our branding helped us remain stable across our customer base."

When asked about the branding and what makes it a success, he responded, "Proven Winners branding is resonating with the consumer. They (consumers) know it represents quality, and we know that it is working, so one of our current initiatives is to get landscape or grounds contractors to buy into the four-inch pot solution for annuals. We want them to see the landscape potential."

When asked which plant was his favourite, Sobkowich laughed, "I can't pick just one — I like them all! But Supertunia Vista Bubblegum and Vista Fuschia are consistent performers in the ground, as is Raspberry Blast. Our big sellers are the Supertunias, Superbells and calibrachoas." He went on to list Yellow Chiffon and new Grape Punch Superbells as great performers, along with Bordeaux and Plum Supertunias. "Sangria Charm Supertunia is another consistent performer," he said.