August 3, 2022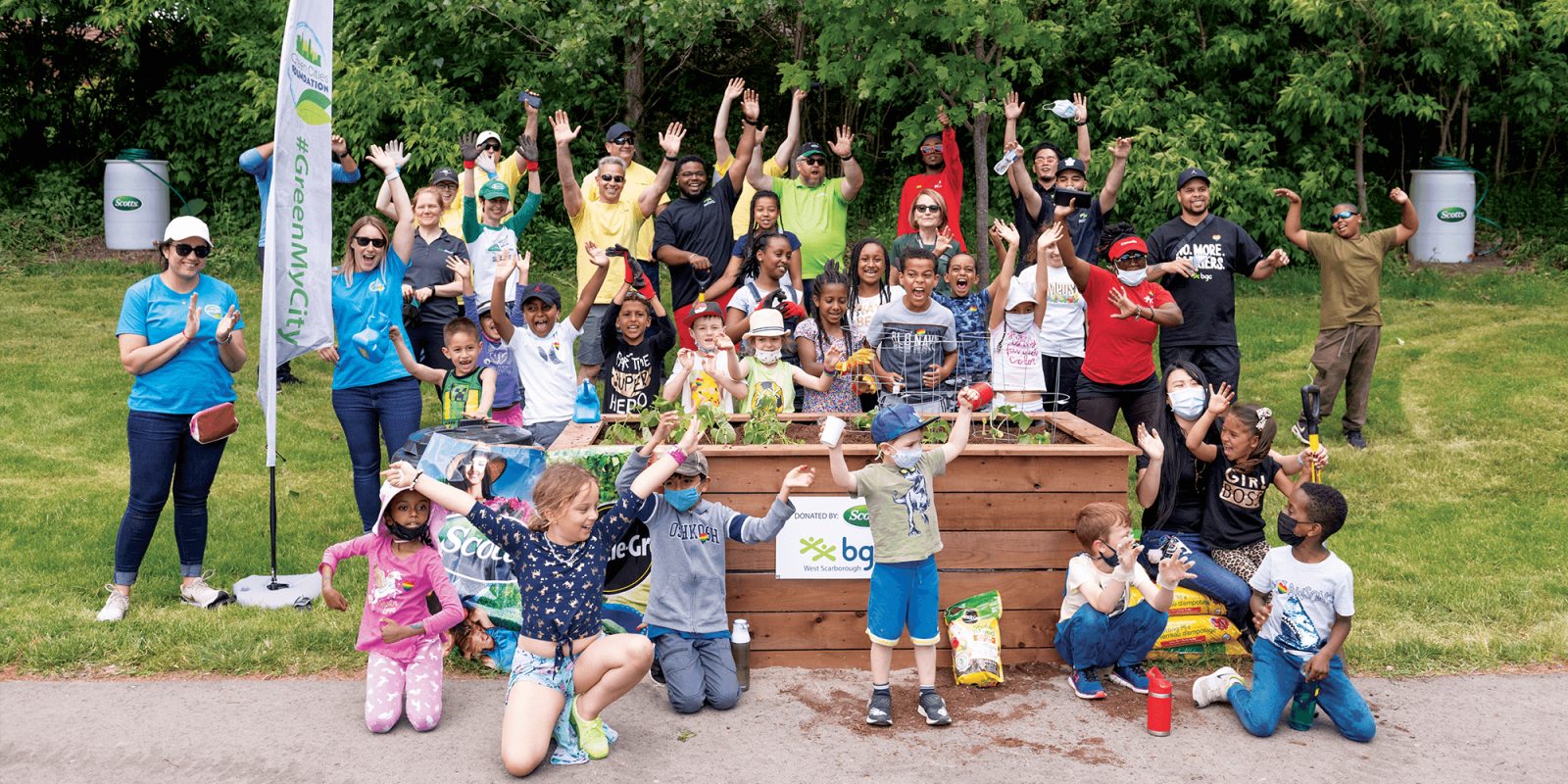 Pilot project connects kids with nature


The Green Cities Foundation (GCF) teamed up with Scotts Canada and the Boys and Girls Club (BGC) of West Scarborough to install raised vegetable gardens on June 3, 2022.


About 30 kids from the BGC joined staff from Scotts Canada and Hank Deenen Landscaping to top up four garden beds with soil and plant vegetables provided by Sheridan Nurseries. The kids got a hands-on learning experience as they were taught gardening basics, including how to use different tools, how to properly space different types of plants, and how to gently loosen roots while transferring plants from pots to the raised bed.

Karen Stephenson, Scotts Canada's director of regulatory affairs and stakeholder relations, said the event is a pilot project that she hopes is the first of many. Stephenson said she looks forward to Scotts Canada teaming up in the future with more BGC locations to do more community planting days across the country.

Staff from Hank Deenen Landscaping played a big role in getting everything ready for the event. Scotts shipped the soil, rain barrels and garden beds to Deenen Landscaping's warehouse, then Deenen staff arrived in West Scarborough the day before to install, level, and arrange all the materials to ensure the kids from the BGC could fully immerse themselves in making the final touches to their four new vegetable gardens.


Partners on the project include: Communities in Bloom, Canadian Nursery Landscape Association, Compost Council of Canada, and Nutrients for Life Foundation of Canada.