May 2, 2021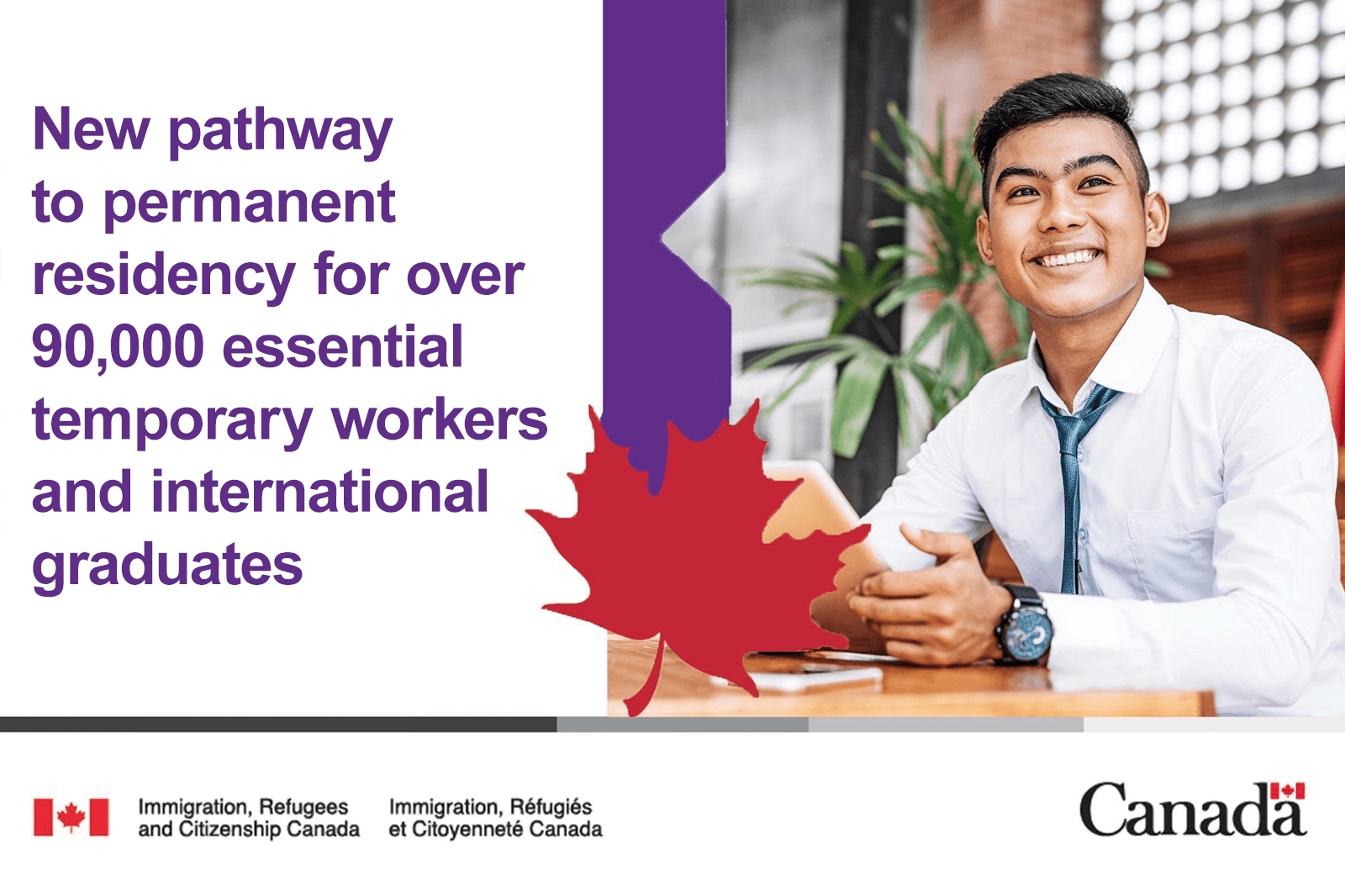 Permanent residence pathway now availabe for up to 90,000 temporary workers
The pandemic has highlighted the contribution of foreign nationals in Canada, across all sectors and skill levels. During the global Covid-19 pandemic, there is an increased need to ensure that Canada has the necessary workforce to support the physical health and wellbeing of individuals, as well as the economic recovery.
The Canadian government recently announced new policies that will grant foreign nationals with at least one year of work experience in Canada in an essential occupation, in recognition of their economic contribution and in acknowledgement of the ongoing need that Canada has for these professionals. The policies are designed to assist with the goal of welcoming 401,000 new permanent residents under Canada's 2021 Immigration Levels Plan.
Applications for a new pathway to permanent residence for over 90,000 essential workers and international graduates will open this week.
To be eligible, workers must have at least one year of Canadian work experience in a pre-approved essential occupation.
For the agriculture and horticulture workers' category, this includes:
General farm workers (8431),
Nursery and greenhouse workers (8432),
Managers in agriculture (0821),
Managers in horticulture (0822),
Agricultural service contractors, farm supervisors and specialized livestock workers (8252)
International graduates who apply must have completed an eligible Canadian post-secondary program within the last four years, and no earlier than January 2017.
From May 6 until Nov. 5, 2021 (or until their limit is reached), Immigration, Refugees and Citizenship Canada (IRCC) will begin accepting applications under the following:
20,000 applications for temporary workers in health care.
30,000 applications for temporary workers in other selected essential occupations.
40,000 applications for international students who graduated from a Canadian institution.
For more information and eligibility requirements, visit the Government of Canada website:
https://www.canada.ca/en/immigration-refugees-citizenship/corporate/mandate/policies-operational-instructions-agreements/public-policies/trpr-canadian-work-experience.html