October 15, 2013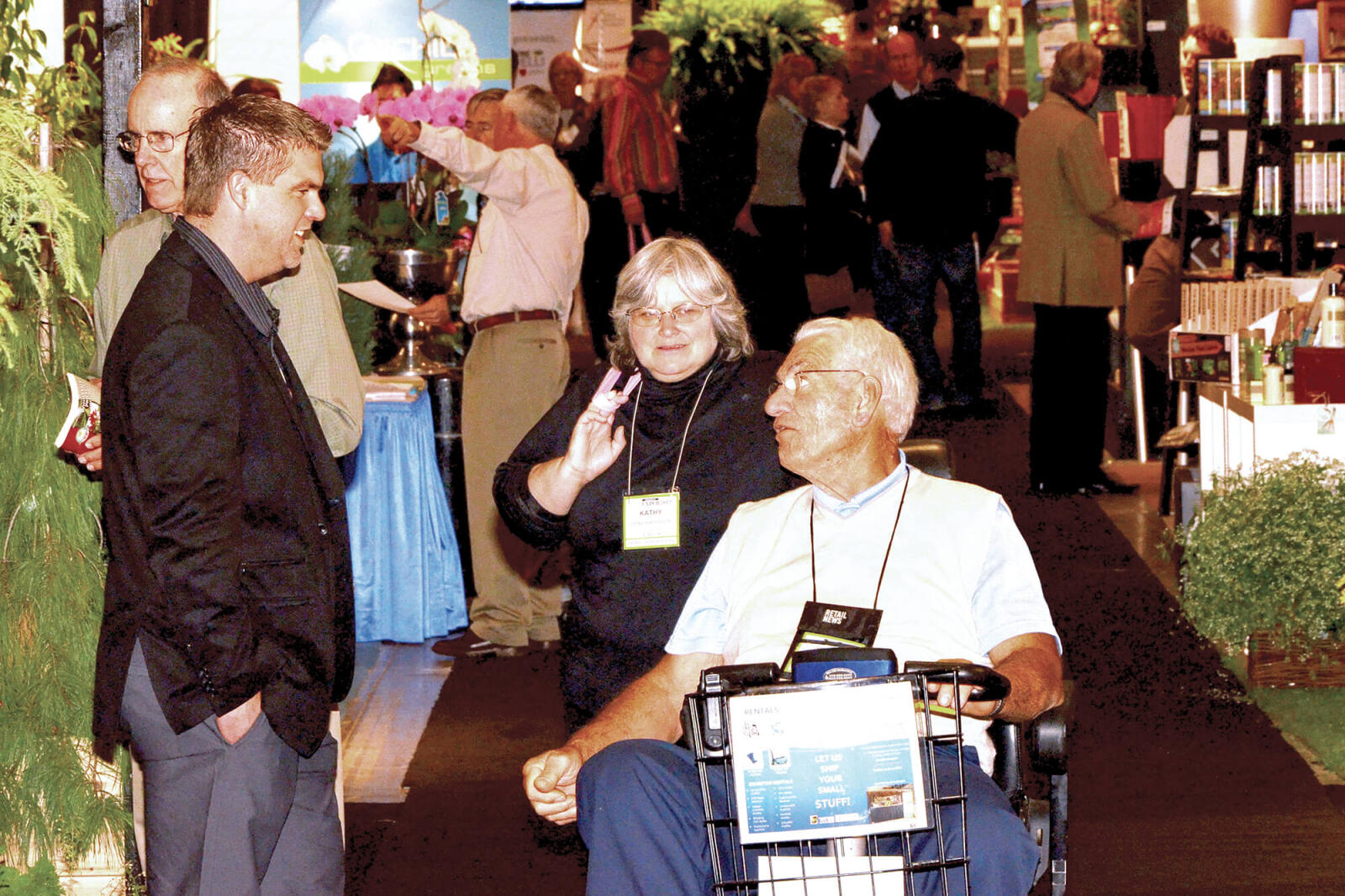 Perfect popcorn — and more — at Expo
What's the common denominator between popcorn and plants? Perfection.
Orville Redenbacher, famous for his gourmet popcorn, dedicated his life to perfecting a lighter, fluffier corn for popping. Likewise, ornamental horticulturists devote themselves to perfecting plants, trees, shrubs, flora and fauna, which will be in abundance at Garden & Floral Expo, Oct. 23 and 24 in the North Building of the Toronto Congress Centre.
Special guest speaker at Expo is Jim Hole, president of The Enjoy Centre, a state-of-the-art lifestyle facility in St. Albert, Alta. "I spend more and more time trying to figure out what makes today's garden centre customers tick. I'm continually looking to engage with gardeners," remarks Hole.
He will headline a new ticketed lunch event on Wed., Oct. 23. Hole will explain how a new generation of customers, who don't necessarily see themselves as gardeners, are to be valued and appreciated. Let his passion get you down and dirty so that you too can show your customers the life rejuvenating qualities of gardening.
Session tickets are $65 for members and non-members $85. Included with lunch, which starts at 12:30 p.m., is the ceremony announcing the Awards of Excellence winners in the garden centre and grower categories. Join many industry members in recognizing the industry's best when they receive their plaques.
Top 10 business tips
Every business, starting out or expanding, needs to be savvy.
Sheridan Nurseries president, Karl Stensson, knows a thing or two about success. This past spring the company celebrated 100 years of cutting-edge horticultural innovation, and received its second world title as grower of the year.
Stensson will moderate an illustrious group of industry leaders, who will share the top 10 tips that can bring prosperity to your business. Two of the leaders include Jeff Olsen of Brookland Treeland Nurseries in Schomberg and Beth Edney CLD, Designs by the Yard of Toronto.
What should be a memorable evening, begins at 5 p.m. on Oct. 23. Registration to Expo admits you to the Welcome Reception.
Elevate the art of gardening
Urban centres are being revitalized with green walls, roofs and urban farms. Knowing what system is appropriate for living walls and roofs is the highlight of the second lunch event, hosted by the Interior Plantscape Sector Group at 12:30 p.m. on Oct. 24.
Chris Raimondi, of Raimondi Horticultural Group from Ho-Ho-Kus, N.J., will preview the GPGB Train the Trainer program. He will explain how the modern-built environment is affected by, and profits from, biophilic design factors.
"Each year we strive to offer our guests inspiration and insights that will aid them in adapting to the retail world's warp-speed of change," reflects Heather MacRae, Landscape Ontario's director of trade shows and events.
You won't want to miss the free workshops offered daily at 9:30 and 10:45 a.m. and 3:30 p.m. Spark your creativity on how to create seasonal pieces, grow, cook and relish locally harvested foods and capitalize on container designs. All demonstrations on stage in the Destination Inspiration Theatre are included with your trade show admission, along with the innovative products on display in the New Product Showcase.
Visit
www.loexpo.ca
for the full schedule of events and to register.