April 10, 2017
MUSKOKA SUMMIT Sept. 28 and 29
Reserve your spot for two days of leadership training: focusing on people and profit

Jacki Hart, Patti Hanrath and Eric Daly

Day One: Building a Team of Leaders
September 28, Bracebridge

Back by consensus - Internationally Certified Leadership Coach Patti Hanrath will bring an exciting leaders tool box custom-designed for our group. Work with each other to learn, practice and elevate your personal skills as a leader training leaders in your business. In her usual style, Patti will ask very targeted questions to make you think, stretch your talent, and really work at wrapping your head around how to apply 'next-level' skills to help grow your team. We will put emphasis on practicing your leadership shift.

Day Two: Metrics and Key Performance Indicators: What to watch, when and why
September 29, Bracebridge

In this session, we will be joined by Eric Daly, Managing Partner of CashyLake.com and Partner in TheSuccessGroup.ca. Eric will work with us to spark new appreciation and learning on how to use your numbers to drive better results and improved strategic decisions. A specialist in unearthing bottlenecks and inefficiencies, Eric will keep you on your toes with his broad and practical knowledge (and crazy sense of humour!). He will also lead a discussion on smoothing out annual cash flow.

LO member price: $250
Non-member price: $480
Maximum participants: 30
Location: Quality Inn Bracebridge, 300 Ecclestone Dr., Bracebridge, Ont.; for directions only call 705-645-8775.
Instructor: Jacki Hart
Date: Thursday, September 28, 2017 9:00 a.m. - 2:00 p.m.
Friday, September 29, 2017 9:00 a.m. - 2:00 p.m.

Register Now!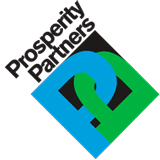 Not yet a Peer to Peer Network Member?
To join the Network: Click HERE and choose Join.
Your request will be processed quickly; you can then start sharing with your peers, as well as learning from their experience. The Network is for business owners and upper management.




Landscape Ontario, 7856 Fifth Line S., Milton, ON L9T 2X8
horttrades.com
Manage your Landscape Ontario communications