July 3, 2018
2nd annual Peer to Peer Summit
Sept. 20-21, 2018 Bracebridge, Muskoka
Come to Ontario's Cottage Country for a much needed break and network with your LO peers. Enjoy the fall colours, and a couple of action packed FUN days of networking, learning and laughter.


Jacki Hart, Patti Hanrath, Steve Dines, Audrey VanPetegem.

Day One:
Leadership Best Practices:
Deepening Your Culture to be an Employer of Choice
Thursday, September 20, Bracebridge

In this Action packed day, our lead facilitator, Jacki Hart, will introduce two presenting specialists:
Patti Hanrath, Kinergy Leadership and Steve Dines, Steve Dines Consulting.

8:30 - 9:00 a.m. Meet-and-greet, refreshments

9:00 - 9:30 a.m. Summit Startup

Session 1: 9:30 a.m. - noon
Back by request, our guest facilitator Patti Hanrath will focus on training you a unique and creative way to unite your team. In our round table format, you and your peers will experiment with and learn 'The Leadership Game by John Maxwell.' Every question and discussion card is designed to trigger open, honest feedback and encourages sharing and discovery. By the end of the game, you and your team members will learn to appreciate one another and forge stronger relationships – a winning edge for any business or organization to deepen your culture as an employer of choice!

Session 2: 12:45 - 2:45 p.m.
With his charming and witty British sense of humour, Steve Dines will guide you through the practical use of an employee engagement framework together with an evaluation tool for calculating the ROI of various leadership engagement activities. From this session, you will take away a six-month action plan to deepen your company culture as an employer of choice, together with a cost/benefit analysis.

3 - 5 p.m. Possible activities include a boat cruise, river paddle via kayak, SUP, or canoe. Fat bike trails, lookout hike, woodland trail hike, shopping.

Day Two: Strategic Thinking:
Targeting YOUR Key Sales For Higher Profit
Friday, September 21, Bracebridge

Where are you making money? How can you build your sales strategy around profitability? How can you 'up' your digital game to drive more profit? In our second day, Jacki Hart will lead you through a thought-provoking morning session and introduce you to her colleague, professional Marketing Director, Audrey van Petegem. In the afternoon, Audrey will walk you through incredibly effective and simple strategies to up your digital marketing game.

Session 1: 9:00 a.m. - noon
Lead facilitator, Jacki Hart, will challenge your thinking about status quo marketing strategy and coach you through key steps to align your profit goals with your sales funnel and prospects. Leave this session energized with an action plan for improving your profit strategy.

Session 2: 12:45 - 2:15 p.m.
In this 'real-time' engaging session, Audrey will assist in identifying your target market and how to enlarge the virtual net you cast for greater results and a better ROI. She will also introduce you to the power of ROR (Return On Relationships). Learn how to increase your profit potential by creating a stronger online presence with engagement and ROTI (Return On Time Invested). You'll leave this session knowing how to spend less time online with greater results.

Summit Closing Round Tables and Wrap Up: 2:15 - 2:45 p.m.

Register Now!

LO member price: $250
Non-member price: $480
Maximum participants: 25
Location: Quality Inn Bracebridge, 300 Ecclestone Dr., Bracebridge, Ont.
For directions only, call 705-645-8775.
Instructor: Jacki Hart, CLP and colleagues
Date: Thursday, September 20, 2018, 9:00 a.m. - 3:00 p.m.
Friday, September 21, 2018, 9:00 a.m. - 3:00 p.m.

Facilitator bios:
| | | |
| --- | --- | --- |
| | | Jacki Hart, CLP: Jacki is one of Canada's premier green industry business coaches, facilitators and conference speakers. She has an impressive track record for shifting entrepreneurs into next-level thinking by deepening their critical business skills. She is a highly sought-after business coach who specializes in training business owners to achieve more - across the board. |
| | | Patti Hanrath: Patti serves entrepreneurs, business leaders and leadership teams by helping them identify their barriers to greater success. Through designing strategies to overcome these, Patti helps her clients connect to their potential and achieve better results. |
| | | Steve Dines: A professional facilitator known for his action-oriented workshops that bring people together by focusing on engaging, equipping and empowering teams to overcome obstacles and achieve objectives. His workshops also develop highly valued soft skills such as communication, collaboration, critical thinking and creativity. |
| | | Audrey van Petegem: An entrepreneur at heart and passionate about writing and marketing. Audrey is an accomplished business development professional with superior management skills and is highly experienced at developing a comprehensive strategy in the dynamics of digital marketing, social media and content marketing. |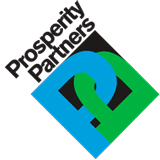 Not yet a Peer to Peer Network Member?
To join the Network: Click HERE and choose Join.
Your request will be processed quickly; you can then start sharing with your peers, as well as learning from their experience. The Network is for business owners and upper management.




Landscape Ontario, 7856 Fifth Line S., Milton, ON L9T 2X8
horttrades.com
Manage your Landscape Ontario communications