January 12, 2022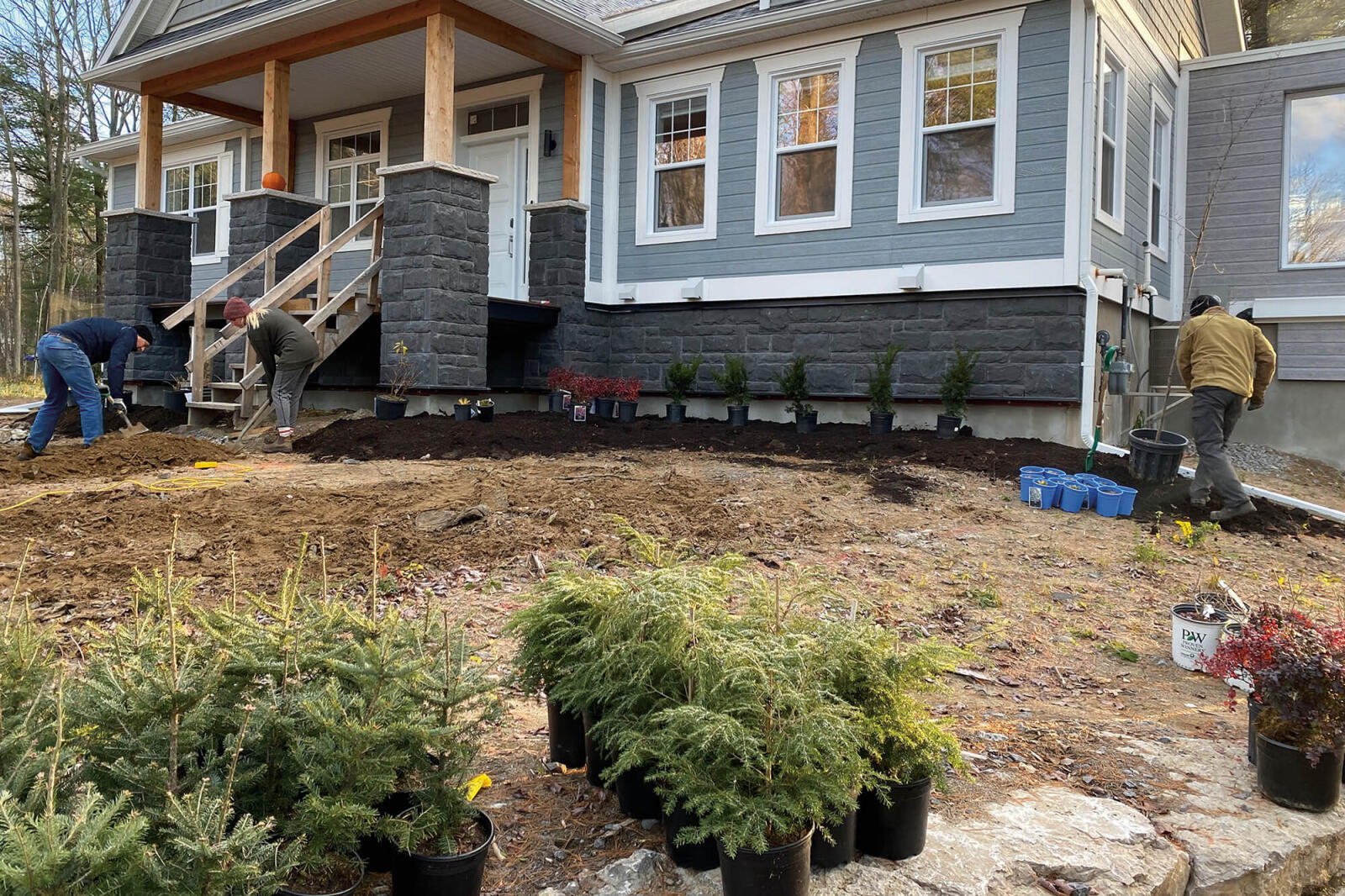 Ottawa Chapter volunteers give back to frontline workers
When ICU nurse Elise Da Ponti found out she was selected to receive a garden makeover from Landscape Ontario in recognition of her work during the pandemic, she was overwhelmed.
"I couldn't believe it," Da Ponti said. "It just meant so much to me and our family. I didn't get into nursing for recognition, I do it because I love helping people. But to be acknowledged like this, after the last two years, it is just truly amazing."
Da Ponti works as an ICU nurse at Ottawa General Hospital. She lives with her husband Marc-Andre, a paramedic, and their five year-old son Noah. In 2021, they moved into a new home in Clarence-Rockland, just east of Ottawa.
A brand new build, the home provided a blank canvas for project coordinator Lindsey Ross, who has also served on LO's Covid-19 Task Force throughout the pandemic.
"Being part of the Task Force, it was important to me to be involved in the Ottawa Chapter project," Ross explained. "We did a design, and then installed the steps, walkway and front gardens in early November. It was really nice to work with the volunteers and we are very appreciative of the suppliers who provided the materials and plants."
Nine volunteers from five companies contributed to the project.
Da Ponti says the front landscape was more than they could have imagined.
"When we first found out that we were going to receive a garden makeover worth $5,000, we were so excited. With the new house being built, we didn't know when we would be able to complete the landscaping. And now, to have this fantastic entranceway built by this amazing team of professionals, we are so grateful."
Ross says the project would retail for much more than $5,000.
"It was great to see how excited the Da Ponti family was to see the finished work," Ross said. "They are wonderful people."
Thank you to all the companies and individuals who contributed to the garden makeover:
Materials donations:
Alliance Gator
Bolduc
Geosynthetic Systems
Goldie Mohr Ltd
Greely Sand & Gravel
Greenlife Nursery
Killaloe Wood Products
Ritchie Feed & Seed
Robertson Rent-All
Installers:
Alliance Gator
Canton's Mindful Gardens
Living Green Landscaping
Peter Knippel Nursery
Wild Ridge Landscapes