May 15, 2012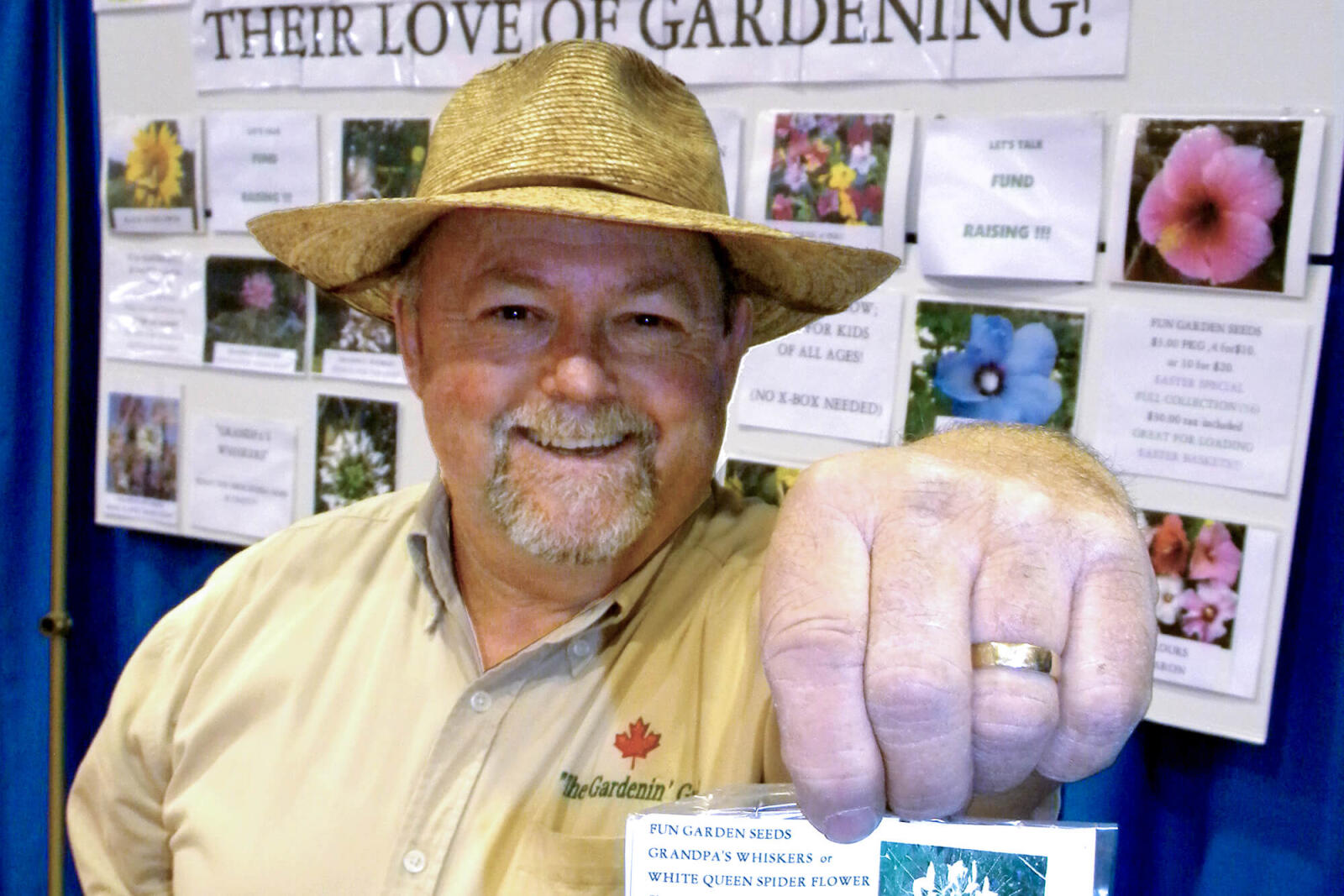 Norm Mills nurtures future gardeners
Norm Mills wants to help kids discover a love of gardening, one seed at a time.
A director on the Durham Chapter board, Mills has worked for a number of companies that have been professional members of LO, right back to the Weall and Cullen days.
Mills developed an idea to help engage kids with gardening. The program involves young people selling seeds to raise funds for their school, Boy Scouts, Girl Guides, sports team, etc. "It's a better alternative than selling chocolate bars," he says.
Seeds come from his own garden
During the past winter months, Mills hand-packaged garden seeds, giving them names such as Easter egg plant, grandfather's whiskers and Marvel of Peru. There are others more commonly known as California poppy, sunflower, evening primrose and cleome.
Some seeds are obtained from his own garden, and he sourced some from the U.S. "These plants are really easy to grow, fun, and unusual, with the intention of helping kids get into the garden and away from the electronic games, if only for a few minutes a week. And, it seems to be working!" says Mills. "No X-box needed to take part in this enjoyable
pastime."
Mills set out to achieve three goals with the program: assisting schools and organizations raise much-needed funds; introducing younger Canadians to the love of gardening, and the benefits of outdoor physical activity; and to reduce the amount of chocolate used to raise funds, since one-third of Canadians are overweight or obese.
The program is designed for the student to pre-sell the seed packages to their parents, or family members. That way the students, with help from their parents, can plant the seeds and experience the joy of watching their plants grow. "Students do not sell door to door," says Mills.
Word of mouth marketing
He created his own packaging, and has marketed the program simply through word of mouth in his community. He even designed and put together his own brochure,
Fun Garden Seeds
. So far a number of local schools in the Durham area have taken part in his program.
This isn't the first time Mills has worked to encourage kids to enjoy gardening. Over the years, he has supported many projects. "They are our future." He has sponsored allotment gardens and provided a number of incentives to have primary school children discover gardening, "so they may continue with it into their adult years."
Born into industry
He began working in the industry in 1974 as a garden designer. "I was born into it. My dad worked for Len Cullen, managing one of his stores, and I worked at a number of jobs there as I was growing up. One day his designer quit on him, and my dad told me to start the job. I haven't looked back since."
Over the years Norm Mills has become known as the Gardenin' Guy. With his trademark hat, it makes him easy to identify in a crowd.
Three years ago Mills began a new retail garden service for Kobes Nurseries in Bowmanville. In just over the past two years, sales numbers have doubled.
His volunteer record at LO goes back a number of years as a member of the board of directors for Durham Chapter for five years, the garden centre sector group, and volunteering at Canada Blooms.
Working with professionals
"I have always believed that if you work in the industry and believe in what you do, there is no question about belonging to LO." He says that by associating with professionals, he keeps abreast of things happening in the industry. "This in turn helps me with information that I can give my customers."
His favourite volunteer memory is from Canada Blooms. "I was fortunate enough to spend two full days at the Blooms feature garden. It was a great time just answering questions from the public," remembers Mills.
If Norm Mills has his way, the future will see today's young people become tomorrow's garden enthusiast, even if it takes one seed at a time.
Norm Mills may be contacted at
the.gardenin.guy@rogers.com
.