February 15, 2016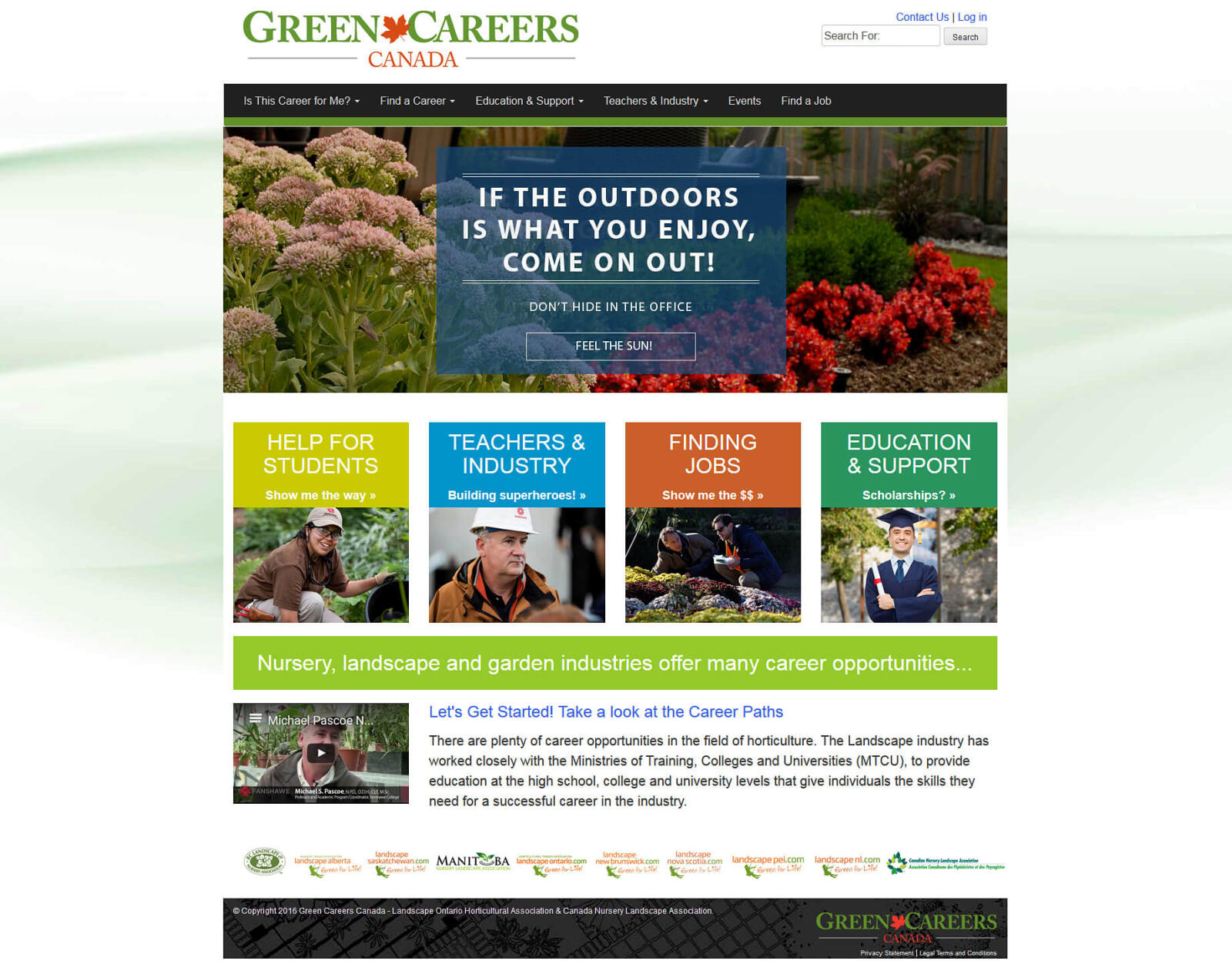 New resource connects educators, students and industry
A new website aimed at connecting educators, parents, students and industry at all levels across Canada is now online at
greencareerscanada.ca
.
Developed by Landscape Ontario and the Canadian Nursery Landscape Association, the website provides many resources and illustrates the many types of jobs available in the profession.
Michael Pascoe, Program Coordinator at Fanshawe College, says a number of years ago he realized "college educators didn't connect amongst themselves and didn't connect with secondary institutions or private institutions and didn't connect with industry either." He adds that students also had to hunt all over for information on scholarships and available programs.
"We look at Green Careers Canada as a way of bringing all of that together in one spot so that students can look at careers, schools and scholarships and industry can look for students, secondary schools can connect with colleges and educators can share material."
The site has a section where educators can register and start discussions relevant to programs, classes and lesson plans — allowing them to network in private discussion groups.
The Find a Job section includes links to various industry websites where students can see what types of jobs are available anywhere in Canada.
There are also video interviews with both industry professionals and students who describe what education they completed and what type of job enabled them to begin their path in the landscape profession.
One of the interviews features Jake Dunning, a high school student doing his co-op at the Royal Botanical Gardens, who says going to Landscape Ontario with his high school teacher Allan Nason was a big eye opener. Dunning says, "The coolest thing about this industry is that there are so many types of jobs, it's not just one thing." Dunning enjoys working outdoors and has discovered a love of plants but feels he will shift to working in a greenhouse for the rest of his life — first in greenhouse production and then moving up to be a greenhouse manager.