June 22, 2020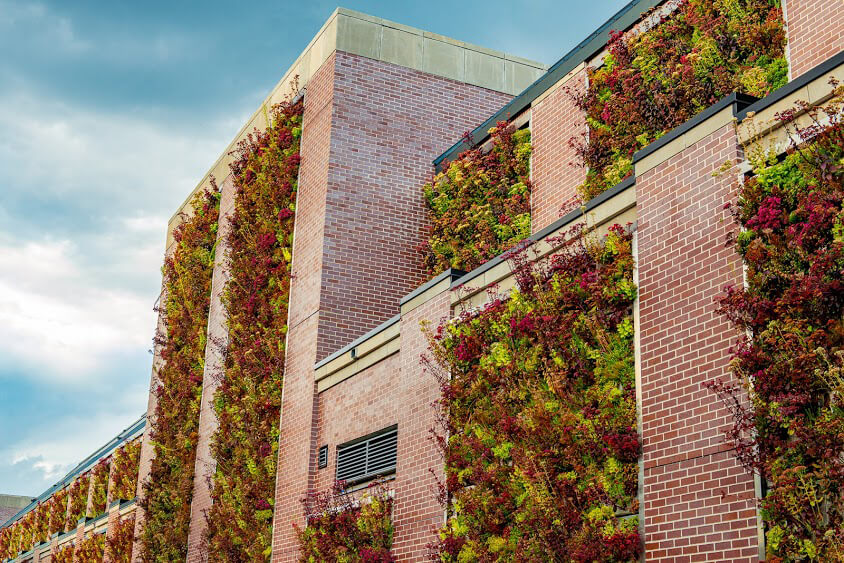 New report shows economic impact of green infrastructure sector in Ontario
The full scope and impact of Ontario's vibrant green infrastructure sector has never been quantified — until now. From maintenance and landscape staff on the ground, to designers and engineers, nursery staff, manufacturers of equipment, and public administrators, the green infrastructure sector includes jobs with businesses and organizations at various scales across the province.

The new "Economic Impact Assessment of the Green Infrastructure Sector in Ontario" a first-ever assessment of the full scope of the green infrastructure sector, commissioned by the Green Infrastructure Ontario Coalition (GIO) and funded by the Greenbelt Foundation, with additional financial support from Landscape Ontario. It highlights to what degree green infrastructure is an important contributor to Ontario's economy. According to the report, green infrastructure generates $8.6 billion in gross output (revenues), $4.64 billion in direct gross domestic product (GDP), and directly employed approximately 84,400 people in 2018. Factoring in the indirect and induced impacts, Ontario's green infrastructure sector was responsible for more than 120,000 jobs and nearly $8.33 billion in GDP in 2018.

The green infrastructure sector includes six key sub-sectors: landscape horticulture and open spaces, natural heritage, parks, urban forests, green stormwater management, and green roofs and walls, as well as the cross sectoral support services that play essential roles across these sub-sectors. The report includes an overview of the key trends and drivers impacting the sector, an assessment of the current (2018) size of the sector's supply chain (including jobs, GDP, and revenues) as well as breakdowns for each sub-sector. The report also models the projected future growth potential of the sector to 2030.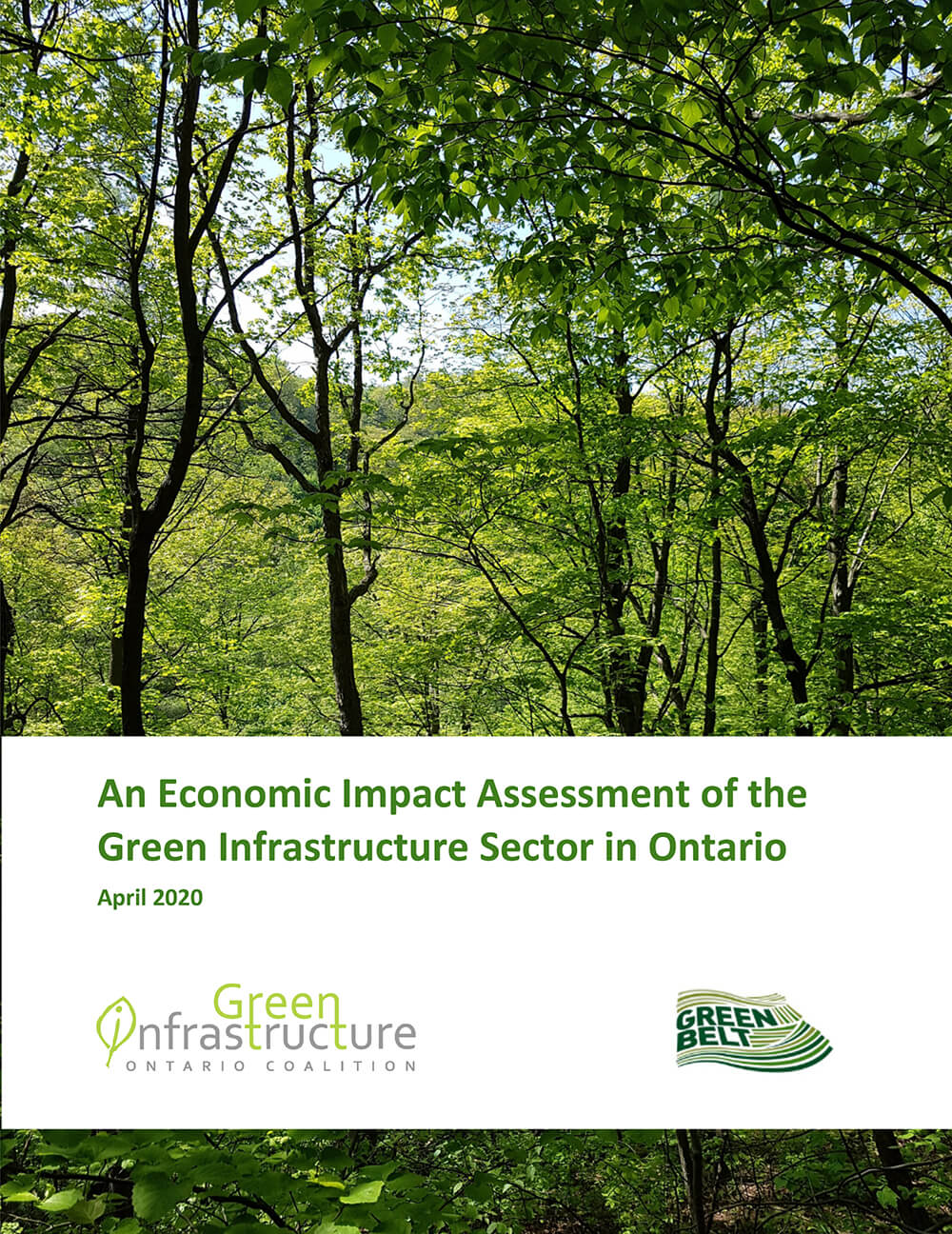 "We were pleased to see that at $4.64 billion in direct GDP, Ontario's green infrastructure sector was 28 per cent larger than the pharmaceutical and medicine manufacturing sector and 31 per cent larger than the computer and electronic product manufacturing sector," said GIO's Executive Director, Jennifer Court. "Having a comparison with other sectors helps us understand the economic importance and relevance of green infrastructure. But the real story is in the jobs; with 84,400 direct jobs in 2018, green infrastructure employs five times more people than the pharmaceutical and medicine manufacturing sector (16,335 jobs) and three times more people than the computer and electronic product manufacturing sector (26,600 jobs)."
"Investments in green infrastructure will create much-needed jobs for Ontarians, particularly in light of Covid-19 economic strain, and are a triple win for the environment, the economy and society at large," says Kathy Macpherson, VP of the Greenbelt Foundation.
Support for green infrastructure projects has value chain ripple effects wherein the economic, environmental, and social benefits largely remain inside Ontario. Current trends show significant growth potential for the sector as public awareness and attitudes toward the sector evolve. In short, this report recognizes the meaningful role that this sector plays in today's economy, as well as the vital role we can play in the economy of tomorrow.
READ REPORT