April 15, 2013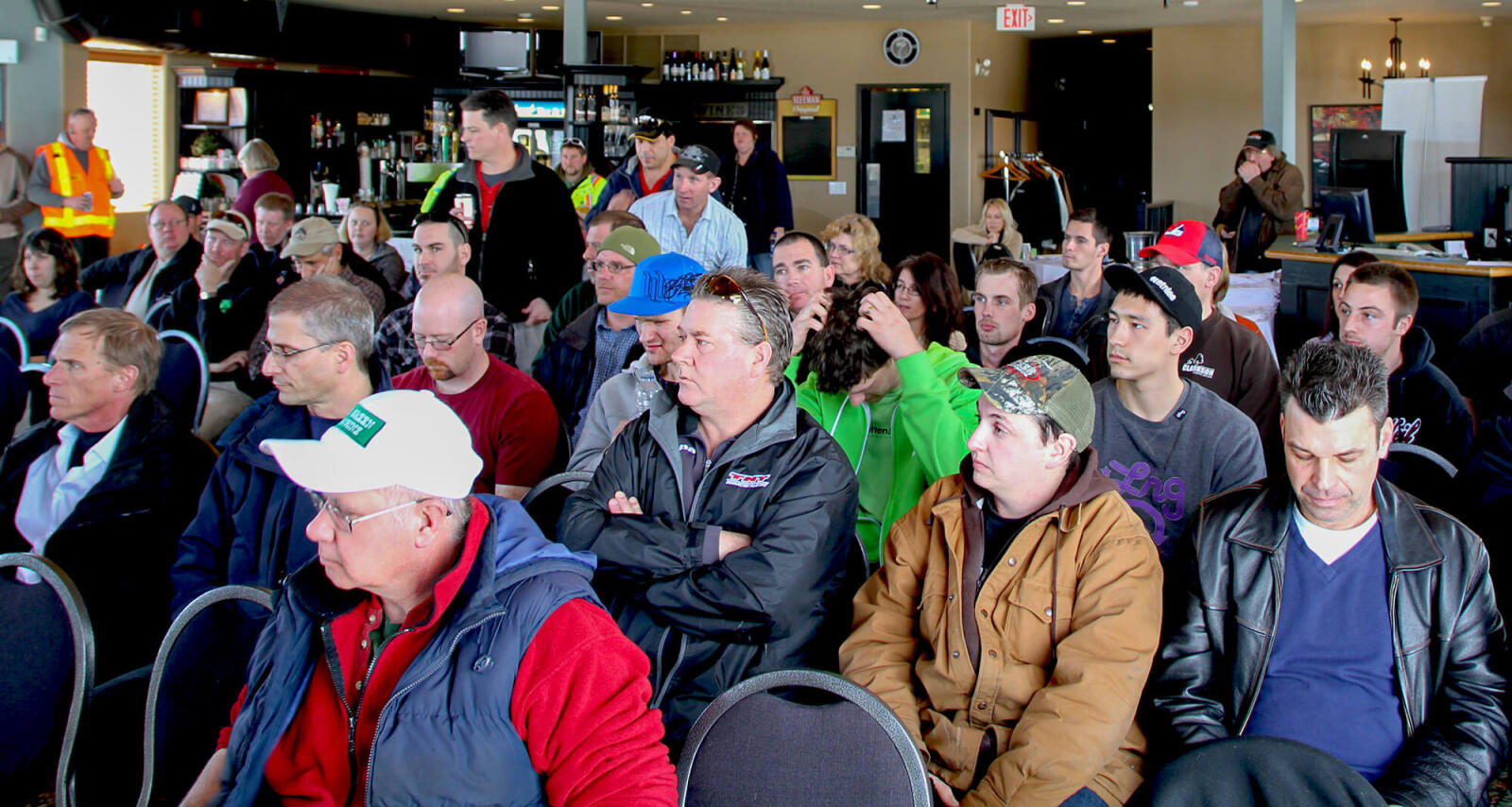 MTO draws great reviews in Georgian Lakelands
Members of the Georgian Lakelands Chapter are pleased with the response to the Mar. 5 meeting featuring Ministry of Transportation officials.

Past president Michael LaPorte CLT said "Many new faces were in the crowd, with over 75 in attendance, and along with the valuable information gained, attendees took advantage of the great networking opportunities."

The meeting was held at Innisbrook Golf and Country Club in Barrie. The formal portion of the meeting featured officer Hank Dubee of the MTO, who received many questions that drew out important information for the members.

LaPorte says that the MTO officer "cleared up some myths that have been travelling through the coffee shops. Officer Dubee clarified a number of requirements that he felt members needed to understand. He allowed the conversation to pull out the relevant information."

The meeting was followed up with door prizes and more social time.

The board thanked the sponsors for all the support that allows holding such informative meetings, the Chapter members for attending the event, and Officer Dubee for his continued support throughout the years.

"It's so important that members receive this type of information in order for us to keep our wheels turning safely on the road to success," said LaPorte.