March 29, 2022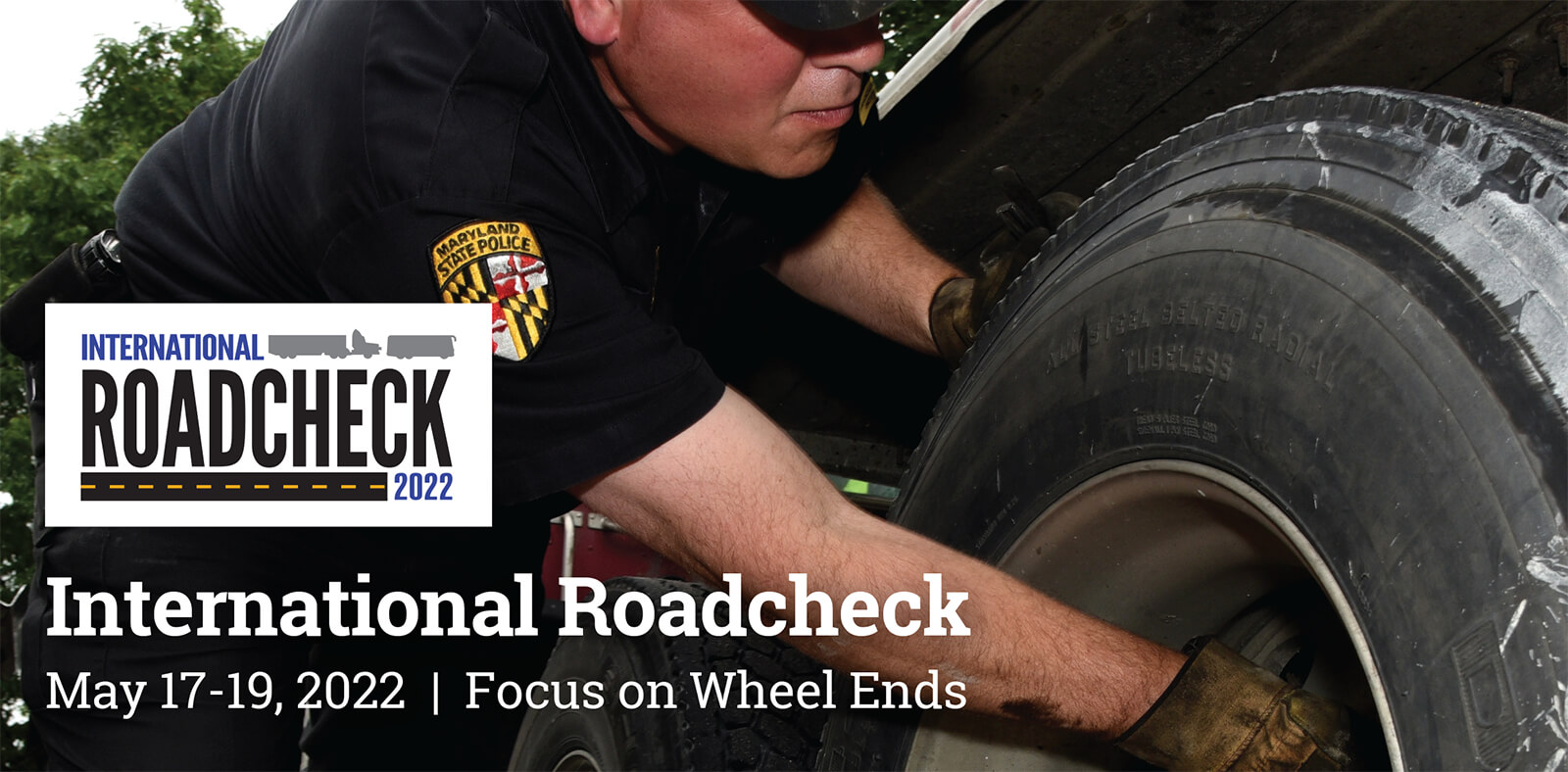 Annual roadcheck to focus on wheel ends
International Roadcheck is a three-day period scheduled for May 17-19, 2022 when certified local, state, provincial, territorial and federal inspectors in jurisdictions across North America conduct inspections on large trucks. The Ministry of Transportation is the provincial lead for this Commercial Vehicle Safety Alliance (CVSA) initiative.
During International Roadcheck, inspectors will be checking critical safety elements on commercial motor vehicles, as well as verifying drivers' fitness for duty. Although inspectors perform this work every day, the annual three-day International Roadcheck event is designed to highlight commercial motor vehicle and driver safety inspections and other driver safety programs aimed at saving lives on North American highways. The ministry has equipped enforcement officers to conduct their inspection duties. The officer will be ensuring safety for everyone by asking some screening questions, while being outfitted with appropriate personal protective equipment. The inspection procedure may include a few modifications as well in the event the officers feels unsafe entering the cab. This may impact the level of the CVSA inspection. There are cab items included in a level 1 inspection and if not verified by the enforcement officer, will not be able to be counted as a level 1, rather it will be a level 4 inspection. The result is that a level 4 inspection is not eligible for a CVSA inspection decal as evidence of a completed level 1 inspection with no defects.
Each year, International Roadcheck places special emphasis on a category of violations. The special emphasis for 2022 is Wheel Ends. While wheel ends are always a part of roadside inspections; CVSA is highlighting wheel ends this year as a reminder of its importance.
The ministry continues to follow provincial direction about COVID-19 and mitigating the risk to officers, and the general public. It is hoped that with these changes, Ontario will continue to be a leader during this event.
If you need additional information, please contact Bob Lickers, International Roadcheck 2022 Co-ordinator, at 905-941-0826 or email
Bob.Lickers@ontario.ca
.