November 3, 2016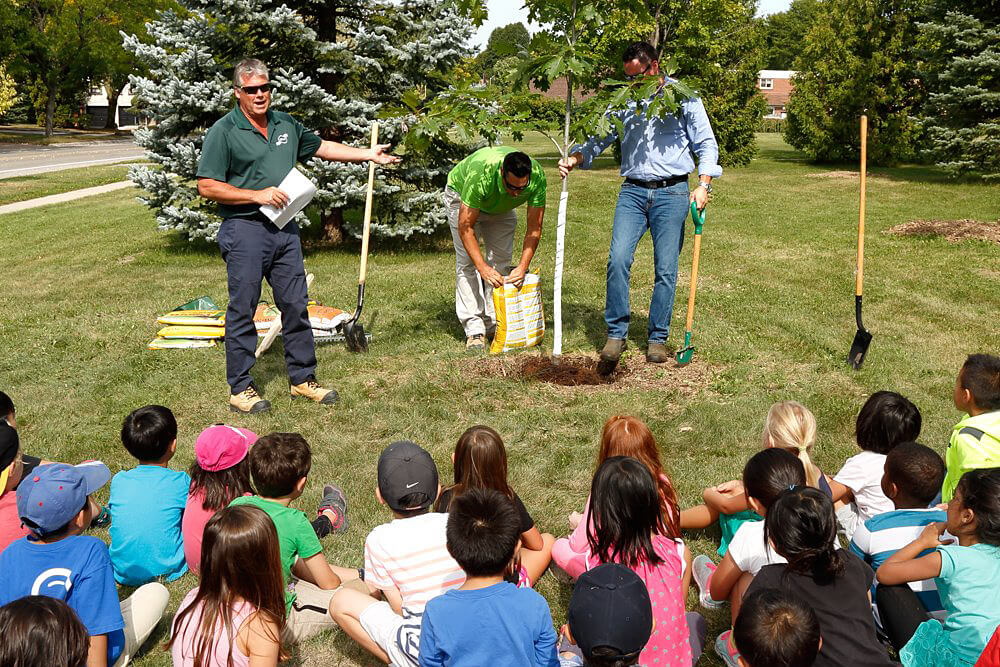 Members celebrate National Tree Day
Many LO members celebrated National Tree Day on Sept. 21 by organizing and planting trees in various community settings. Among those, several franchises of Clintar Landscape Management planted trees at schools in Markham, Kitchener, Ottawa and Halifax and at a hospital in Brampton. While planting, Clintar staff also taught students about the many benefits of trees. Next year, Clintar's goal is to plant a tree at a local school across all of their franchises.
The Landscape Ontario board of directors also celebrated National Tree Day by planting a pair of
Acer rubrum
at the north end of the LO home office property in Milton (below).