January 5, 2021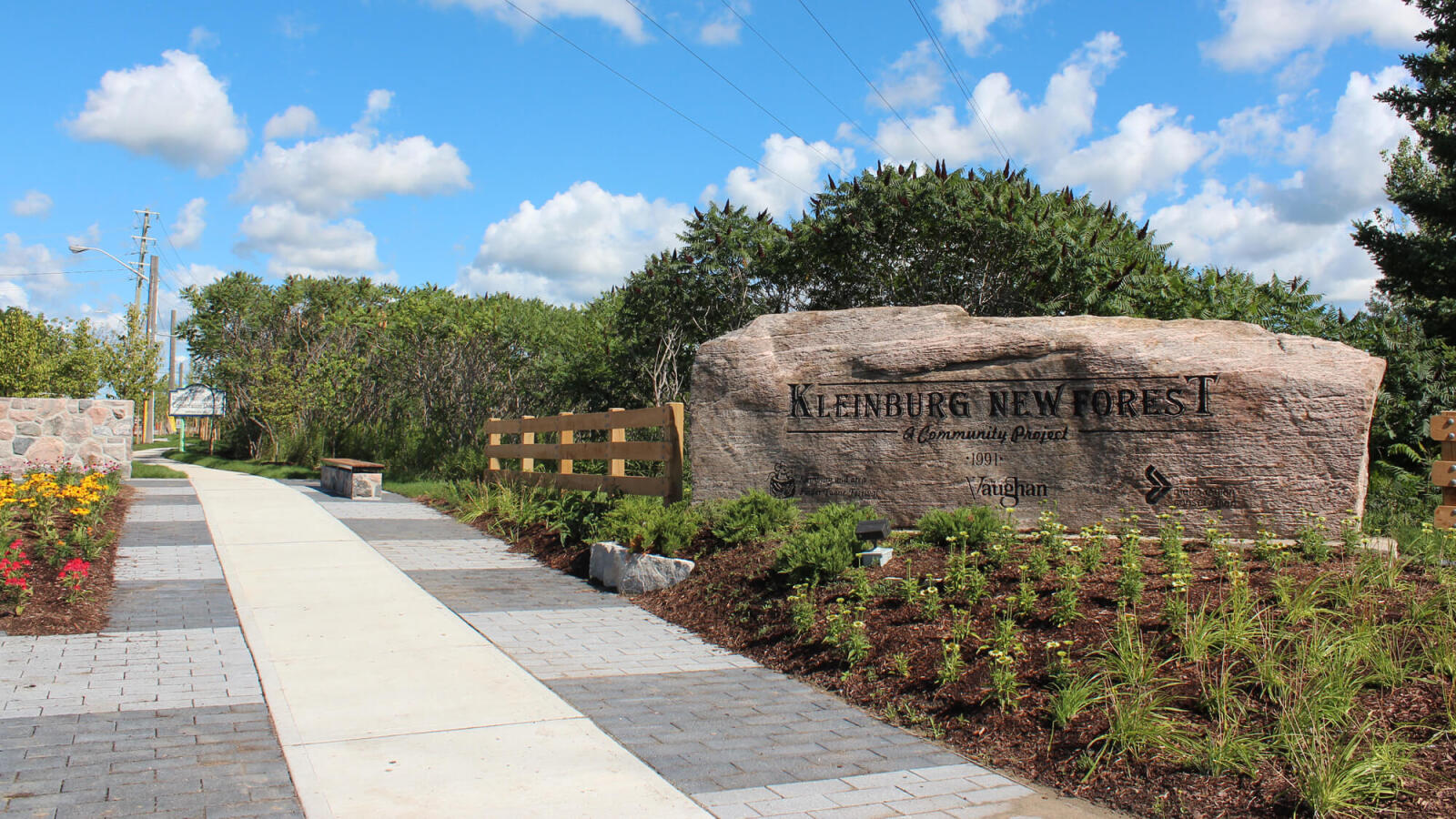 Member Profile: Forest Ridge Landscaping
Five years ago, Forest Ridge Landscaping CEO, Gerry Visco went back to university and earned a Bachelor of Fine Arts degree.
"With fine arts, you have to look at things from different angles and I find still maintaining that creative side helps me to look at things differently and problem-solve a little bit differently," Visco says.
Back in the early '90s, Visco studied graphic design at George Brown College, where a summer job in landscaping helped to shape his career.
"My wife Danielle and I are high school sweethearts," Visco explains, "and my summer job was actually in landscaping while I was going to school. When I graduated, my entry level job for graphic design paid half of what I could make in the summer in construction and I worked myself up to being a lead hand."
In those days, Visco says he was primarily building water features and felt he had pigeon-holded himself. In 1999, he and Danielle started Forest Ridge Landscaping, to also offer design and more construction services to residential clients. Danielle is the company's CFO.
"In the winter, we actually just kept a couple of employees on and we just did winter maintenance on a very small scale to keep our core staff busy," Visco says of the early years. "From there, what really changed for us for maintenance and construction was the ability to become bonded to obtain surety bonds for projects. So then the projects got a little bit bigger and more high-profile and obviously with that we gained a lot more experience in government procurement work. So we really focused our attention on that income stream."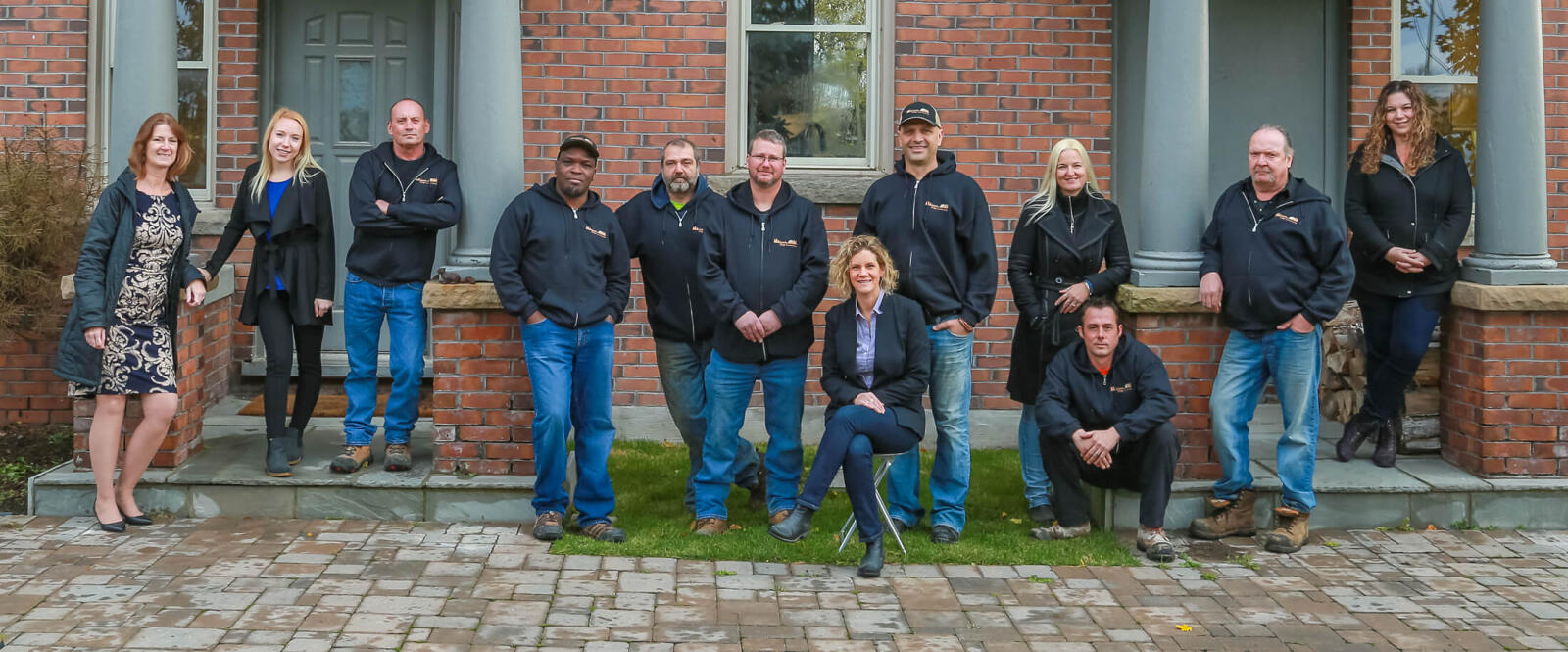 ---
The company has seen tremendous growth over the past 10 years through a number of year-round maintenance contracts with York Region and the City of Vaughan. Visco says the Mount Albert, Ont.-based company receives about 90 per cent of its work through municipal maintenance contracts. They also do commercial landscaping and maintenance and focus about 10 per cent of the business on high-end residential design and construction.
"When you go to this commercial side of it where you're dealing with different entities, you're dealing with people that are just procurement, consultant and contractor," Visco says. "So it's three distinct silos that work together to get a project done, and a lot of times the consultant is really there almost as a mediator between contractor and owner, so they're doing their due diligence to make sure the contractor does a good job — really everyone is just covering their own responsibilities, but there's relationship-building there as well."
Visco says his experience building relationships with residential clients helps to break those silos down on municipal projects. "I think what's really helped with us too is that we came from residential work, then moved into more commercial work with that feel of relationship-building mentality that you need to have with residential work," he says.
Forest Ridge prides itself on being a family-run business. It is a big part of their culture.The Viscos' two grown children have graduated from post-secondary school and have come into the family business. Visco hopes they will take over one day. "I could say we are a family run business all day long, but if the key people in the business don't feel that way, then that's not going to be reflected," Visco explains.
Those key people are also a big part of the company's success, which Visco says he is very fortunate to have. His operations manager, Ed Tustin, worked for a sub trade in the early days and has now been with Forest Ridge for about 16 years. "Ed is one of the key people and there's several of them: Tracey Pye, Matt Dillon, Brant WIlliams. We have five employees that are at the 15- to 20-year mark with us, and that's integral in our growth. They run the divisions within a company. It would not be possible without that," Visco says.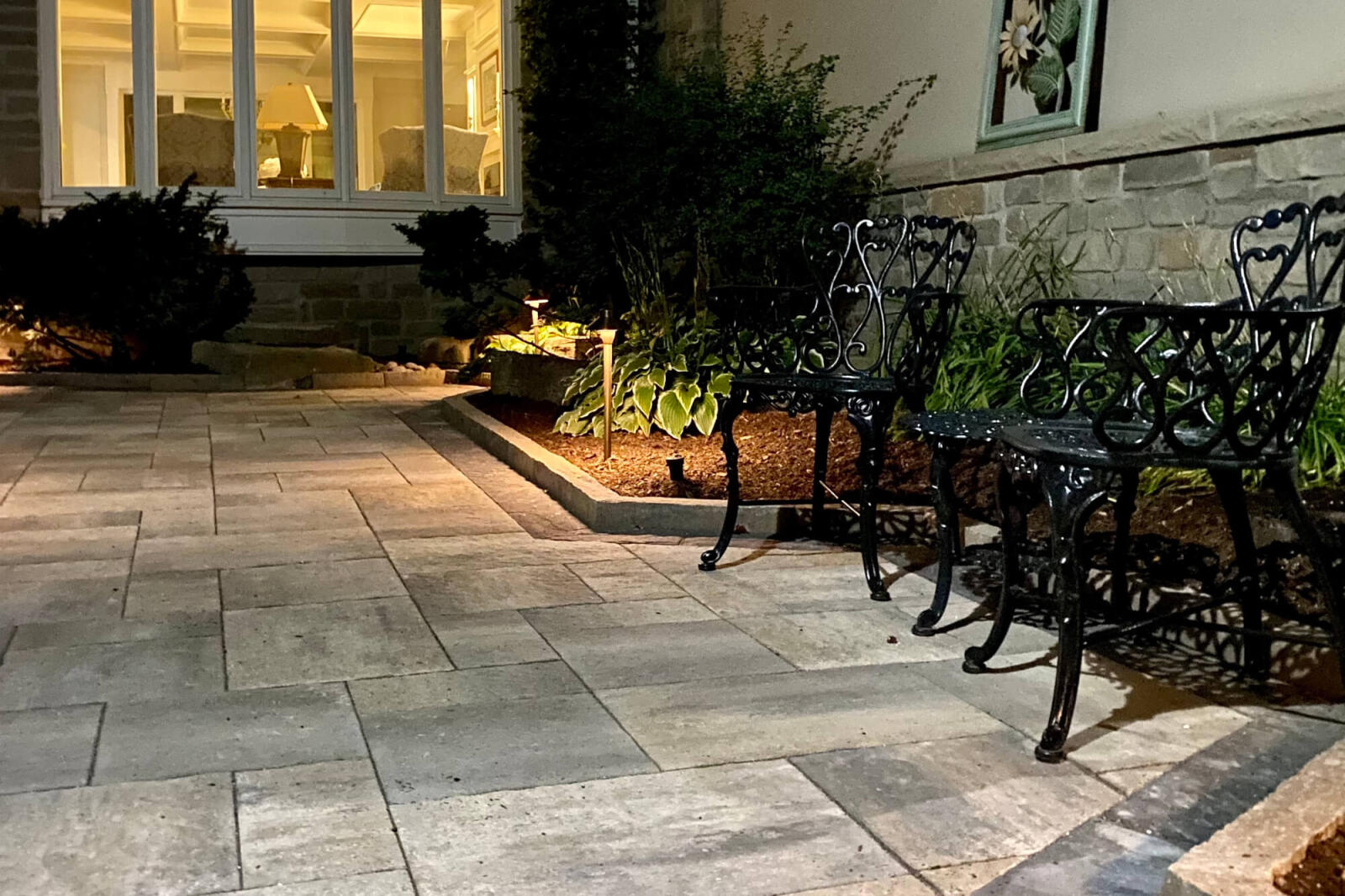 ---
Health and safety is also another big part of the culture at Forest Ridge. The company recently obtained a Certificate of Recognition (COR) from the Infrastructure Health & Safety Association (IHSA). Obtaining the national accreditation standard was a two-year process that is typically obtained by much larger organizations. A growing number of municipalities are now requiring a COR from IHSA as a requirement for contractors bidding on projects.
Visco says a true testament to the company culture is the widespread integration of things like health and safety. "If you engage your employees and you have them involved in health and safety, then they will feel like they have a piece in the game. When we went down the road to do COR certification, that's what they really wanted us to do — to make sure that the joint health and safety committee we had in place reached further than just that team. When we order PPE for example, the vest and the shirts and the jackets, we also get feedback from the employees and see what they like and they are comfortable with it, because if they like it then they're going to wear it."
Ultimately, Visco says, "You want everybody to go home at night and carry with them the satisfaction of having an honest day's work. You never want to lose someone at work or have them critically injured — that's priority one."
Forest Ridge typically has about 45 employees through spring and fall, but that number easily doubles in winter. "The reason our numbers increase in the winter is actually due to health and safety," Visco says. "We very rarely actually have operators go out by themselves unless they are salting with a large deicing vehicle. If they are working in a pickup truck, we typically have a ride along with them just in case something happens." Visco says they schedule things so a support team is always close by.
With the world dealing with the coronavirus pandemic this year, Visco says he has actually overhired in case a crew has to quarantine for two weeks, or if people get sick.
"At the end of the day, you're limited to what you can oversee," Visco says. So Gerry tends to run the procurement side of the business and in summer focuses a lot more on residential work. "With my background in graphic design, I'm always on the design-build side of things." Visco does most of the designs and was still producing drawings by hand up until about 10 years ago. He now uses Dynascape and other computer graphics programs from his graphic design days.
And now, Visco is back at school again, working on his Masters' Degree in Fine Arts. "University is interesting," Visco says, "You learn how to learn. And sometimes you may lose touch with that."