December 11, 2020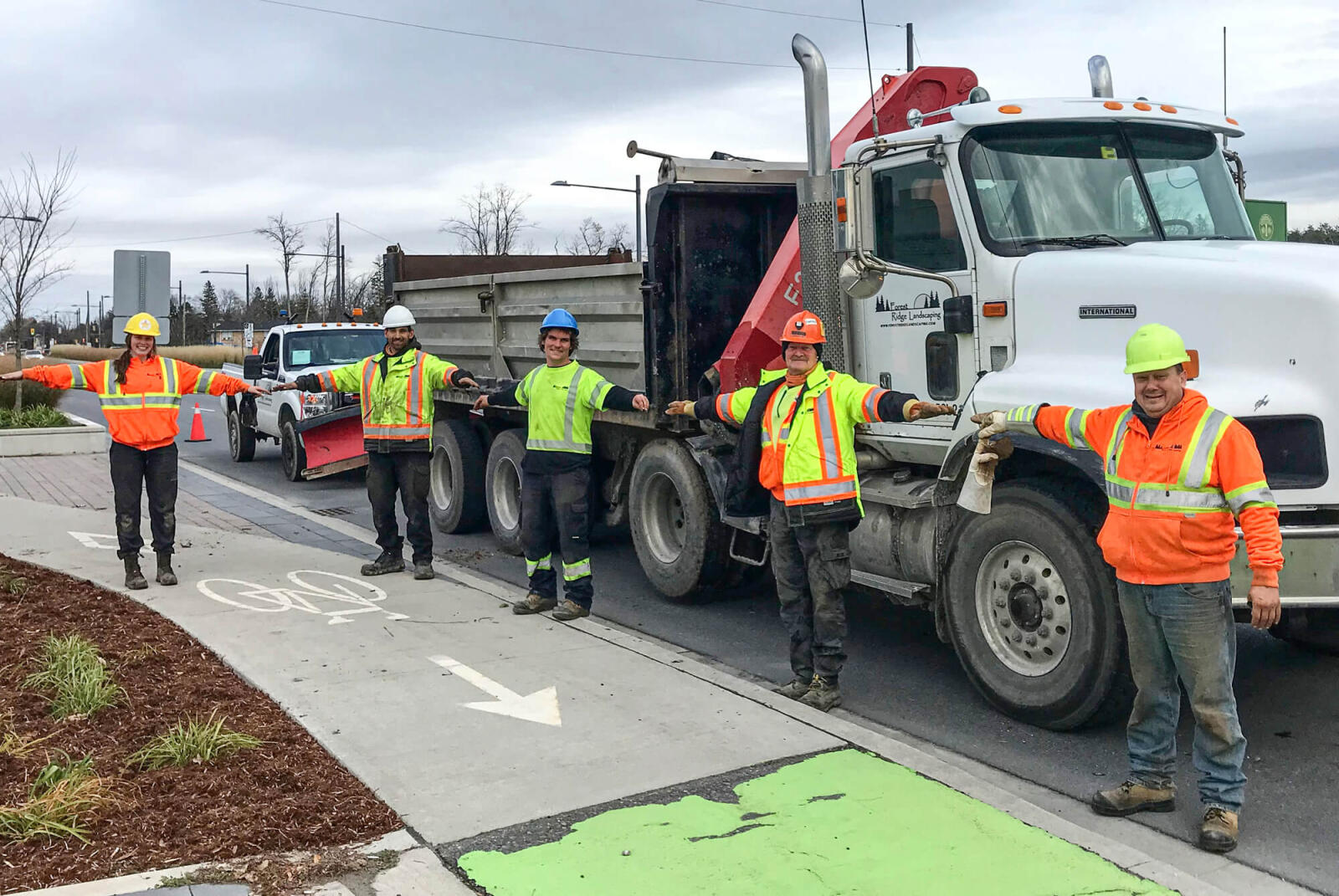 Forest Ridge Landscaping takes health and safety to a new level
Congratulations to Landscape Ontario member, Forest Ridge Landscaping for recently obtaining IHSA COR certification. The family-run Mount Albert, Ont.-based firm joins a list of some much larger construction companies who have also achieved the certification.

Administered by the Infrastructure Health & Safety Association (IHSA), the Certificate of Recognition (COR) is a national accreditation standard that verifies full implementation of an employer's Occupational Health Management System.

Carole Robertston, Health and Safety Coordinator at Forest Ridge Landscaping, says the entire process took about two years to complete. "It's like the Cadillac gold standard of health and safety initiatives. It's very detailed, very specific. There are a lot of larger organizations who have obtained COR," and Robertson believes Forest Ridge Landscaping is the first landscaping company to do so.

"We've always had an eye to health and safety. We started out as most companies do, very small and very modest, and each year we continued to grow and grow," says Robertson. The majority of the growth has occurred over the last five to 10 years in commercial landscape construction and maintenance and municipal contracts. With the government's growing emphasis on a proven health and safety track record, Robertson says the values and processes of COR aligned with those of the company.

"If you look at our government's statistics, it's still fairly alarming how many folks get injured every year and how many folks actually die on the job. So the government has really started to emphasize getting on board with a really strong and vibrant health and safety program, and that's what COR is all about. It's all about education and training and prevention," Robertson explains.

With about 45 employees in summer and up to 90 in winter, communicating health and safety information, especially with Covid, is a challenge for most companies. Forest Ridge investigated a number of technologies, and recently implemented an electronic health and safety program called SiteDocs, which Robertson says will help to streamline some processes.

In order to maintain COR, the company is required to complete an internal health and safety audit each year and have an external audit conducted every three years. They are also required to submit daily equipment inspection forms, conduct daily tool inspections and perform ongoing training.

Earlier this year, both the City of Vaughan and the City of Oshawa added COR from IHSA as a requirement for contractors bidding on municipal construction projects.