May 15, 2017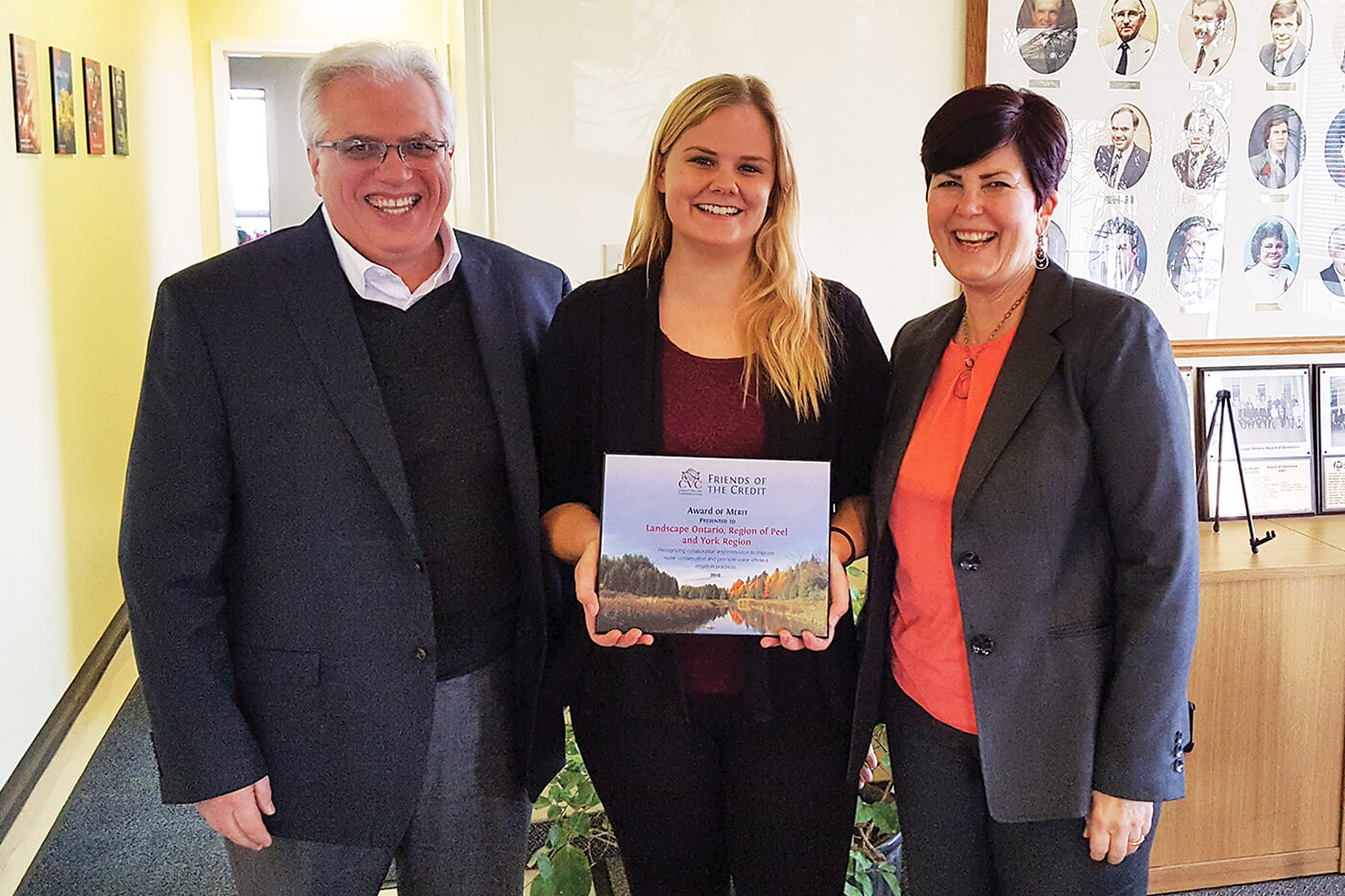 LO recognzied for water conservation
Landscape Ontario, in partnership with the Region of Peel and York Region, received a conservation award of from Credit Valley Conservation (CVC) for the Water Smart Irrigation Professional (WSIP) program.

The WSIP program provides select irrigation contractors with specialized training and certification to provide "Water Smart" irrigation system efficiency and maintenance services to clients.

Landscape Ontario staff attended CVC's award gala on March 30, where they were presented with the award and recognized for their contribution to water conservation.