September 15, 2015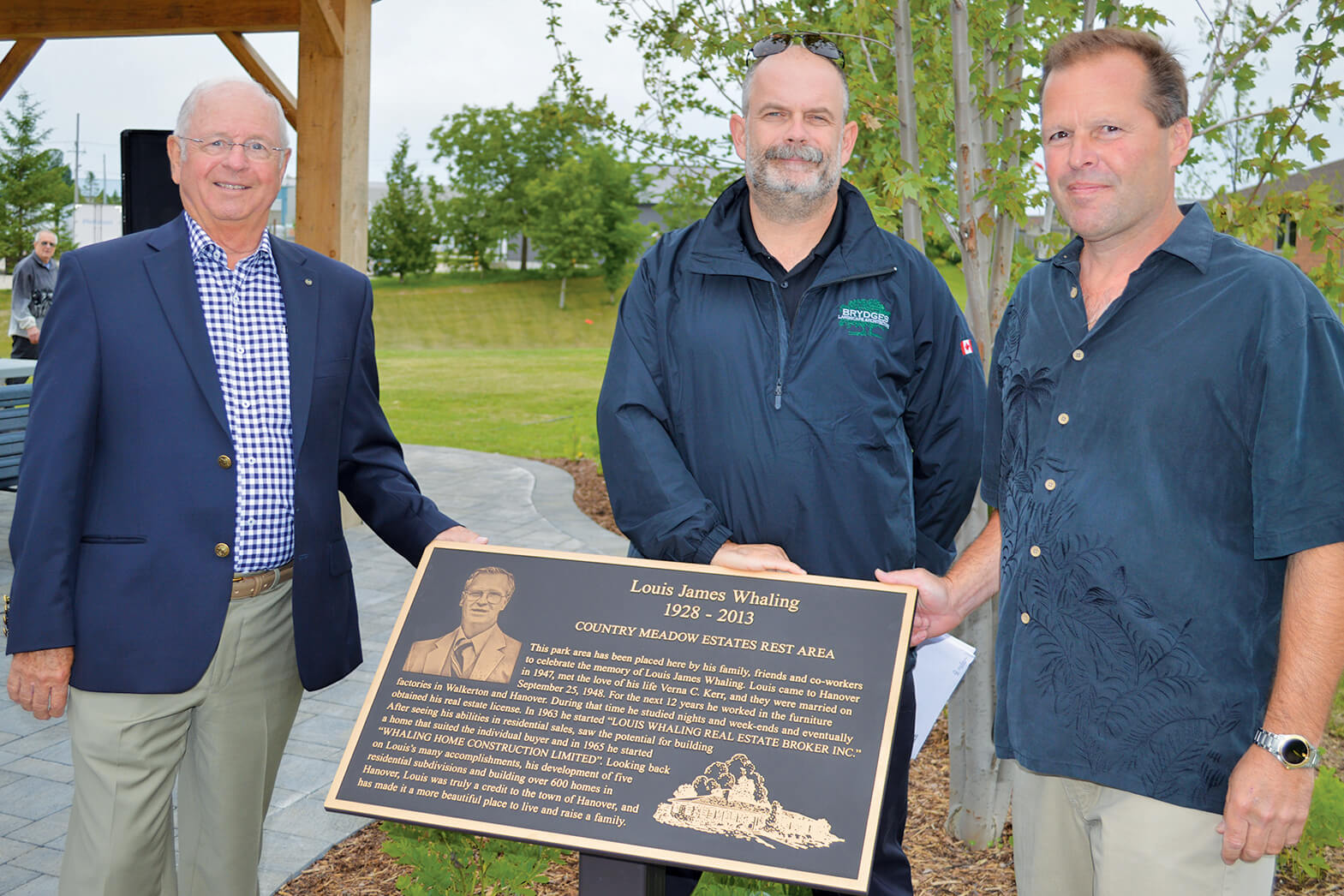 LO members help honour Hanover developer
Over 150 people in the small community of Hanover, turned out on June 27, to celebrate the opening of a park and gathering place created to honour the memory of local developer, Louis Whaling.

Whaling owned a real estate and a home construction company, providing both houses and employment for people in Hanover for over 50 years. The impact he made on the community was witnessed by the creation of the Country Meadow Estates Rest Area in his memory, and the willingness and generosity of people wanting to help honour Whaling's legacy.

Hanover businessman, Bill Roseborough approached Landscape Ontario members Paul Brydges of Brydges Landscape Architecture and Tim Kraemer of Ground Effects Landscapes, who donated the design, construction and landscaping.

Permeable paving stones were installed, along with native and near native trees, shrubs and perennials that are sun and drought tolerant. The rest area provides a gathering place for neighbours, as well as a shady shelter for walkers, joggers and bikers.