December 15, 2017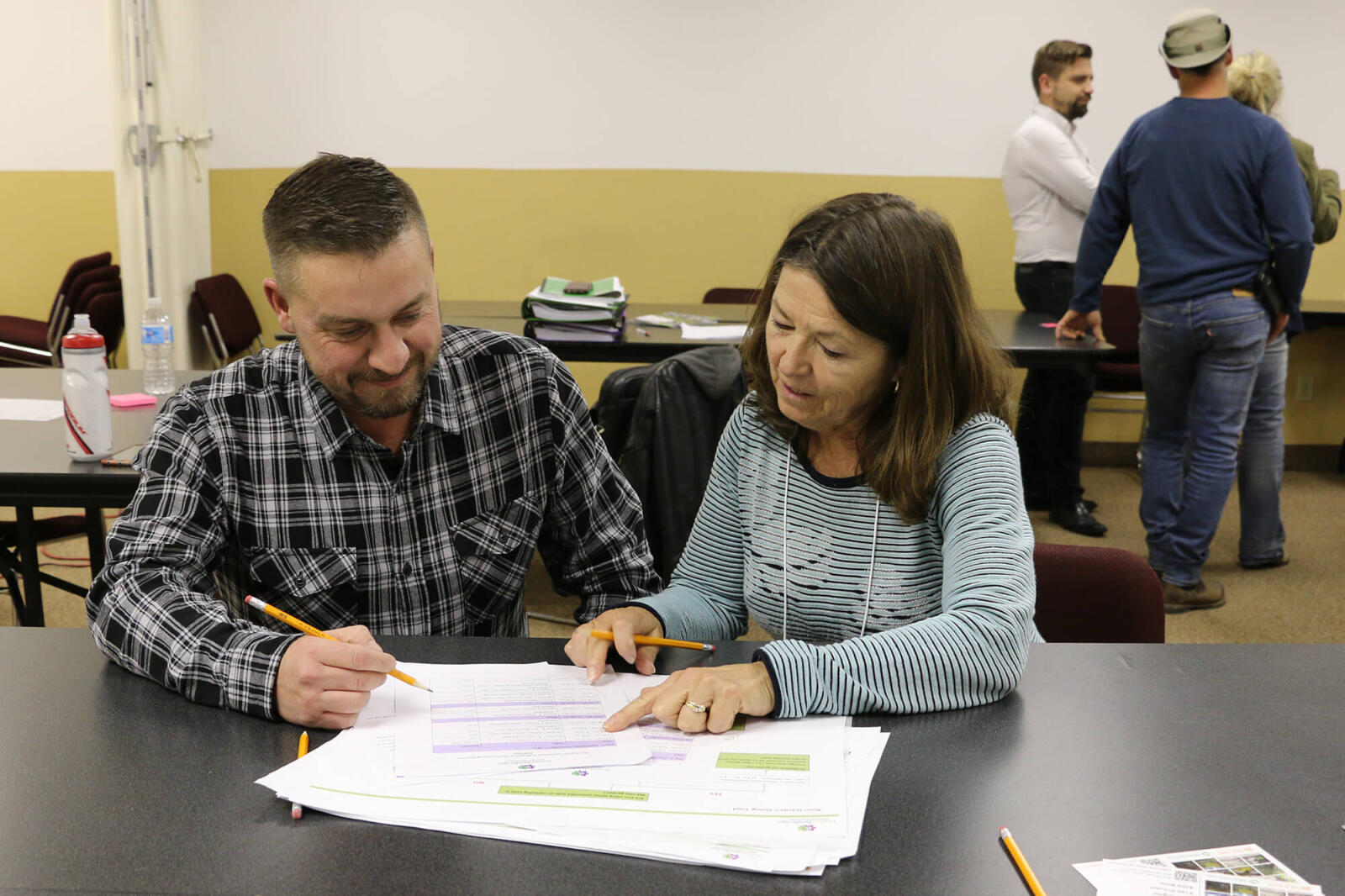 LO members become Fusion Landscape Professionals
The first group of Landscape Ontario members recently completed the training and exam requirements in order to become Fusion Landscape Professional (FLP) certified companies.

After successful completion of the program, the member companies will then have access to grants from the Region of Peel and Regional Municipality of York that will qualify clients for large rebates when choosing an approved contractor to design and install a Fusion Landscape on their property.

Fusion gardens use established design principles to create beautiful gardens that effectively manage water on a property and lessen the impact on municipal infrastructure.

Held Nov. 1-2 at the Landscape Ontario home office in Milton, Ont., the group consisting of landscape contractors and designers worked on a number of exercises, including group sessions and hands-on components that dealt with the skills required for building Fusion Landscaping projects.

In mid-November, the participating companies then returned to complete a written exam.

Sean Hayes, president of Clintar Landscape Management Brampton, was accepted into the limited number of training spots for the program. Hayes says he has become increasingly interested in implementing more sustainable water management practices in his maintenance and construction divisions in recent years, however, consumer demand has been sparse.

"Without question, the biggest challenge in getting Low Impact Design (LID) out there more is educating the public," Hayes explained. "I'm optimistic that by taking part on the Fusion Landscape Professional program, I will have the knowledge and the ammunition I need to get the message across on the importance of storm water management and water conservation to my clients."

Connie Cadotte, owner of Garden Retreats in Toronto, also participated in the FLP program. As a landscape designer, Cadotte said, "The timing is right for this kind of program as clients are becoming more educated." Cadotte believes her role as a landscape designer is to put as much thought as possible into a design and be able to offer clients things that are important to them.

"I have noticed that some clients assume these design and maintenance strategies are going to be more expensive," Hayes said. "Landscape professionals need to be educating clients on the fact that it doesn't necessarily have to be more expensive, and in fact, they can actually save a lot of money on the back end."

Another round of FLP training is scheduled for February 27-28, 2018. To apply, visit HortTrades.com/fusion.