July 15, 2012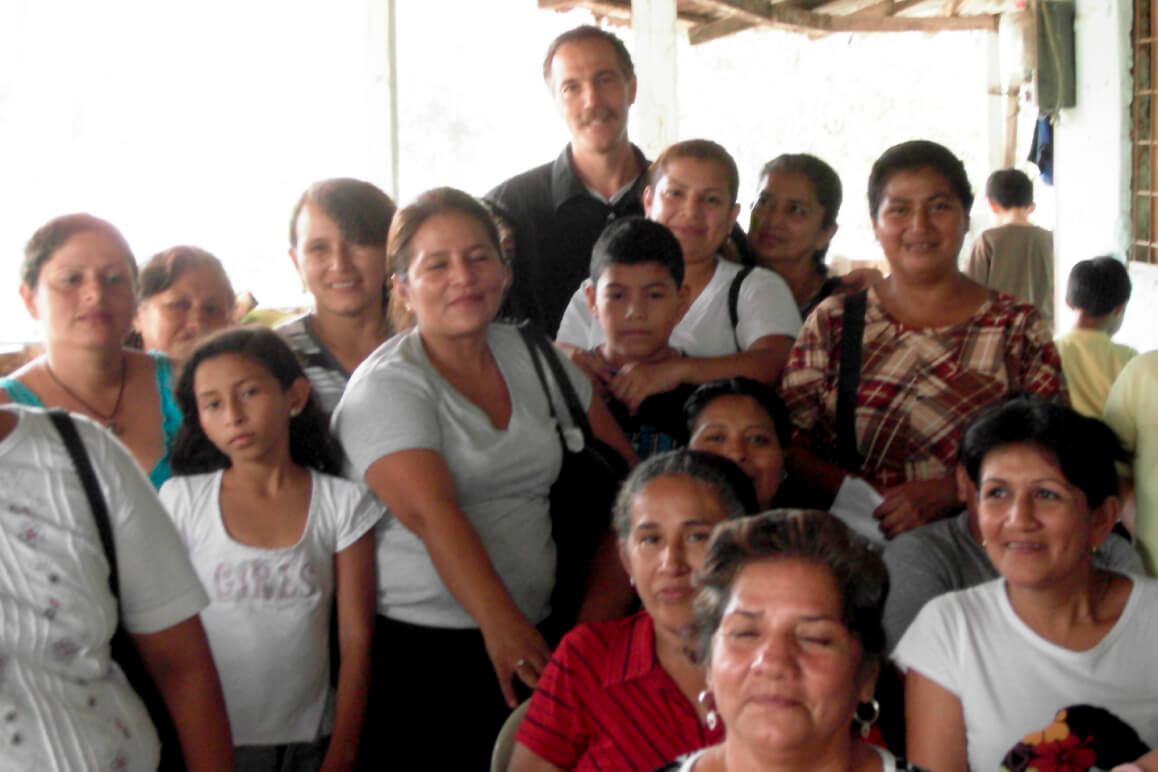 LO member begins new mission in Ecuador
Landscape Ontario member Vince Vetro has added a new title to his resume, that of executive director of The David/Jonathan Project and The Lending Journey.
Vetro and his family have operated a successful lawn maintenance and irrigation business, BethStar Irrigation in Mississauga, for the last 24 years. About 10 years ago Vetro was invited to join a team traveling to Ecuador to help out with a number of social justice projects.
"I was amazed by the work ethic of the women I met and their industriousness, but I was perplexed by their poverty," Vetro. He says many of the women he met had a desire to either develop a business or expand a small business they had already started. "I also learned that many of these women who did not know how to approach a bank were paying loan sharks 50, 60 and sometimes 100 per cent in interest."
Although he was initially overwhelmed by the needs, he decided to get involved. Vetro says, "I understood about starting businesses. I started very small. I would give loans to people, literally taking the money right out of my pocket. Little did I know back then that almost ten years later, I would be involved in spending months overseas running a micro-finance charity."
Vetro says that it's a very rewarding time in his life. He says that it's an opportunity to move from success to significance and an opportunity to give back to the world community at large.
"My staff at BethStar is a huge part of the success of The David/Jonathan Project and The Lending Journey. If it was not for them allowing me the time to develop the project and watching over business while I am away, this dream would have been impossible," he says.
Vetro has amassed a number of partners with an expanse of knowledge and education in a variety of fields. They join him on his trips south to add that expertise to help the women build sustainable businesses.
"We have senior vice presidents from a variety of businesses join us, website experts, social workers, motivators and a slew of other successful business entrepreneurs," says Vetro.
"Many of the business people who have travelled with me of late to South America have developed strong careers and businesses and now are thinking about their legacy."
He notes that most of the women borrowing money have been abandoned by their spouses. "Because of their position in society, they are quite vulnerable. We provide a 26-week training program for our loan recipients and work with them quite closely to help them succeed. In the process, we also teach them about the need to give back to their own communities," says Vetro.
The owner of BethStar Irrigation says that what excites him and his team more than anything else is that they are creating a sustainable model for these ladies. "Many of them after they have repaid their first loan take a second and then a third. It is great to go and visit them once they are finished with us and see their businesses thriving. I have enjoyed many a good meal at one of the restaurants that we have financed."
Businesses include restaurants, grocery stores, pharmacies and the most recent one, a recycling business in a slum. Many of the streets in the barrios are strewn with garbage everywhere. Vetro tells the story of a local woman who came up with the idea to collect old plastic and glass bottles and steel and then sell the garbage to a recycler. "Not only has she cleaned up the area around her business and home, but she is making a difference in her community. This has been a really great story," he says.
For those who want to learn more about The David/Jonathan Project and The Lending Journey, go to
www.davidjonathan.ca
.